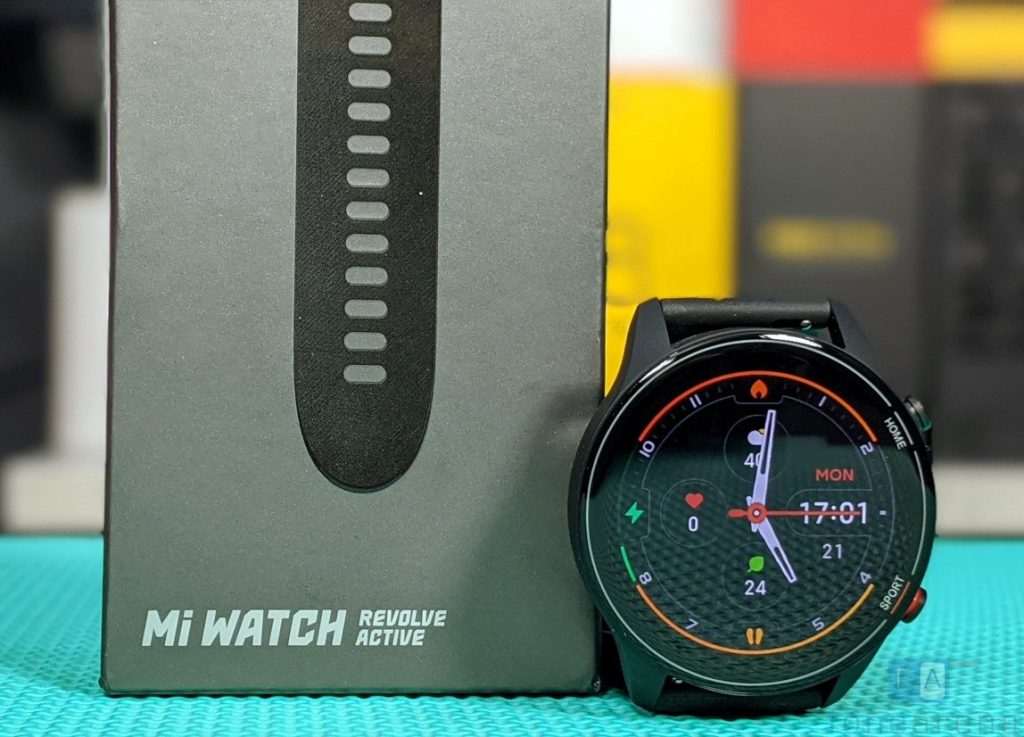 Xiaomi today launched the Mi Watch Revolve, the company's latest first top-end smartwatch in India, back in September last year. Even though it had a large 1.3-inch AMOLED screen and GPS support, it lacked SpO2 monitoring, had only 10 sports modes and the Xiaomi Wear companion app didn't offer the best experience. The new Mi Watch Revolve Active fixes these things, but is this worth the price? Let us dive into the review to find out.
Box contents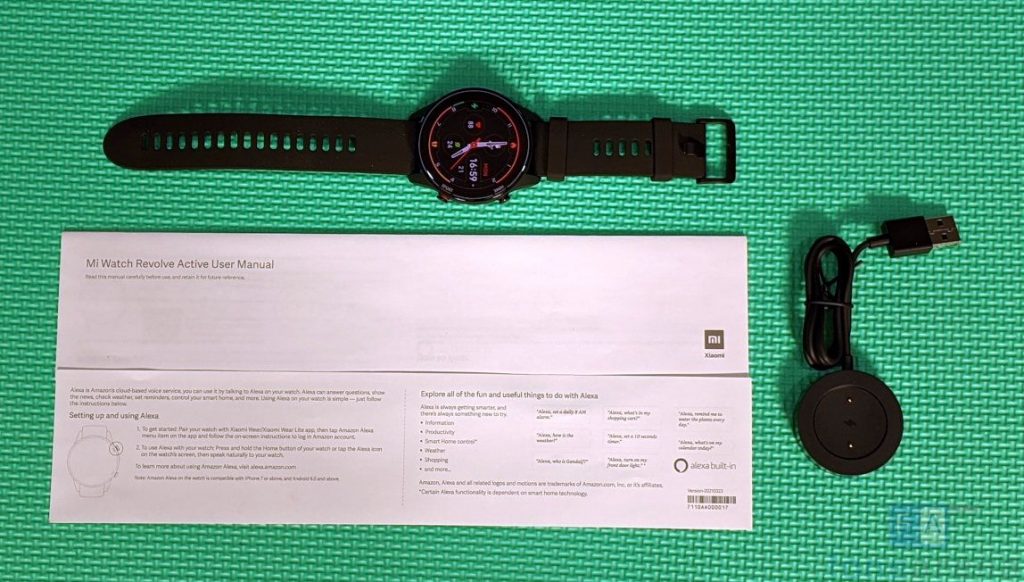 Mi Watch Revolve Active in Black colour with strap
Magnetic Charging dock
User manual and Alexa setup manual
Design and Build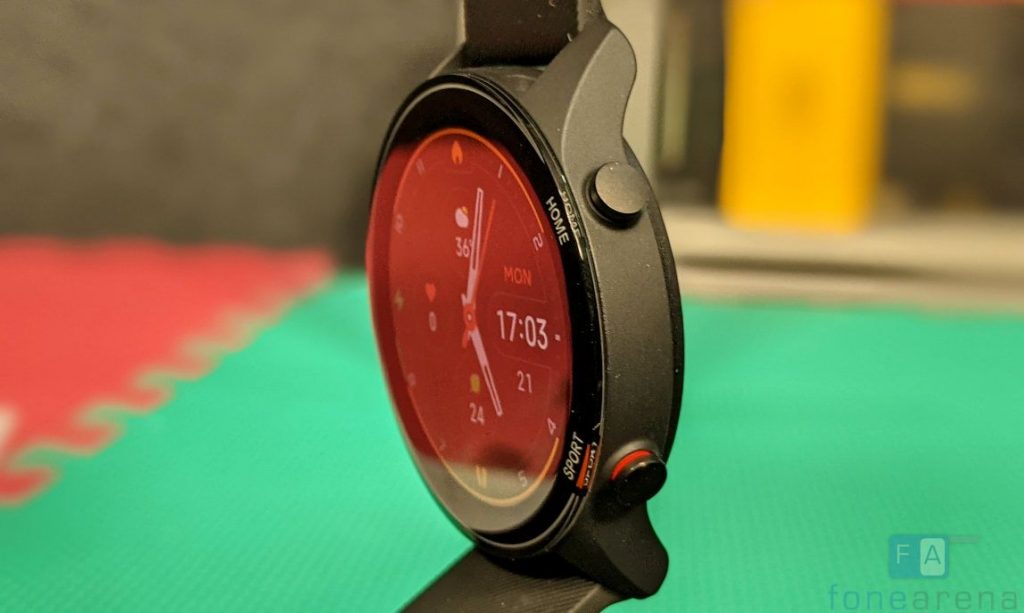 The Mi Watch Revolve Active has a circular dial, same as the Mi Watch Revolve. It weighs just 32 grams without the strap, making it lighter than the predecessor, thanks to Glass fiber-reinforced polyamide body which offers a smooth finish compared to stainless steel body in the Mi Watch Revolve. It still looks and feels premium, and the matte finish doesn't attract fingerprints. The smarwatch has 5ATM water resistance, so you can even wear when swimming. There is 3-axis accelerometer + 3-axis gyroscope, built-in 12nm high-end Airoha GPS chip that supports synchronous positioning by the four major positioning systems: GPS, GLONASS, Galileo and BDS. It uses Bluetooth 5.0 to connect to Android and iOS devices.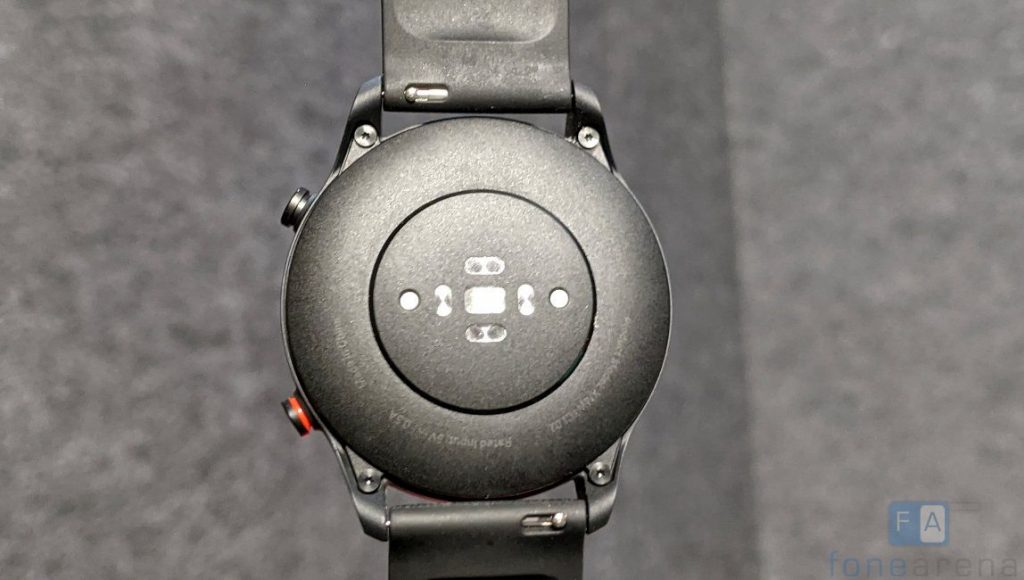 Coming to the strap, it is made of skin-friendly thermoplastic polyurethane and has fine textures. The 22mm straps are also interchangeable with more colour option. There are Home and Sport buttons with a metal finish that lets you wake up the watch and also use sports features.
You can customize the Sport button to launch the workout option so that you can select the workouts manually, or launch any particular workout.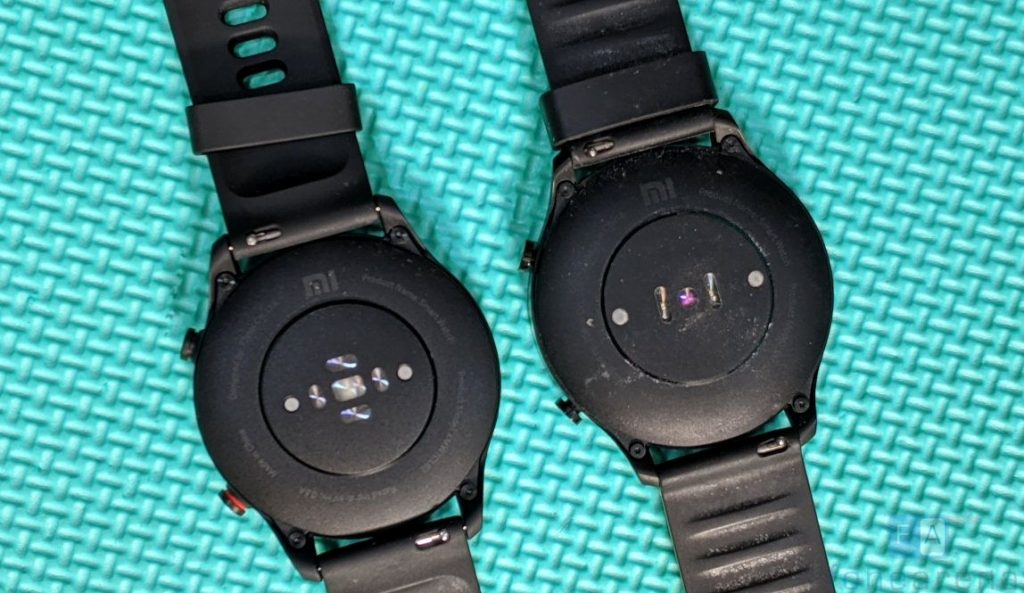 On the back, there are  heart rate sensors with glowing green LED lights when you are using it to measure heart rate and the SpO2 sensor has glowing red lights when you start measuring. There is Mi branding on the top. You can also see contact points for charging. Compared to the Active model, the old Mi Watch Revolve only has heart rate sensor.
Display and features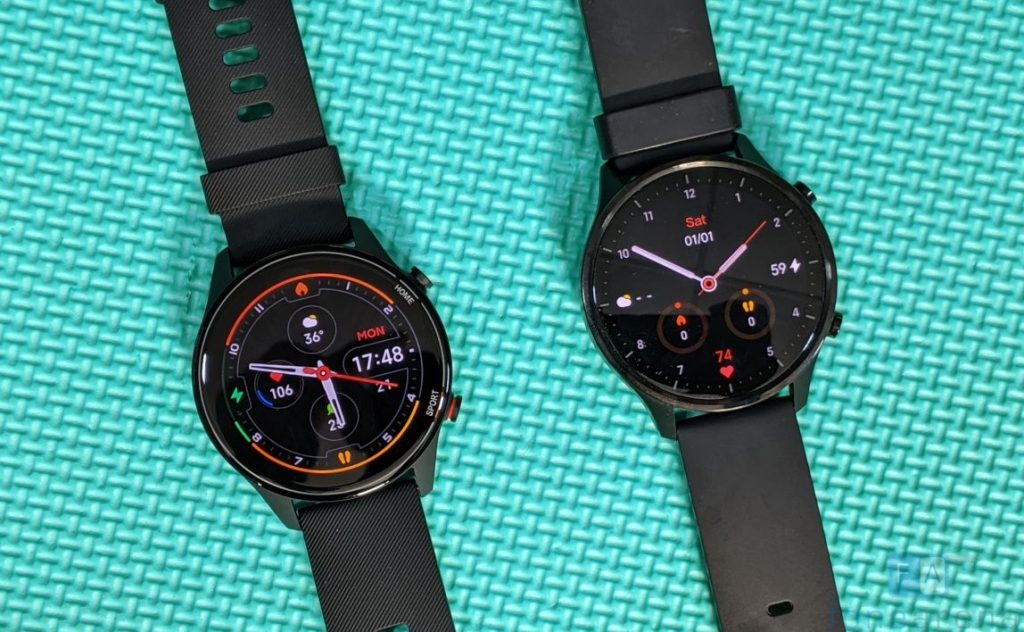 Coming to the display, the Mi Watch Revolve Active has a large 1.39-inch (454 x 454 pixels) AMOLED colour touch screen display with a curved screen. You can set it to turn on when you lift your hand, and the screen turns off in a few seconds to save power, but you can set it to turn off after 10 seconds. It attracts fingerprints, but the company says that it has Corning Gorilla Glass 3 protection with Diamond-Like Carbon Coating. I didn't notice any scratches during my use. The touch screen is smooth to use, has good viewing angles, and the outdoor visibility is good as well. You can adjust the brightness from Settings → Brightness. You can adjust it from level 1 till level 5, but the ambient light sensor is helpful in settings up the brightess according to the condition.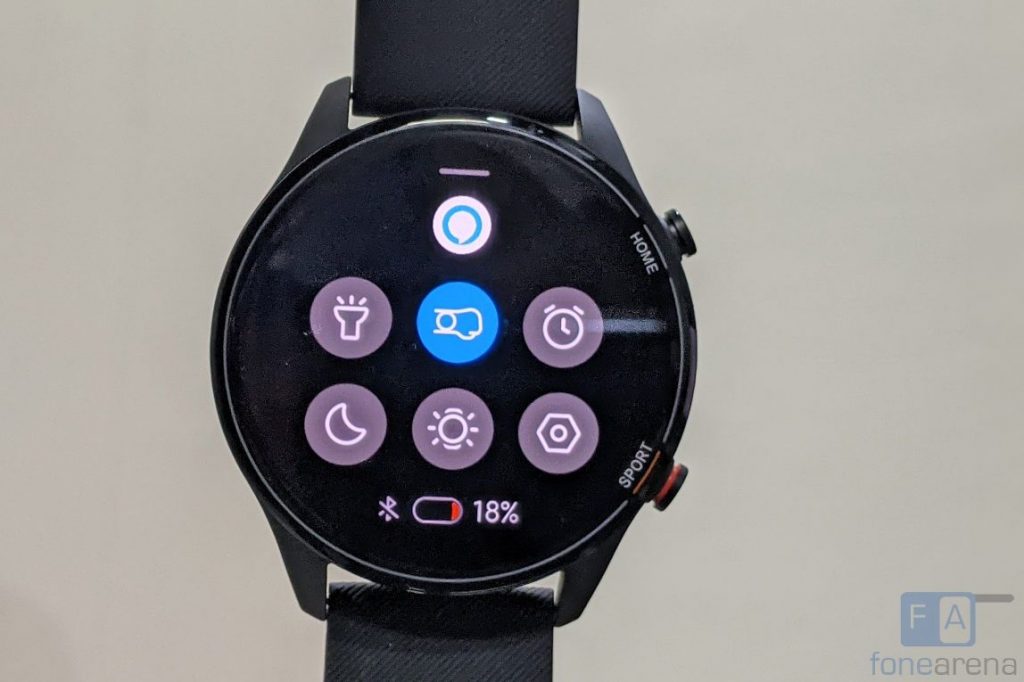 There is also an easy notification shade option when you swipe from the bottom. This has flashlight option that brightens up the screen, option to toggle raise to wake, alarm , DND mode toggle, keep the screen awake screen for 5 minutes and settings option.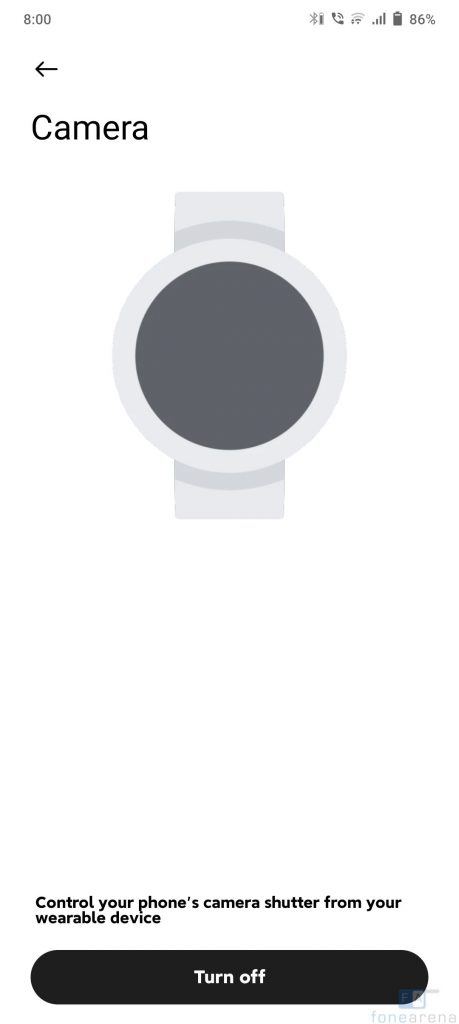 It also has music controls. You can just swipe from left or right on the touch screen to view the music control panel that lets you play, pause, skip tracks and also adjust volume when you play any music or any kind of content like videos or music when the watch is connected to the phone. There is also camera control which is still in beta, so it says that it's a Labs feature in the icon itself. You can turn the camera controls off from the app. You can swipe from the top to access the notification that lets you read or clear the notification you receive from the smartphone, but you can reply to them directly from the watch.
Pressing the function home opens up the menu that shows all the options available on the smartwatch. This includes Workout / sport modes, workout history activity performed, stats that shows calories burnt, steps and standing data for the data with detailed stats. There is heart rate option, SpO2, sleep data, Energy, Stress, breathing (1 to 5 minutes with slow, moderate and fast option), Alexa, Music control, Camera trigger, Alarm, Stopwatch, Timer, Weather that shows the current weather with AQI data in the area as well other data as UV, Humidity and a 5-day weather forecast, Air pressure since the watch has Barometric Press sensor (altimeter), and Compass.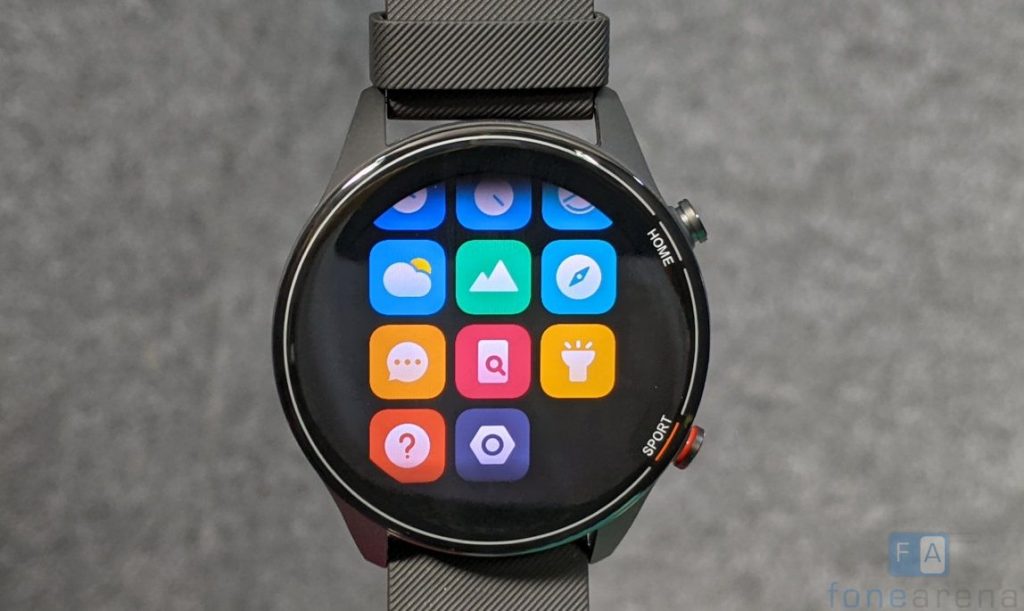 Scrolling down, you can see the notification option. There is also 'Find phone' option that turns on alarm sound on the phone when it is connected to the phone over Bluetooth. There is Flashlight, Help feature that lets you scan the QR code to view help and finally, there is settings option.
Alexa
Since the smartwatch has support for Alexa and built-in microphone, you can launch the voice assistant with a long press of the home button, launch the Alexa app in the watch or touch the Alexa logo after you swipe from the bottom.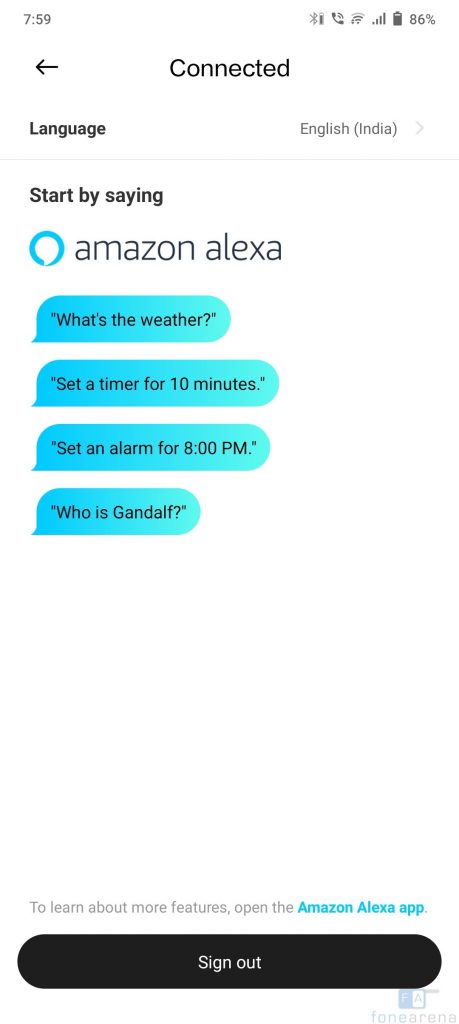 You need to set up Alexa from the app by connecting it to your Amazon account. Once it is done, you can ask it for weather forecast, set up an alarm or timer, and also ask general quesions.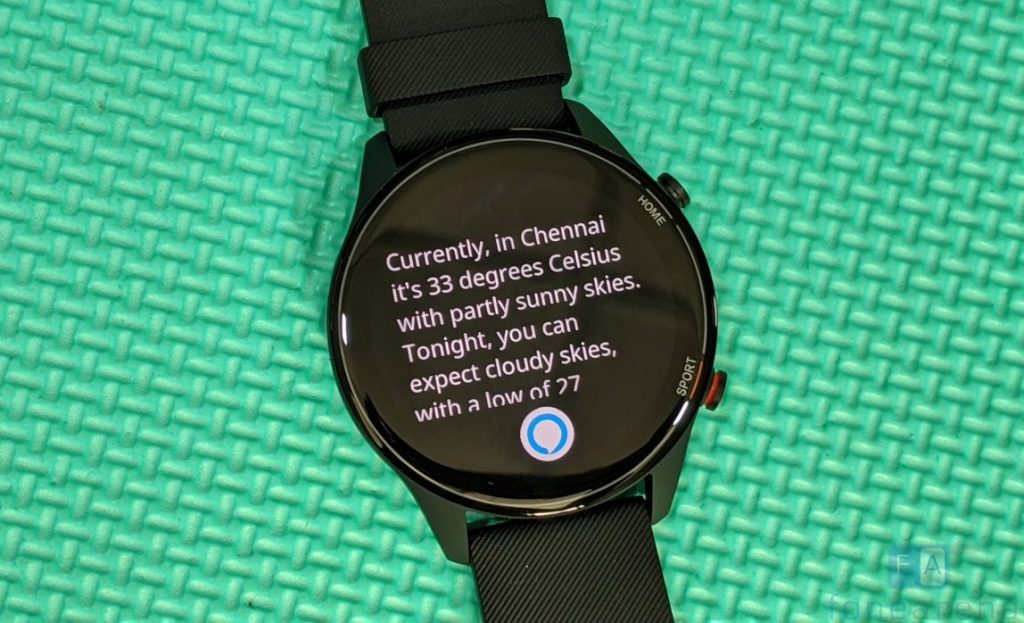 It takes few seconds to communicate to the service since it gathers the data from the app over Bluetooth, but the results are perfect. Since the watch doesn't have a speaker, it can't ask it to play music.
Software
The Watch uses Xiaomi Wear companion app on Android and Xiaomi Wear Lite for iOS. This has a different UI compared to Mi Fit app. It has Status, Workouts and Profile section. Status section shows the steps, calories burnt, the latest workout stats, sleep data, heart rate and standing details. Workout tab shows outdoor running, treadmill, walking and outdoor cycling options that you can start directly from the app. My Profile section shows the battery stat, option to change watch faces and settings. There are some local faces and the online options has 100 watch faces. It takes a few seconds to download a new watch face. You can't set a custom image as a watch face, which is a feature that is available in some smartwatches. The watch also has few Always-on watch faces, but enabling it will drain the battery quickly.
From the app, you can choose which widgets to show up on the watch when you swipe. You can also choose which app should show notifications. There is also an option to enable incoming call notification with or without contact information details.
Fitness and sleep tracking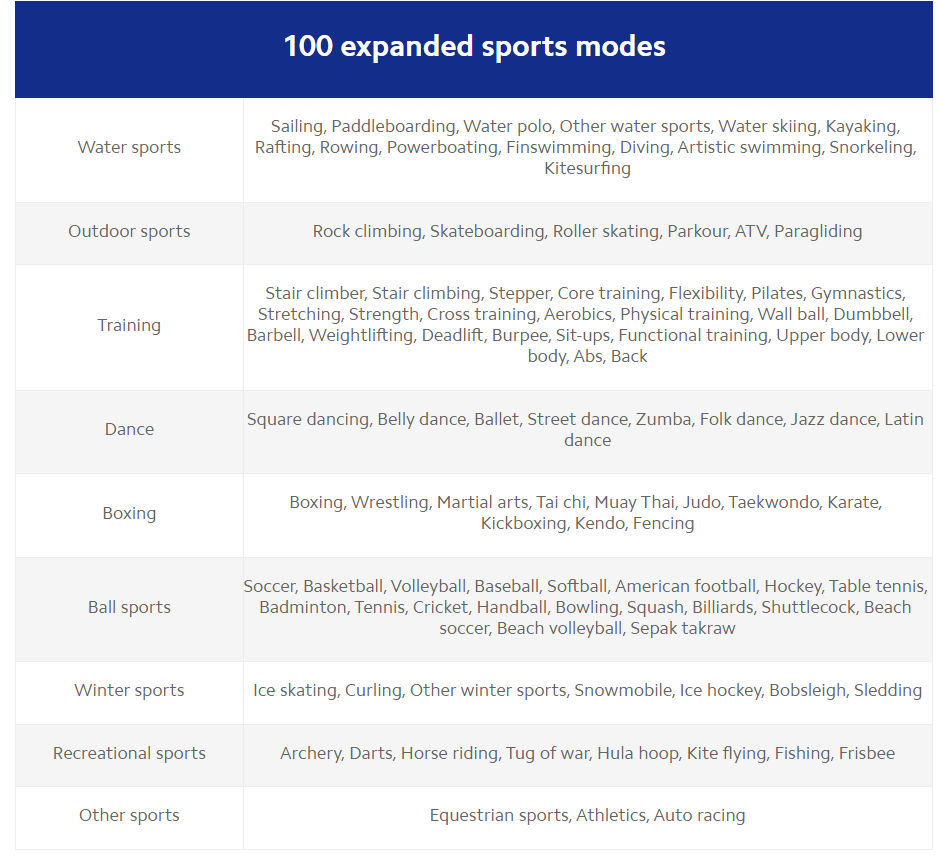 The Mi Watch Revolve Active has 17 main workout modes that includes Triathlon, Outdoor running, Treadmill, Walking, Outdoor cycling, Trekking, Open water swimming, Indoor cycling, Elliptical trainer, trail running, Hiking, Swimming, Rowing machine, Jump rope, High-intensity interval training (HIIT), Yoga and Freestyle workout. There are 100 expanded sports modes which you can see in the image above.
Except route map for outdoor workouts, you get all the details such as distance, calories burnt, steps, average speed, cadence, average heart rate and heart rate zones right from the smartwatch.
Steps tracking is good compared to Mi Band 5 and OPPO Watch. Even GPS tracking is accurate compared to Strava and Nike running apps on the phone and the GPS tracking doesn't cut out if there are some intrusions like trees or bridges which I experienced in the predecessor. GPS lock takes 5 to 10 seconds, compared to 15 to 20 seconds in the Mi Watch Revolve. It shows time, distance, pace, cadence, elevation and heart rate for workouts like running. You can press and hold the home button to pause a workout in the middle, and resume it or stop it.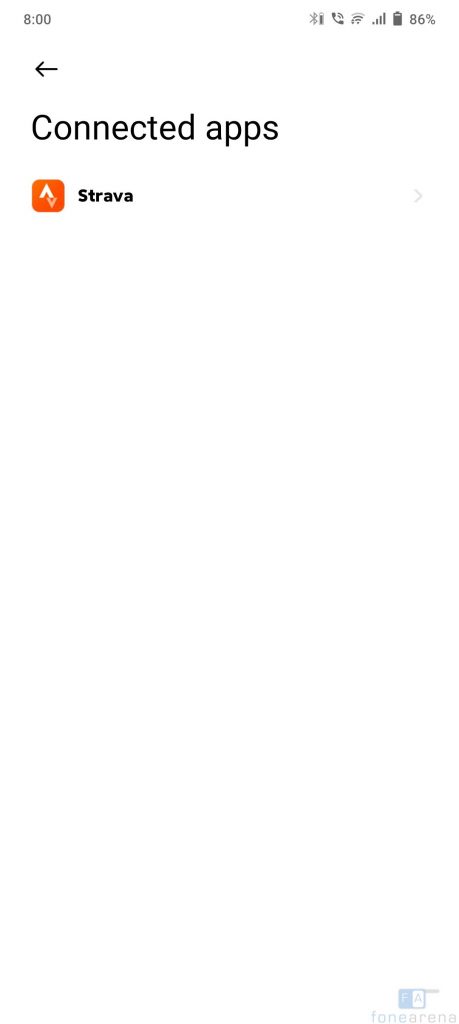 You can share the workout data as an image, and the latest Xiaomi Wear 2.8.1i update has finally added Strava support, which can be enabled from Settings and Selecting Connected apps. For iOS it supports Apple Health sycnc. Hope we can expect Google Fit integration, My Fitness Pal and more in the future.
Sleep tracking is accurate, and it shows light, deep and REM sleep as well as awake time as usual, and the tracking is as accurate as the Mi Band 5. It doesn't track naps like the Mi Band 5 or Mi Band 6.
Heart rate and SpO2 monitoring
The smartwatch uses LED lights and photo-diodes to illuminate the blood vessel for a while and monitors the heart rate via the change of green light absorbed. You can't say this is 100% accurate, but heart rate recordings — both resting and active, are decent. It is almost similar to Mi Band 5 and Mi Watch revolve. You can use the button or use the app to check the heart rate. It stores the data with date and time. There is also Vo2 Max data.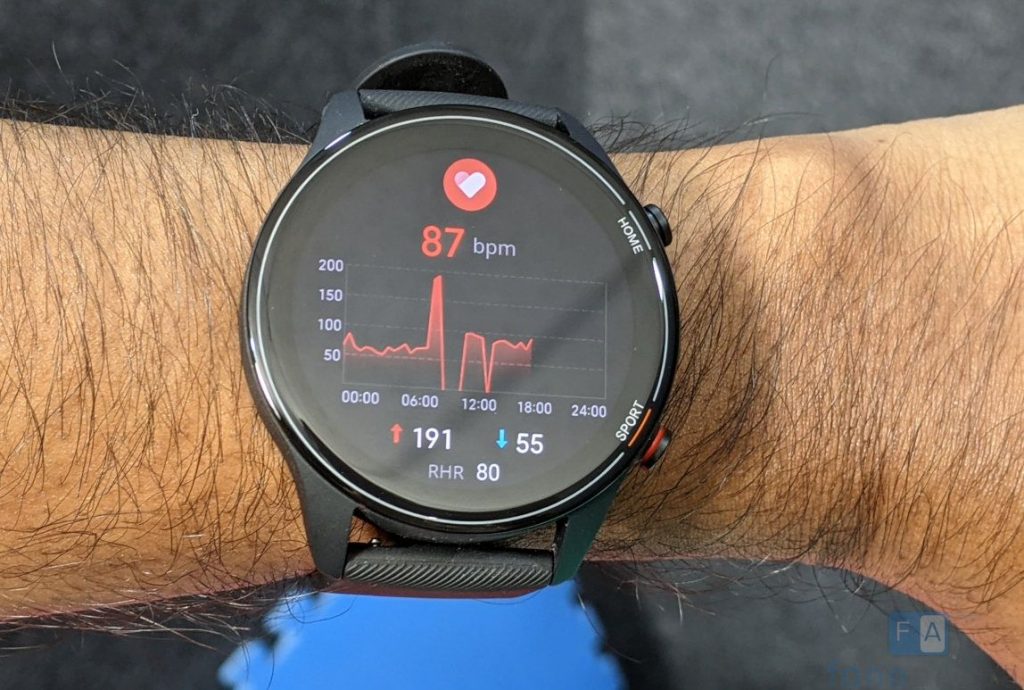 The heart rate tracking is also continuous, so you can see it in a graph throughout the day with maximum and minimum heart rate details.
The smartwatch also comes with SpO2 or blood oxygen monitoring, which the company says should not be used for medical purposes. When compared to oximeter that showed 99%, this is almost accurate.
Battery life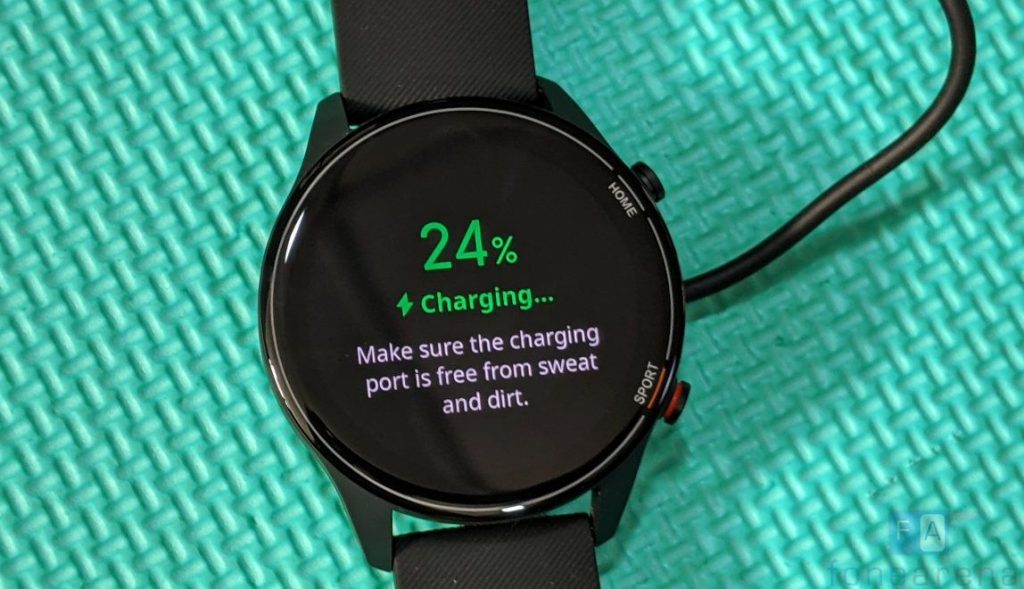 It has a 420mAh battery, and the company promises 14 days of battery life, same as Mi Watch Revolve. I have been using it for a week now, and I am yet to charge the watch. Now I have 24% charge left from about 80% with minimal notifications, call notifications, Indoor workouts every days and outdoor run for 2 days. I used GPS for two outdoor runs of 30 minutes each which drained about 3% battery. The company says that it will last for 50 hours with continuous GPS use. Battery life might vary depending on frequent use of the display with increased brightness, use of GPS and heart rate monitor during workouts and all the notifications turned on.
The watch need to lock in place inside the dock to start charging. The company recommends 5V-0.5A input, so you can even plug it in a USB port of a PC or a laptop or use power bank in low-power mode. It takes about 2 hours to charge the watch fully from 0%, says the company. Since the battery last for 2 weeks, long charging time doesn't matter.
Conclusion
The Mi Watch Revolve Active is a feature-packed smartwatch priced under Rs. 10,000 and a good upgrade to the Mi Watch Revolve at even cheaper price. It has a large AMOLED screen from the Mi Watch Revolve and adds a dedicated 12nm GPS chip for better accuracy, SpO2 monitoring, has built-in Alexa support, light weight design and offers brilliant battery life. The Xiaomi Wear app has seen a lot of improvements since the Mi Watch Revolve, but it still needs more features compared to Mi Fit app that is used for Mi Band. Since it runs on properitary OS, the watch doesn't have dedicated third-party app support like the WearOS, but you can't complain considering the price.
It comes in Black, Beige and Navy Blue colours with 6 additional strap options andis priced at Rs. 9999, but the early bird offer bring the price down to Rs. 8999 for a limited period. Additionally, HDFC Bank card users get Rs. 750 discount, so the effective price of the watch is Rs. 8249 which makes it a good deal. It will be available from Amazon.in, mi.com and Mi Home Stores starting from June 25th.
Alternatives
The Amazfit GTS 2e and GTR 2e are good options, if you need a better Zepp companion app that offers option to share workout data to Google Fit, in addition to Strava. There is HUAWEI Watch GT 2e with a powerful Kirin A1 chip. The Amazfit T-Rex offers a rugged body, and for an additional cost, the T-Rex Pro offers a more rugged body and 10 ATM water resistance.
Pros
Large AMOLED display
Light-weight design and good build
117 Sports modes with GPS offers good accuracy
Amazon Alexa works well
Brilliant battery life
Cons
Xiaomi Wear app need more work compared to Mi Fit
No third-party app support