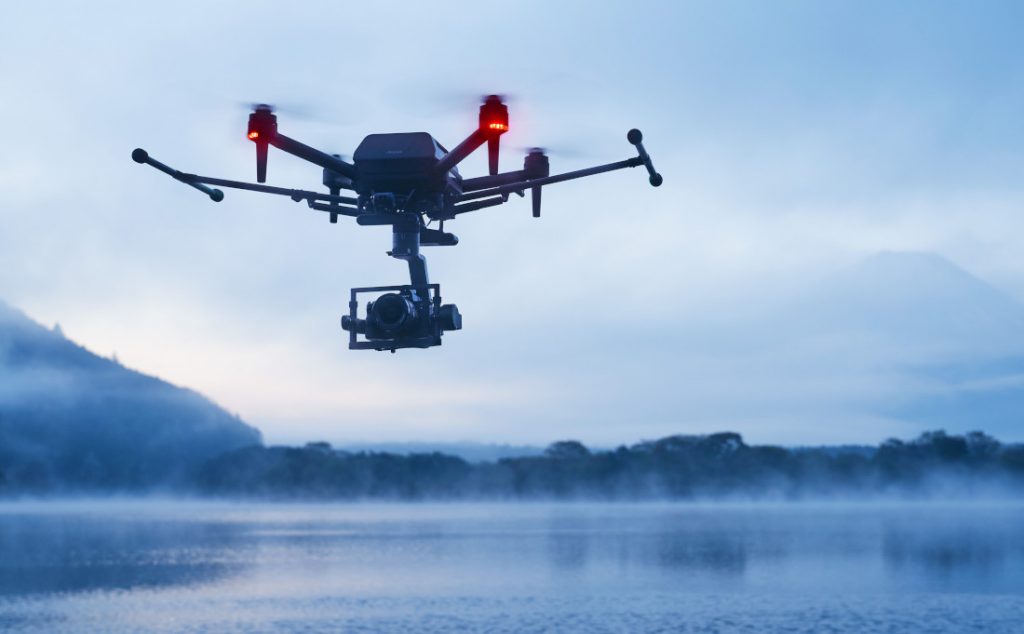 Sony has introduced Airpeak S1, its first-ever professional drone and the world's smallest drone that supports a full-frame mirrorless interchangeable-lens α camera, after it was teased earlier this year at the CES. It utilizes a proprietary motor, propeller, control system and sensing technology, allowing it to fly at extremely high speeds with very stable wind resistance, according to the company.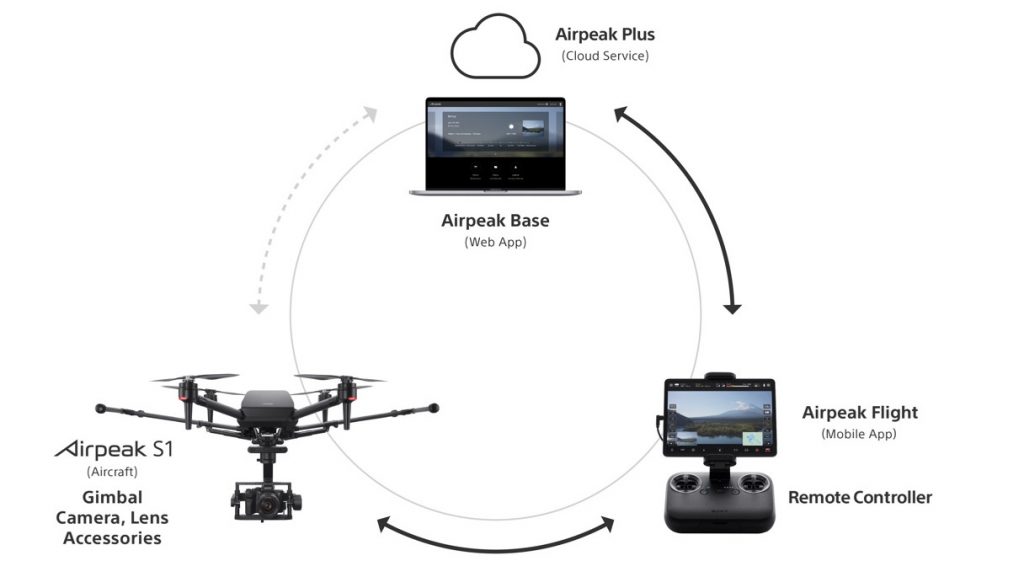 Additionally, the Airpeak S1 features an advanced remote controller and also includes obstacle detection, automatic flight control via sensing and increased safety via cloud management of the aircraft and flight information. It has a maximum speed of 55mph (25m/s) / 90km/h, a maximum angular velocity of 180°/s, and a maximum tilt angle of 55°. With a full charge, it offers flight time up to 22 minutes without a payload.
The made in Japan Sony Airpeak S1 is available for pre-order and will be available in September 2021 at an approximate suggested retail price of $9,000 (Rs. 6,56,685 approx.). This will include two (2) pairs of propellers, a remote controller, two (2) batteries and a battery charger. A third-party gimbal made specifically for the Airpeak S1 will be sold separately.
More features of Airpeak S1
Propulsion technology using a combination of Sony developed key devices provides wind resistance in strong wind speeds up to 44.7mph (20m/s).
ESC (Electric Speed Controller) offers optimal control.
A unique, high-performance flight control system integrates the propulsion device and all sensor information to ensure stable flight and high maneuverability.
Stereo cameras equipped with Sony's image sensors are installed in 5 locations (front, back, left, right, bottom) of the aircraft.
Sony's Vision Sensing Processor, which processes camera data at high speed and with low power consumption, and proprietary algorithms are used to accurately estimate the aircraft's spatial position and orientation in real time, enabling stable flight even in environments where GNSS (Global Navigation Satellite System) reception may be hindered, such as indoors or under bridges.
A unique high-performance flight control system integrates all sensor information such as IMU (Inertial Measurement Unit), direction, barometric pressure and infrared ranging to optimize the propulsion device.
Uses Multi-directional sensors to enable its obstacle braking function. The front, rear, left and right stereo cameras and the infrared range-finding sensor mounted on the top recognize obstacles in the vicinity of the aircraft, allowing the aircraft to automatically decelerate and stop according to the behavior of the aircraft and the surrounding conditions.
Compatible with a wide range of camera bodies including: the Alpha 7S series and FX3 for high descriptive capability with suppressed noise, the Alpha 7R series for ultra-high definition, and the Alpha 9 series and others for distortion-free images. The Alpha 1, which can shoot footage in 8K, is also compatible.
Airpeak Flight iOS and iPadOS compatible application integrates the aircraft, transmitter, camera, and gimbal, allowing the operator to monitor status information such as flight distance and remaining battery power, and change various operations and settings on the screen.
Dual operation mode lets one user can operate the drone, while another user can operate the gimbal and camera simultaneously, all while checking the same image, even in complicated scenes. The FPV (First Person View) camera, which can be tilt-operated from the remote controller, is mounted on the nose of the aircraft and is useful for the operator to check the direction of the aircraft and the direction of travel.
Airpeak Base web application allows the operator to manage equipment, create flight plans, and manage flight logs. It also lets you create advanced flight plans and automatically fly the aircraft along the same course repeatedly, as if the drone were on rails installed in the air.
Airpeak Plus, a cloud service that allows users to use the rich features of Airpeak Base, and Airpeak Protect Plan, a service plan to cover accidental damage to the product, will be available to customers at launch.