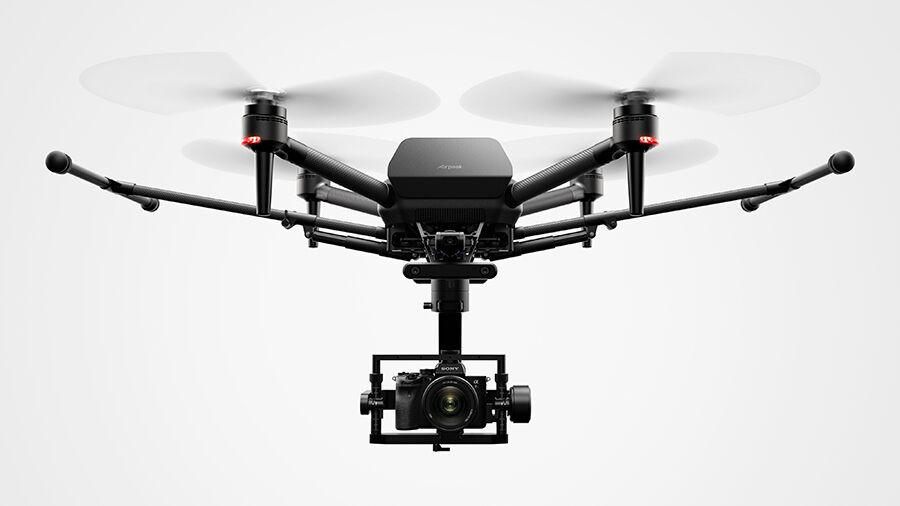 Back in November 2020 Sony launched Airpeak project for drones in the field of AI robotics. At its CES 2021 event the company unveiled the Airpeak aircraft as part of its drone project. The drone can be equipped with an Alpha mirrorless camera to capture high quality, full frame aerial photography and video.
Sony said that the Airpeak, the industry's smallest class of drone that can be equipped with the Alpha system, is capable of dynamic filming and precise, stable flight, and aims to contribute to the world of entertainment while also pursuing new possibilities for creative expression. It also posted a video shot by Airpeak equipped with the α7S III full-frame mirrorless single lens camera that was used to shoot VISION-S's road test in Austria.
To obtain feedback from professional drone users, Sony is seeking partners in the United States and Japan to collaborate on our Airpeak project. Sony added that it will continue to post project-related information going forward, and remains engaged in co-creation activities leading up to the launch of Airpeak in order to gain feedback from professional drone users.
As the first phase of this project, Sony will launch a new business targeted for professional photography and video production in the spring of 2021.