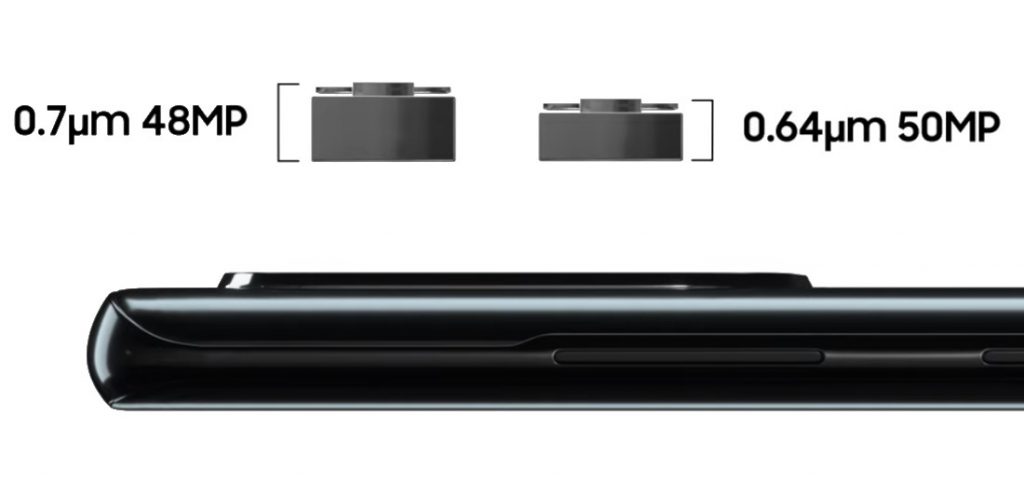 Samsung has introduced ISOCELL Slim JN1, the first mobile image sensor to adopt the smallest pixel size in the industry at 0.64μm. The 50-megapixel (Mp) 1/2.76″ sensor uses advanced ISOCELL 2.0, Smart-ISO and Double Super PDAF technologies and comes with 0.64μm-sized pixels in a super-small package for much slimmer, ultra-high resolution cameras in mid-range to flagship smartphones with a 10% thinner camera module.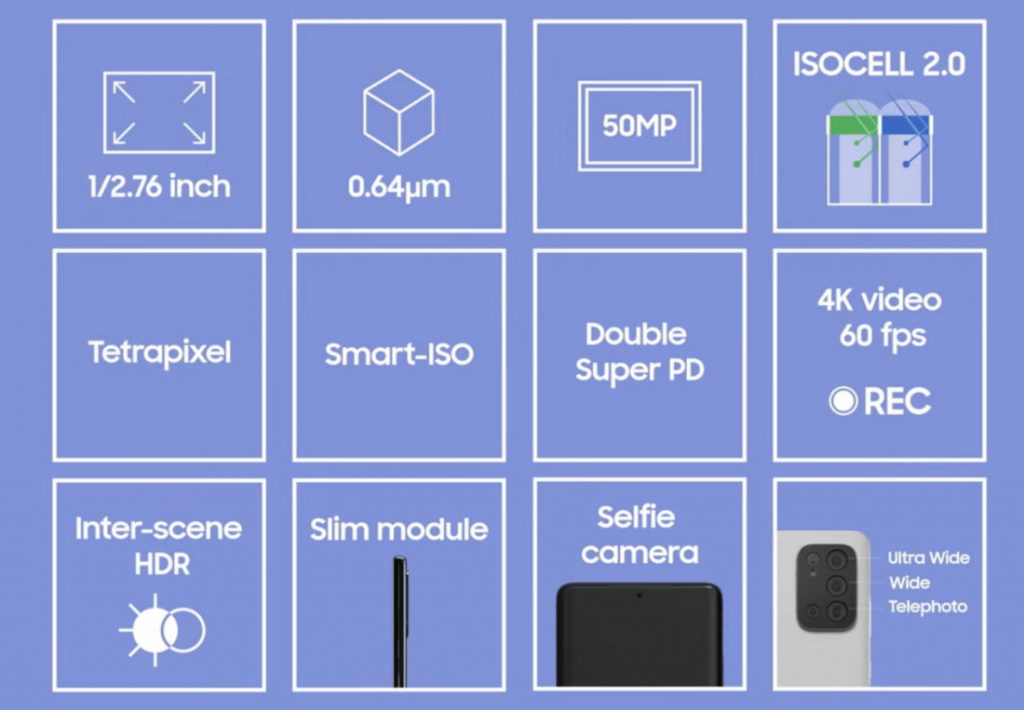 Highlights of Samsung ISOCELL JN1 sensor
ISOCELL 2.0 technology with added enhancements improve light sensitivity by around 16-percent.
For low-light environments, the sensor utilizes Samsung's four-to-one pixel binning technology, Tetrapixel, which merges four adjacent 0.64μm-pixels into one big 1.28μm-pixel to quadruple light sensitivity for brighter 12.5Mp photographs. In bright lighting conditions, a software re-mosaic algorithm rearranges the pixels to maximize resolution, capturing 50MP images with rich details.
Compatible with existing 1/2.8-inch products, allowing the sensor to be used for front-facing, ultra-wide or telephoto cameras, in addition to standard wide camera options.
Smart-ISO technology changes the conversion gain based on the environment's illumination level. Uses Low ISO mode in bright settings to retain detail in the highlights, and High ISO in low-lit environments to reduce readout noise and generate excellent low-light performance. Offers inter-scene HDR in mixed-light settings for optimum exposure levels derived from two separate readouts, from Low and High ISOs, that are merged to create a final image.
Double Super PD doubles the density of autofocus pixels over the sensor from 1/32 to 1/16 delivering faster, more accurate autofocus, even in dark surroundings or when you're shooting an action-packed scene.
Supports up to 4K resolution video recording at 60 frames-per-second (fps) or full HD at 240fps.
The Samsung ISOCELL JN1 is currently in mass production and is expected in phones in the second half of 2021.