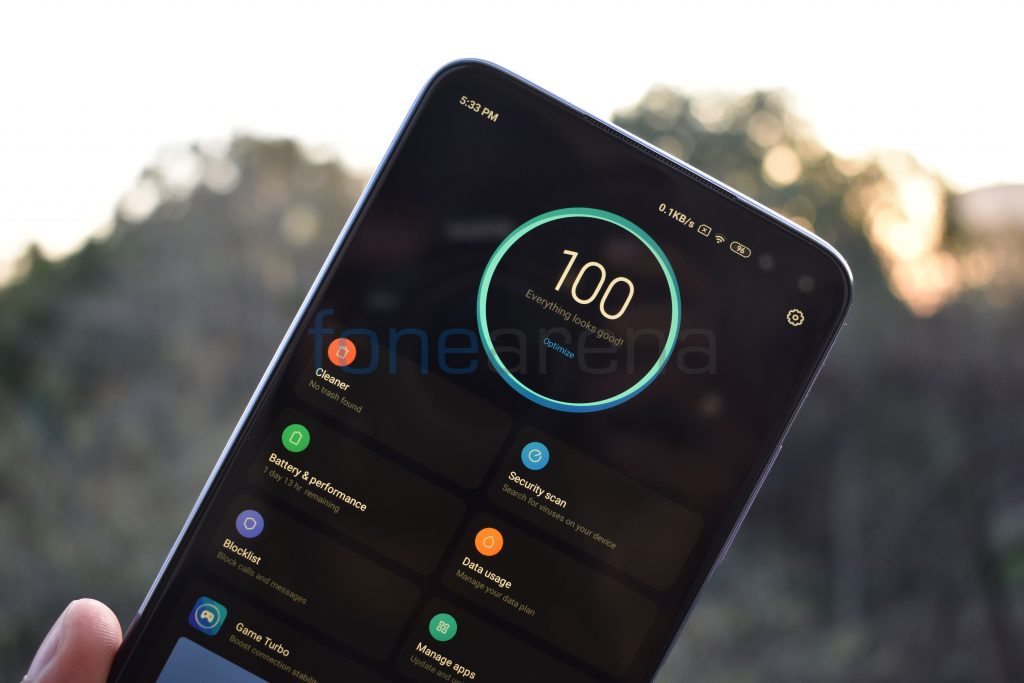 Xiaomi proprietary Android skin MIUI offers a security app that has various features including Cleaner, Speed Booster, WhatsApp Cleaner, and a lot more. The app got a major overhaul with MIUI 10, but Xiaomi baked in various animations to the Security app with MIUI 12. These animations didn't probably work smoothly on the low-end devices, as Xiaomi has decided to ditch the animation with the new version of the Security app. Xiaomiui, a Xiaomi-focused blog, took it to Twitter to share the screenshots from the new Security app.
(2/2) pic.twitter.com/UH6ffqtSQc

— Xiaomiui | Xiaomi & MIUI News (@xiaomiui) May 23, 2021
As can be seen in the screenshots, Xiaomi has removed the heavy animations from the Security app. This should be applicable only to old, and low-end devices such as Redmi Note 8, Redmi 9, Redmi 9T, Redmi 9 Power, and others. Xiaomi might have decided to remove the animation and make the app look bit simpler in order to offer a better user experience, as the low-end and old devices can not run these animations smoothly.
MIUI security app isn't the only app from which the animations have been removed. The company has in fact removed animations from the Weather app as well. We suspect Xiaomi might remove animations from more system apps with future updates on the low-end devices. This will definitely result in a better user experience, but the removal of animations might not be welcomed by all the users. We will have to see how the users react when these updated apps hit their devices.
MIUI 12.5 – China Closed Beta 21.5.22

Xiaomi has reduced animations on low processor devices (eg Redmi Note 8, Redmi 9T etc.) with the new Weather app update. pic.twitter.com/iHFFZh0T1G

— Xiaomiui | Xiaomi & MIUI News (@xiaomiui) May 24, 2021
The changes seem to be limited to MIUI China ROM for now, but it shouldn't take much time before the same changes get implemented on MIUI Global ROM as well. We can expect the company to roll out updated apps in the coming months. In other news, Xiaomi has started testing MIUI 12.5 stable update for various devices including the Redmi Note 10 Pro series devices, you can keep an eye on our MIUI section for update-related stuff, and more such news.