Bharti Airtel, Idea Cellular ltd. and Vodafone Essar are close to signing a pact to share their 3G services reports a Chinese news agency YTWHW. They are almost in the final stages and the announcement about this would be made soon.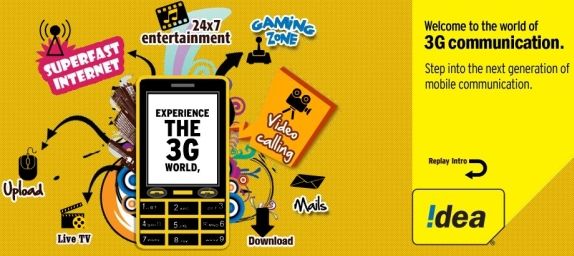 Airtel that holds 3G licence for 13 Circles already launched its 3G services this January, Vodafone that holds license for 9 circles launched its 3G services this February. Idea holds 3G license for 11 circles but they are yet to launch their 3G services. Idea Cellular's 3G website went live last November but, tariffs and launch date were not announced.
The launch was expected within the first quarter of this year. Now teaming up with Airtel and Vodafone Idea may launch their 3G services in more number of circles. Idea Cellular is expected to hold a press conference today to announce the launch of their 3G services.