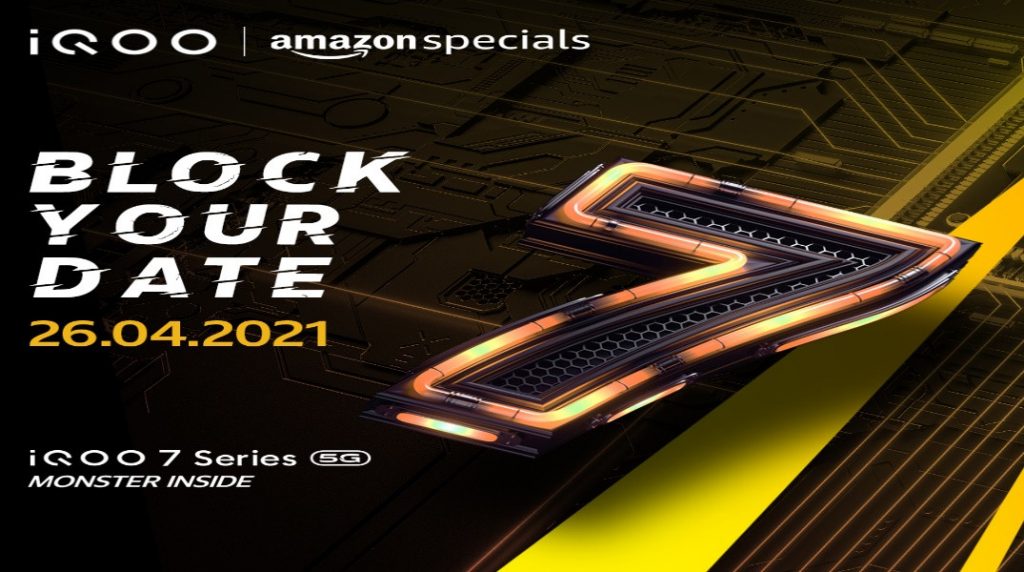 Update: iQOO has confirmed the launch of iQOO 7 series phones on April 26th.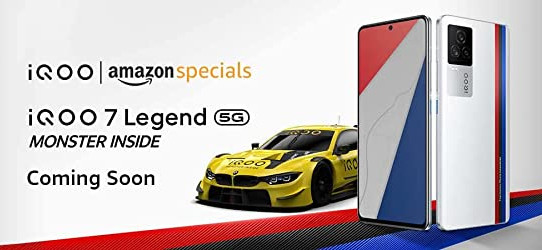 Earlier: After confirming the April launch of the iQOO 7 series phones, iQOO today confirmed that it will launch the iQOO 7 Legend with Snapdragon 888 and the iQOO 7 in India later this month on Amazon.in. Last year's iQOO 3 was launched on Flipkart.
The company also confirmed that it will launch iQOO 7 with Qualcomm Snapdragon 8 series processor alongside. This should be the Snapdragon 870, and it is not clear if this will be the iQOO Neo 5 5G which was introduced in China last month.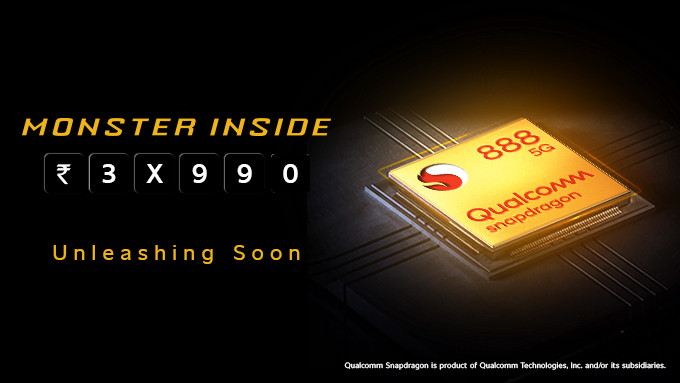 iQOO already confirmed that the iQOO 7 Legend with Snapdragon 888 will be priced less than Rs. 40,000, so the iQOO 7 should be cheaper than that. The company also said that iQOO 7 series has been manufactured at vivo's Greater Noida facility.
"Also, to offer hassle-free after sales service experience to it's valued customers, iQOO will use select vivo service centers for all after sale services ensuring additional peace of mind," said iQOO.
Commenting on the partnership with Amazon, Gagan Arora, Director-Marketing – iQOO said:
Our endeavour at iQOO is to offer products with superior performance and unmatched experience. Our partnership with Amazon is a step further in that direction. iQOO phones are built for those consumers who are naturally skeptical of the status quo and are constantly seeking to improve themselves- Quest on and on!
Sharing his views on the launch, Nishant Sardana, Director – Mobile Phones & Televisions, Amazon India said:
We are humbled to be the partner of choice for iQOO and are excited to bring the iQOO 7 series for our customers on Amazon.in. A powerful processor offering a superior gaming experience clubbed with rich photography and a premium look & feel, iQOO 7 series ticks all the right boxes for customers.