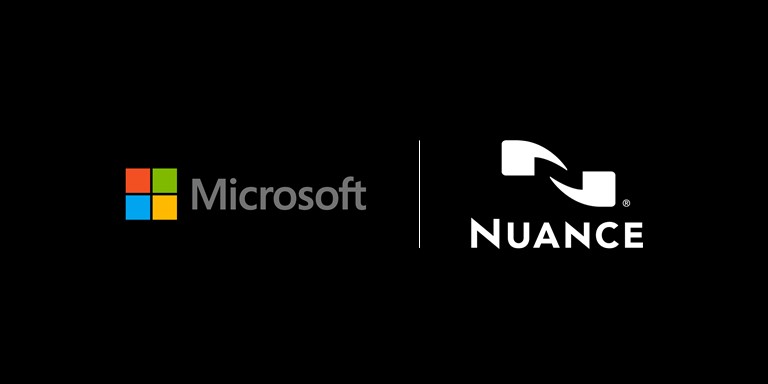 In the latest development, Microsoft has announced the acquisition of Nuance Communications, in an all-cash transaction valued at $19.7 billion, inclusive of net debt. As a part of the deal, the Redmond tech giant will pay $56 per share for Nuance, a 23% premium over the closing price of Nuance on Friday, April 9. The transaction is expected to be closed this calendar year.
Mark Benjamin will remain CEO of Nuance reporting to Scott Guthrie, executive vice president of Cloud & AI at Microsoft. Notably, this is the second biggest acquisition for Microsoft post-LinkedIn.
By augmenting the Microsoft Cloud for Healthcare with Nuance's solutions, Microsoft will be better able to empower healthcare providers through the power of ambient clinical intelligence and other Microsoft cloud services.
The acquisition will double Microsoft's total addressable market (TAM) in the healthcare provider space, bringing the company's TAM in healthcare to nearly $500 billion.
Nuance Communications is a speech technology company that delivers solutions that understand, analyse, and respond to people. This acquisition was built on an existing partnership between the two companies formed in 2019.
The company's products include the Dragon Ambient eXperience, Dragon Medical One, and PowerScribe One for radiology reporting, all leading clinical speech recognition SaaS offerings built on Microsoft Azure.
Nuance solutions are currently used by more than 55% of physicians and 75% of radiologists in the US, and used in 77% of U.S. hospitals. Nuance's Healthcare Cloud revenue experienced 37% year-over-year growth in Nuance's fiscal year 2020 (ended September 2020).
Beyond healthcare, Nuance provides AI expertise and customer engagement solutions across Interactive Voice Response (IVR), virtual assistants, and digital and biometric solutions to companies around the world across all industries.
Commenting on this, Satya Nadella, CEO, Microsoft, said:
Nuance provides the AI layer at the healthcare point of delivery and is a pioneer in the real-world application of enterprise AI. AI is technology's most important priority, and healthcare is its most urgent application. Together, with our partner ecosystem, we will put advanced AI solutions into the hands of professionals everywhere to drive better decision-making and create more meaningful connections, as we accelerate growth of Microsoft Cloud for Healthcare and Nuance.