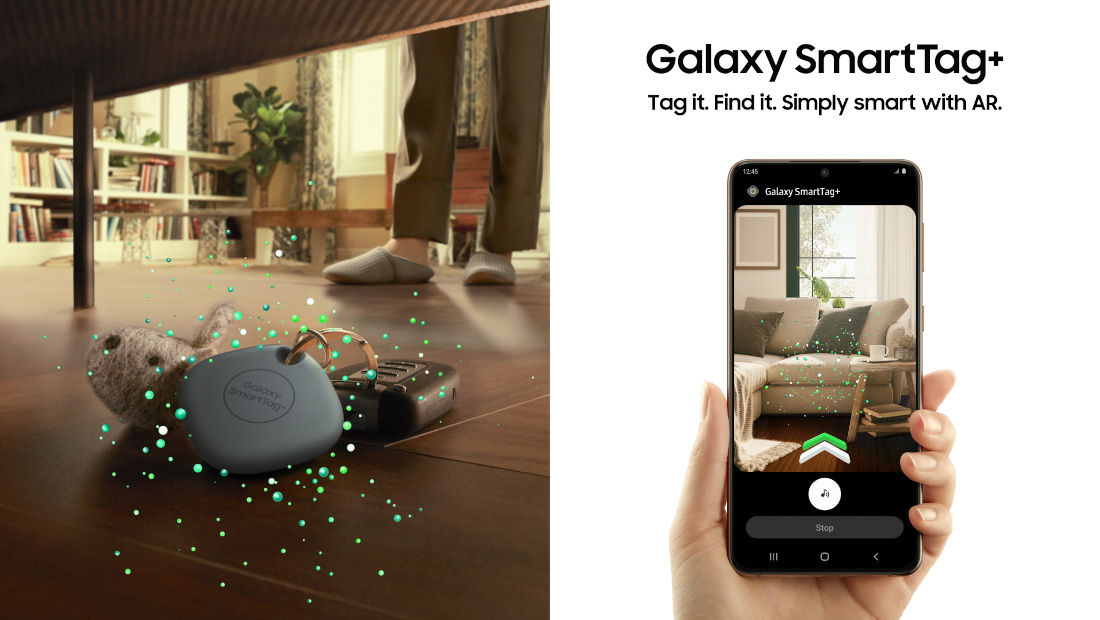 Samsung has launched a new variant of their object location tracking device, called the Galaxy SmartTag+. This new version features both Bluetooth Low Energy (BLE) and ultra-wideband (UWB) technology, which allows users to find their misplaced/lost objects with the help of AR.
Samsung first launched the Galaxy SmartTag during a Galaxy Unpacked event back in January 2021. It came in two different variants – one with a built-in Bluetooth that worked with any Galaxy device and one with a UWB chip inside that would work with the Galaxy S21 series smartphones.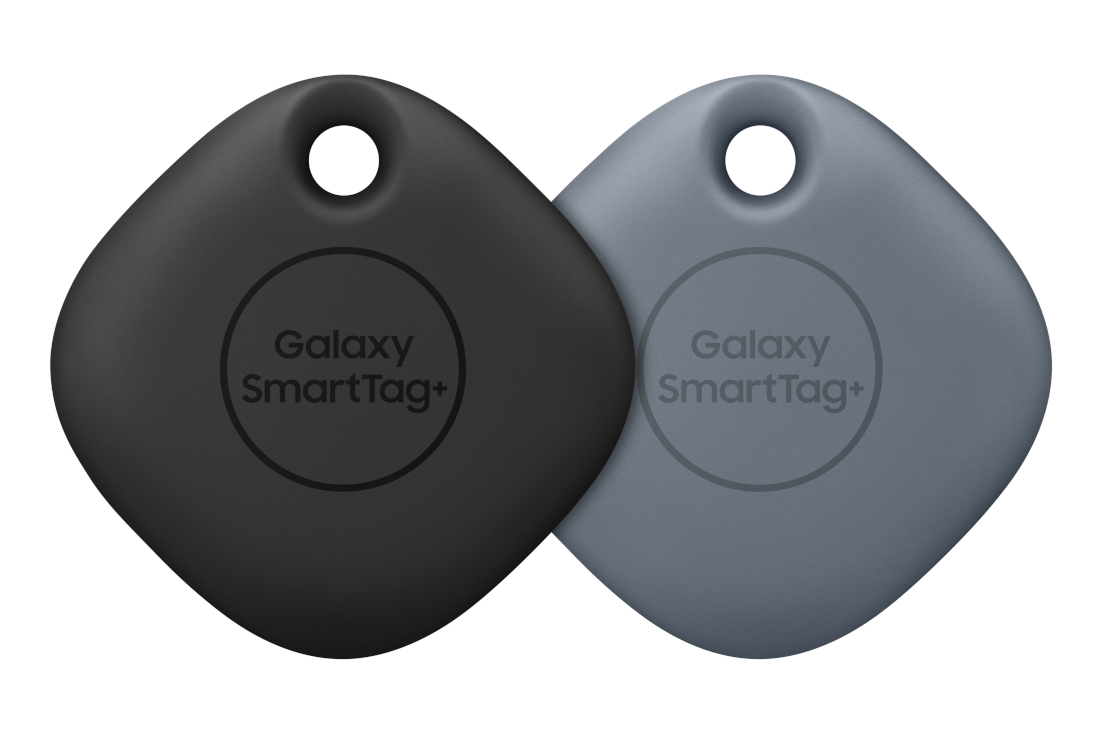 Now, Samsung released the Galaxy SmartTag+ that combines both BLE and UWB technology into one, small square tag. Thanks to the presence of both these technologies, users can now use AR technologies to help find their objects. Naturally to locate using AR, you will need to use a UWB equipped smartphone such as the Samsung Galaxy S21+ or S21 Ultra.
The SmartTag+ can also connect to the Galaxy device network, thereby allowing it to be located on a map even if it is far away from the user.
Just as before, to get the best use out of these tags, users need to use the SmartThings Find feature. The SmartTag+ also has a single button that users can either press once or press-and-hold to perform custom functions through the SmartThings app.
The Samsung Galaxy SmartTag+ will begin rolling out globally in select regions from April 16th onwards.