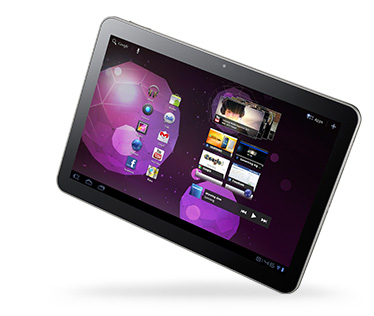 Samsung launched the new redesigned Galaxy Tab 10.1 yesterday. People were wondering what is going to happen to the original Galaxy Tab 10.1 which was announced at MWC in February. Well it seems that it will be known as Galaxy Tab 10.1v from now on to avoid confusion with the new one.
Vodafone Australia have announced their plans to launch the Samsung Galaxy Tab 10.1v in mid-April for a limited time.
The device can be purchased either on contract or at the price of  AU$729 which also includes 6GB of data that has to be used within three months of purchase.
The main difference from the Galaxy Tab 10.1v and the Tab 10.1 apart from the design changes are:
Android 3.0 Honeycomb OS without TouchWIZ UI on the 10.1v
8 Megapixel Camera with 1080p Video Capture on the 10.1