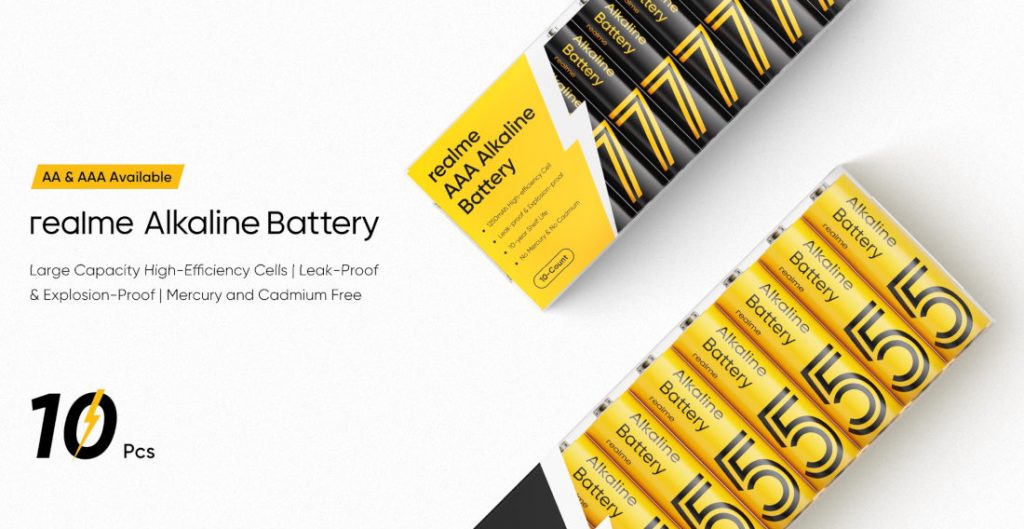 realme has listed its Alkaline Battery on its India website.  These non-rechargable batteries come in AA and AAA versions and the company says that these feature a larger and more stable discharge capacity than ordinary carbon batteries while maintaining the same size, come with leak-proof design and are exposition proof.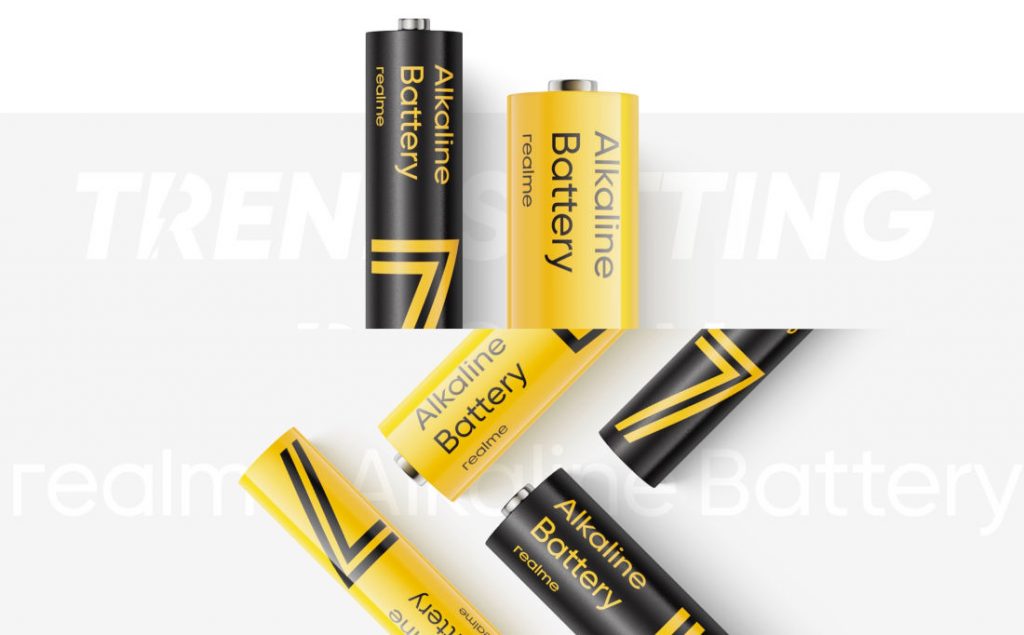 Highlights of realme Alkaline battery
25% more powerful with 3100mAh (AA) / 1250mAh (AAA) capacity and don't need to be replaced often. Best for devices that need more power or a long-term charge.
Combined with powered graphite, the high-energy anode ring in this battery is highlight conductive, which reduces loss during the discharge process.
High surface area zinc powder and the unique spherical surface design also increase the effective reaction area, making the response more sensitive and providing long-lasting, stronger power.
A specially designed energy ring creates a buffer between the battery's positive and negative electrodes preventing short circuits and leakage during use and storage. The battery can be stored for up to 10 years.
Durable leak-proof technology features two layers of protection — the anti-corrosive shell and the new anti-ageing seal ring.
These batteries are environment-proof, and they won't leak, deform, or damage your electronics.
realme AA/AAA batteries are equipped with multiple layers of explosion proofing.
The 3-layer safety mechanism includes and explosion-proof value, PTC, and a sealing ring.
Mercury and cadmium-free making them environment friendly.
The realme Alkaline Battery come in Black and Yellow colours in AA and AA options and is listed on realme.com priced at Rs. 159 for a 10-piece pack and should go on sale soon. Compared to Alkaline batteries from most companies these are cheaper at around Rs. 16 per cell.