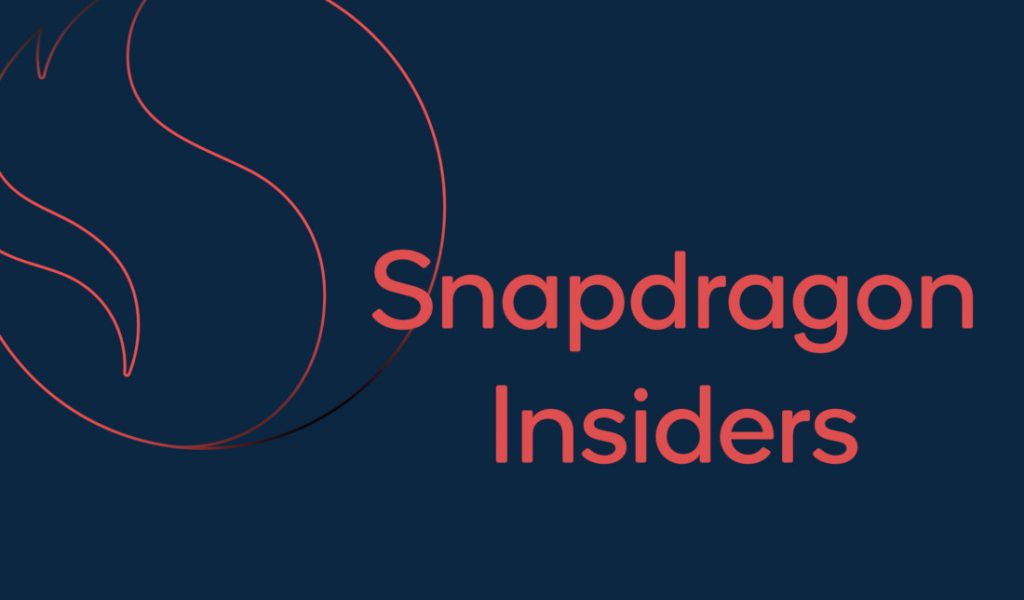 Qualcomm today launched Snapdragon Insider program. The company said that Snapdragon Insiders will get behind-the-scenes access, premium experiences and extra perks that only the Snapdragon Insiders program can deliver. When you sign up for Snapdragon Insiders emails, you'll be one of the first to know about the latest Snapdragon product releases. You'll also receive Snapdragon Insiders-only invitations to contests, influencer events and AMAs with product experts.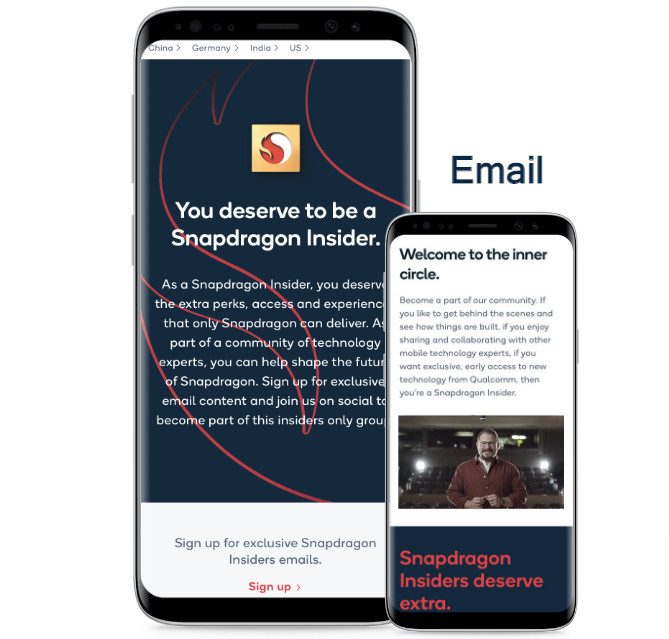 Qualcomm said that it will reward the community with monthly "drops"—activations that give members of the community extra access, perks, experiences and information. Snapdragon Insiders will also have opportunities to help shape the future of Snapdragon.
Access Drops include Small-group interactions with content creators and Qualcomm experts, Snapdragon-branded merch & apparel and Backstage event access. Passion Drops include Purpose-built activations focusing on key passion areas: Mobile Gaming, Photography, Sports & Fitness, Music & Audio. Tech Drops will let you be among the first to get news and announcements about Snapdragon-enabled devices and giveaways.
In Access Drop Qualcomm will partner with a rotating cast of creator partners, each paired with one of our product experts to show off all the ways that Snapdragon powers the superior mobile tech experiences. Starting in March, creators will co-host monthly interviews and ask-me-anythings with Qualcomm engineers to demystify features, product announcements and news. It will solicit questions and topics from the community in advance.
In Passion Drop, for Insiders who want to really get the most out of their camera, Qualcomm show them a few advanced camera tips—with a twist. Every drop, it will work with a creator to teach a masterclass on a different Snapdragon-enabled feature (action photography, HDR, 8K video, low light, etc.) The differentiator will be an invite-only live-streamed class on Instagram Live or YouTube Live, including Q&A.
You can sign up to be a Snapdragon Insider by heading to SnapdragonInsiders.com