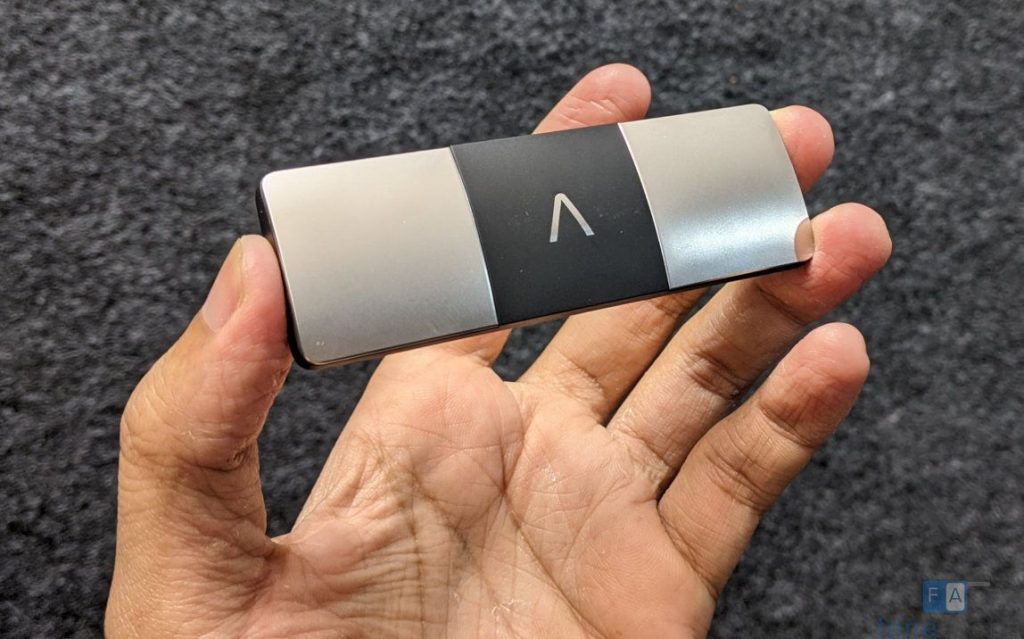 In recent times, there has been an increase in personal health and fitness gadgets available in the market. People have become more health conscious, using these gadgets to monitor their overall fitness and well-being. The AliveCor KardiaMobile 6L is one such gadget that is designed to monitor our cardio health, specifically our ECG. The gadget is FDA-cleared and is capable of taking a 6-lead measurement in 30 seconds. Read on for the unboxing and my first impressions of the device.
Design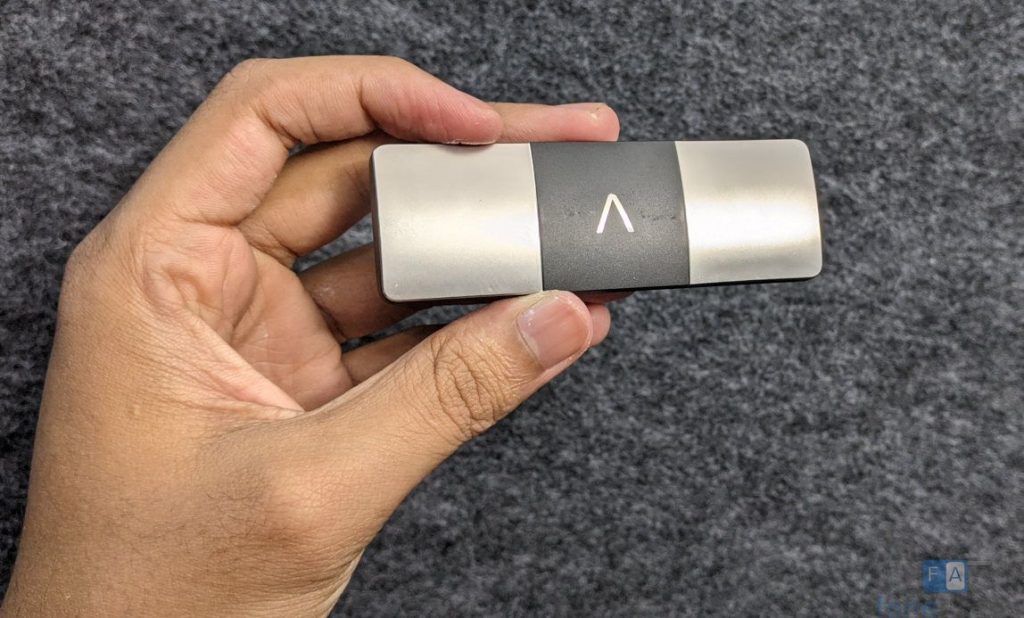 The device itself has a very simple, portable design, and it is very easy to slip into a bag and carry around anywhere. It is a small rectangular slab, with a slightly curved top and bottom face. The top face is divided into 3 sections – metal surfaces on each side, which act as electrodes, and the AliveCor logo in the center. The bottom surface has a third electrode which is needed for the 6-lead ECG reading.
The third electrode on the bottom surface is removeable with two screws and underneath it, you can find a CR2016 button battery that powers the device.
Smartphone App and Data recording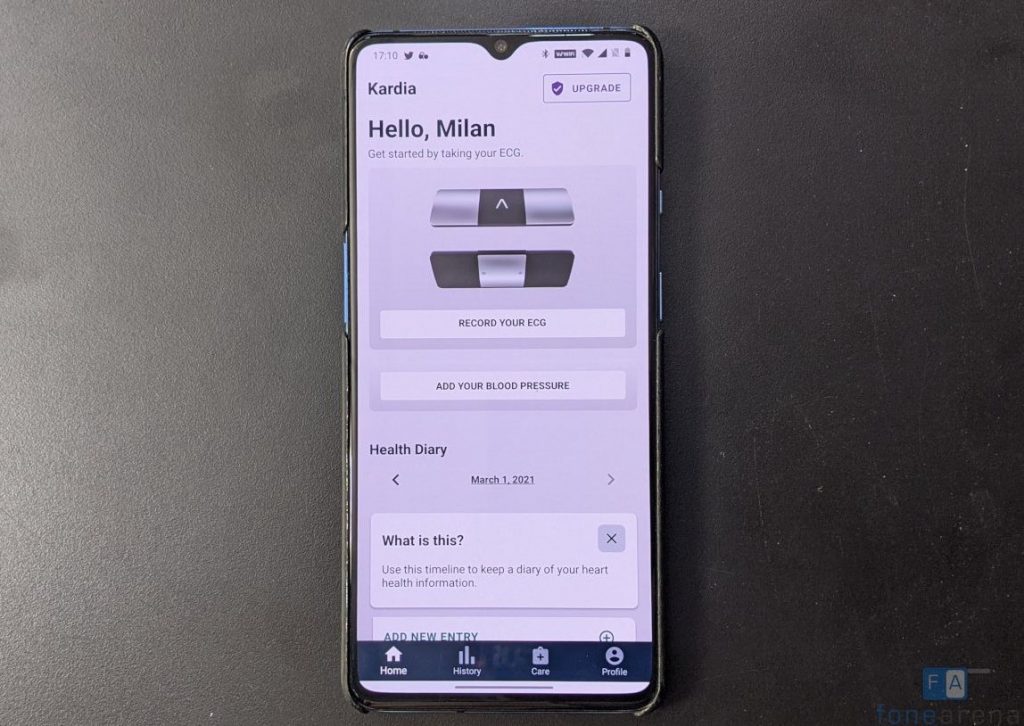 Using the KardiaMobile 6L requires the smartphone companion app that is available for both Android and iOS in their respective stores. Once installed, the app will first ask you to create an account or log in if you have an existing account. After signing in, the device will need to be connected to the app, which is a simple and quick process. Turn on Bluetooth in your smartphone and tap the top two electrodes of the device. It will turn it on, find and pair with your smartphone nearly instantly.
There are two ways to measure your ECG – Single Lead ECG and 6-Lead ECG. Tap the "Record Your ECG" button and the app will bring a screen where you can begin the measurement. Here, you can switch between the two ways of measurement and each method takes 30 seconds to complete measurements.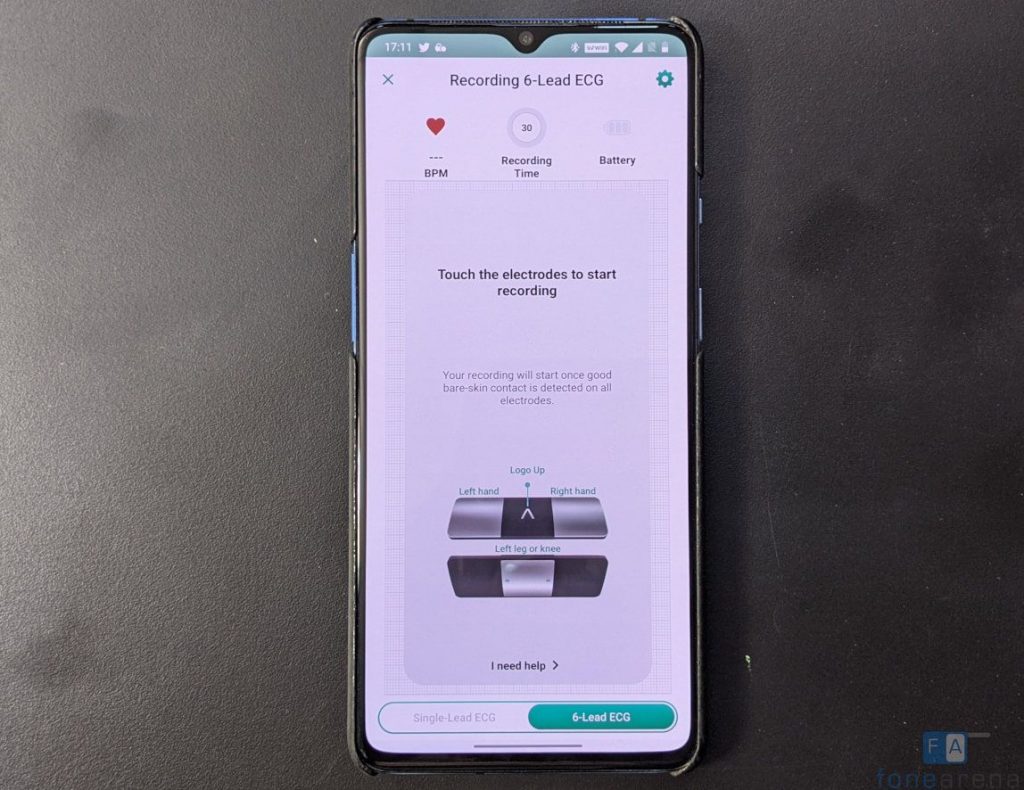 For the Single-Lead ECG, to start measurement, simple touch the top left and bottom left electrode and the app will automatically start recording your ECG. For the 6-Lead ECG, you have to place the KardiaMobile on your thigh or ankle, keeping them in contact with the third bottom electrode.
Once the reading is completed, the app will ask you who was the measurement, either you or a guest. You can add Notes to the reading and if Kardia does detect any abnormality, it will notify right below the graph. Depending on whether you chose single-lead or 6-lead, the measurement graph will contain a single-line or 6 lines.
Kardia makes it simple to save these readings as a PDF and share it easily with either a doctor or an inner circle of trusted contacts. The app saves your recordings and these can be revisited easily with the Health Diary feature.
While these functions are available with your purchase of the Kardia device, the app offers some extra functionality that can be accessed with the KardiaCare subscription. These include Monthly Heart Health Report, deeper analysis of EKG measurements, Automatic EKG sharing, Medication Tracking and Cloud storage functionality. It costs $9.99 (Approx. Rs. 735) a month  or $99.99 (Approx. Rs. 7358) a year.
In conclusion, the KardiaMobile 6L is a very useful tool that is highly portable and extremely easy to use. For those who are health conscious, those who have pre-existing heart conditions, or those who are at cardiac-risk, the device can be a valuable way to keep track of your cardiac health on a daily basis.
The AliveCor KardiaMobile is available on Amazon for a price of Rs. 14000.