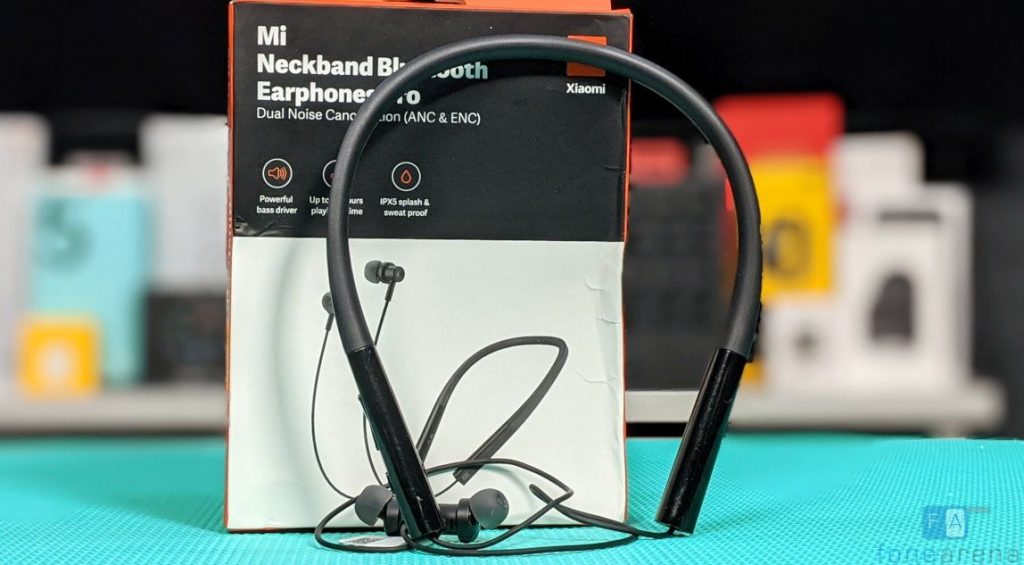 Xiaomi launched its new Neckband Bluetooth Earphones Pro a few days back as the successor of the neckband model that was launched back in 2019. It is also the company's first neckband headset with active noise cancellation in India. It has Bluetooth 5.0 support, has a light-weight design and promises up to 20 hours of playback. After using it for a few days, here is the review of the Bluetooth headset.
Box Contents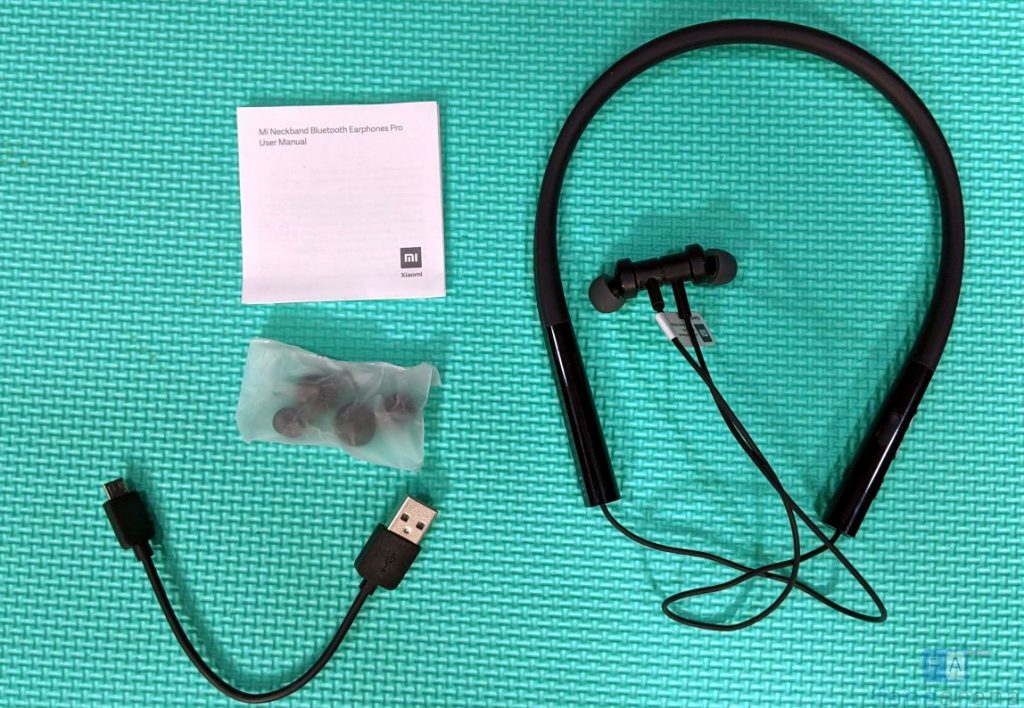 Mi Neckband Bluetooth Earphones Pro in Black colour
Different set of ear tips (Small, Medium and Large)
Micro USB charging cable
User manual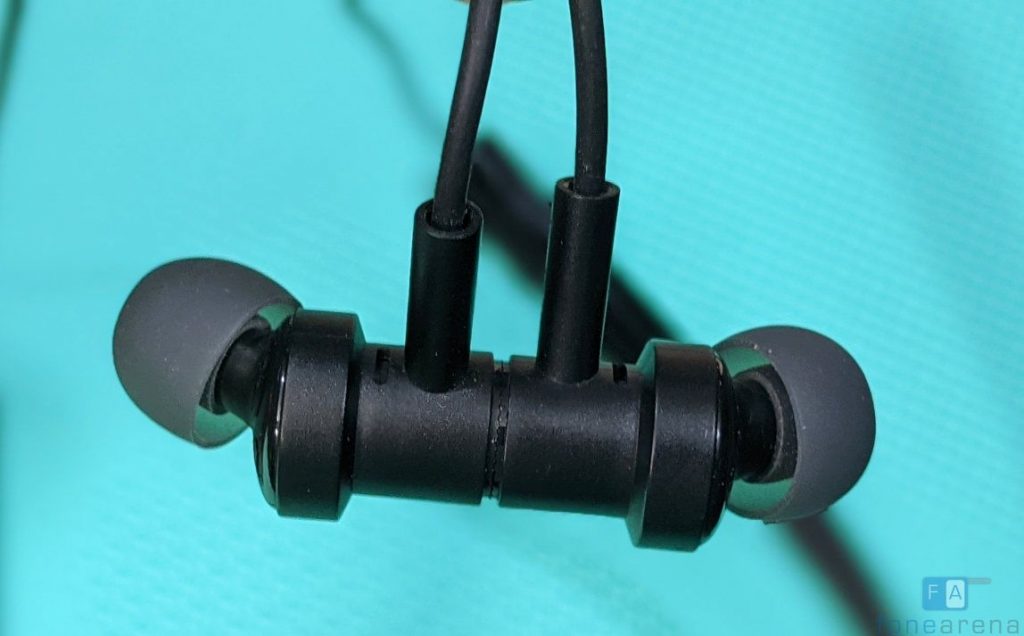 The headset has a simple, 36g lightweight design. These in-ear buds have angled tips that perfectly fits in your ears, and doesn't fall out easily even when you are running. There is a small wire connecting earbuds and the neck band. The back of the earbuds is magnetic that snap together when not in use, but this doesn't have auto connection or disconnection feature that is available in some high-end headsets. The eartips have anti-cerumen design that keeps them wax-free, and the company says that these have anti-blockage speaker net that prevents dust particles from entering the device.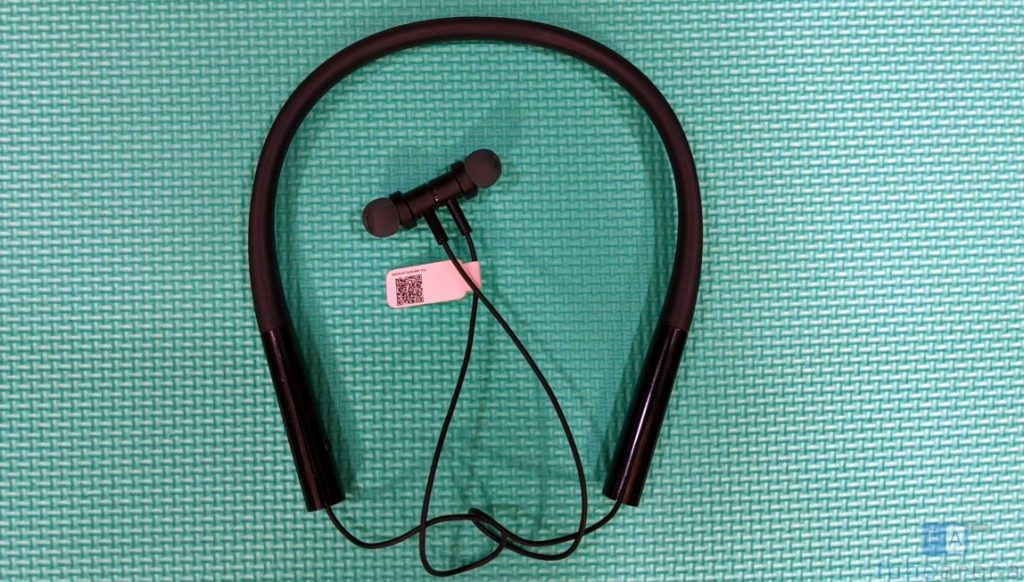 The band that you wear around the neck has a flexible rubber-like finish, lightweight and has a smooth finish. The bottom housing the is made of plastic has a smooth matte finish on the outside and a shiny finish on the inside.
On the right side there are buttons that includes a power / multi-function button below the volume adjustment buttons along with a tiny LED indicator that glows in Blue and Red colours. On the inside there is an ANC button and the micro USB charging port is present on the side protected under the rubber flap. There is a Mi logo on the left side.
You can also use the multi-function button to play or pause, answer or reject a call with a press and turn on voice assistant with double press. Similarly, the volume buttons can be used to switch to previous or next tracks by pressing and holding them. This also houses the 150mAh battery. Since it comes with IPX5 ratings, it can withstand sweat when working out or running, as well as light rain, but you can't immerse it in water or use it when swimming.
Audio Quality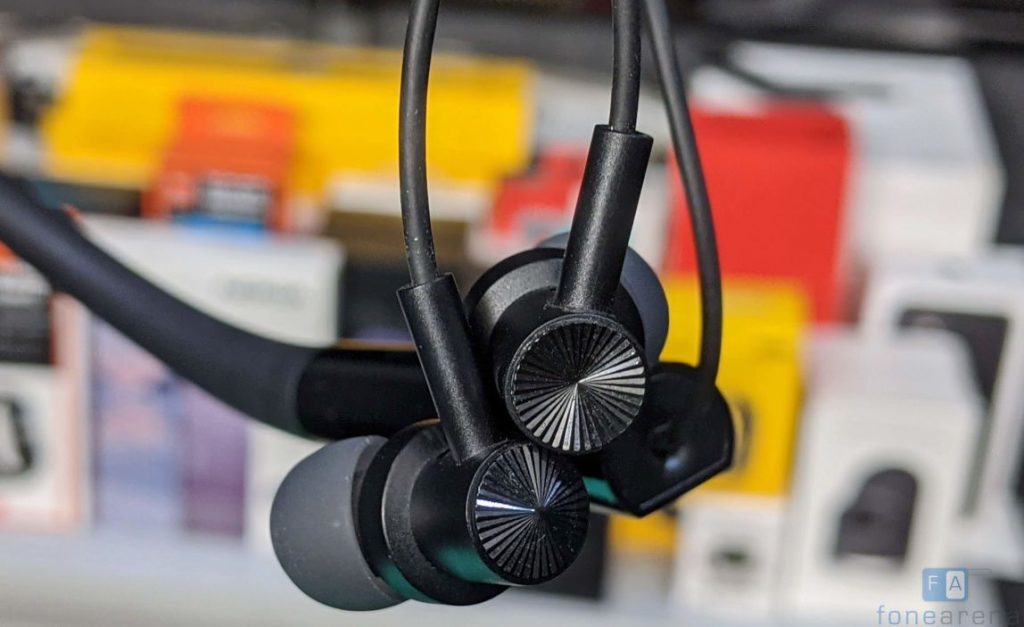 Coming to the audio quality, these headphones offers fairly good audio quality with good amount of bass with the 10mm drivers, but the mids are slightly dull compared to bass since there are tuned for bass. Volume was good as well, and it is loud enough in 60% or 70% volume. It has support for high quality AAC audio codec, so once you enable this in the Bluetooth settings, audio quality is slightly better. We did not face any such latency issues during music, video playback or when playing games since this has built-in low latency audio enabled by default. Xiaomi says that it has 125ms low-latency.
Since the headset come with built-in Active Noise Cancellation (ANC) feature, it suppresses the surrounding noise with a press of a button. It can reduce the surrounding noise by up to 25dB, so you don't hear fan noise and other small sounds is greater extent and loud noise to a certain level. Since has dual microphones for Environmental noise cancellation (ENC), it can suppress environmental noise such as wind noise during calls well when you are travelling.
Connectivity, Pairing and AI assistant
The Bluetooth headset supports Bluetooth 5.0, so you can connect it to  Android, iOS devices along with other audio players with Bluetooth support. It pairs to your phone quickly just by holding the power button for a few seconds to enter the pairing mode. You just have to select the Mi Neckband Pro to pair the headphones. You get voice feedback when it enters pairing mode and when it connects successfully. LED light blinks when it's pairing, and stops when the pairing is complete. There is no multipoint support, so you can't connect two devices at a time.
The headset doesn't have a companion app, but you can launch Siri on iOS and Alexa or Google Assistant on Android devices when you quickly press the multi-function button twice.
Battery Life
With the 120mAh battery on the headset, the company promises about 20 hours of battery life. I got slightly over 17 hours of battery life when listening in 70% volume with mixed use of both ANC on and off. The battery life might vary depending on the usage and listening volume. It promises 200 hours of standby time. The headset automatically turns off when it's disconnected for about 5 minutes, and it takes 5 hours to turn off when the ANC is on even though it is disconnected. If you have Android phones running Android 8.1 or later, you can see battery life of the Bluetooth headset. It gives audio prompts to charge the headset when the battery is less than 20%. Charging the headset from 0 to 100% takes about one and half hours since it doesn't have fast charging.
Conclusion
Overall, the Mi Neckband Bluetooth Earphones Pro is the best Bluetooth neckband headset with support for active noise cancellation at a price of Rs. 1799. In addition to ANC, it offers good audio experience, has good call noise cancellation and offers good battery life for the price. Lack of USB Type-C and fast charging support can be compromised considering the price tag. It is available from  Amazon.in and Mi.com.