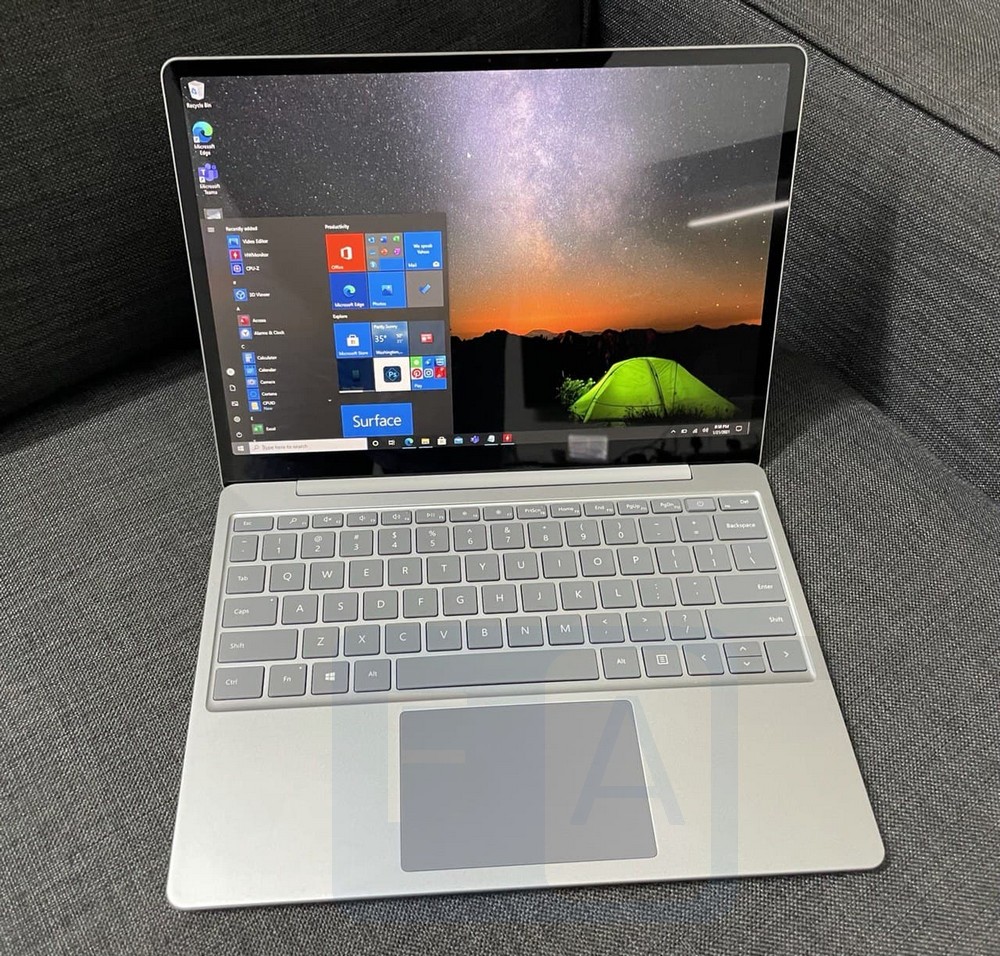 I have been a big fan of Microsoft Surface devices since the first Surface RT came out. Microsoft has come a long way since then and Surface products are one of the best ways to experience Windows as there is great integration between the hardware and software. The Surface Laptop Go is the latest offering from Microsoft to launch in India and looks like a promising product on paper. Let us see how it performs in this review.
The demand for PCs and laptops has been skyrocketing ever since the world shifted to a work from home model. It is not just professionals who require a dependable machine but also regular consumers are investing in one for entertainment, education, communication and other such requirements. Some of the standard expectations revolve around – build quality, battery life, easy of use and overall good value for money.
Thin and light laptops are usually expensive and Microsoft is trying to democratize this market with the Surface Laptop Go. With a starting price of INR 63499 for enterprises and INR 71999 for consumers, Microsoft's Surface Laptop Go does compete in a way with the Apple MacBook Air which starts at INR 92,900.
Specifications
12.4-inch (1536 x 1024 pixels) PixelSense touchscreen display
10th Gen Intel Core i5-1035G1 Processor
4GB LPDDR4X RAM with 64GB eMMC, 8GB LPDDR4X RAM with 128GB / 256GB SSD, 16GB LPDDR4X RAM with 256GB SSD
720p HD f/2.0 aperture camera (front-facing) camera
Omnisonic Speakers with Dolby Audio; Dual far-field Studio Mics
Windows 10 Home in S Mode
Connectivity: Wi-Fi 6 802.11ax, Bluetooth 5.0 LE
Physical ports: 1 x USB-C, 1 x USB-A, 3.5 mm headphone jack, 1 x Surface Connect port
One Touch sign in with Fingerprint Reader Power button (i5/4GB/64GB does not include Fingerprint Power Button)
Sensors: Ambient light sensor
Dimensions: 278.18 x 205.67 x 15.69 mm; Weight: 1.1kg
Up to 13 hours of battery life with typical device usage
Test System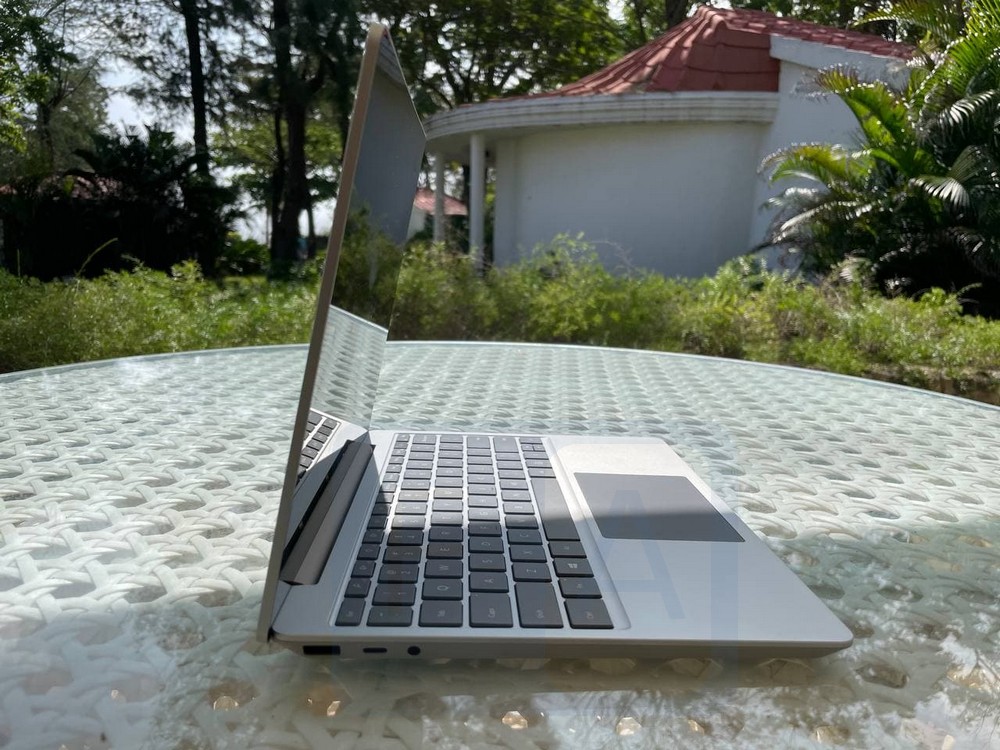 Intel i5 CPU 1035G1 Ice Lake 10th Gen
Intel UHD Graphics
8GB 3733 MHz DDR4 RAM
128GB PCIe NVMe SSD SK Hynix
Windows 10 Pro 64-bit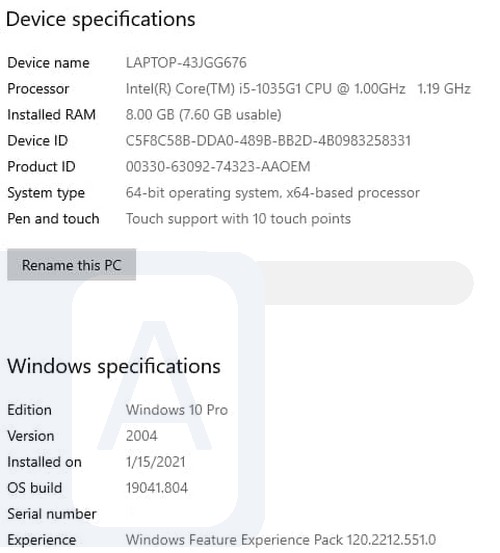 Design
The Surface Laptop Go looks and feels premium from the moment you interact with it. The top is metallic and made of Aluminium. The bottom portion is made of a polycarbonate composite resin system with glass fibre and 30% post-consumer recycled content.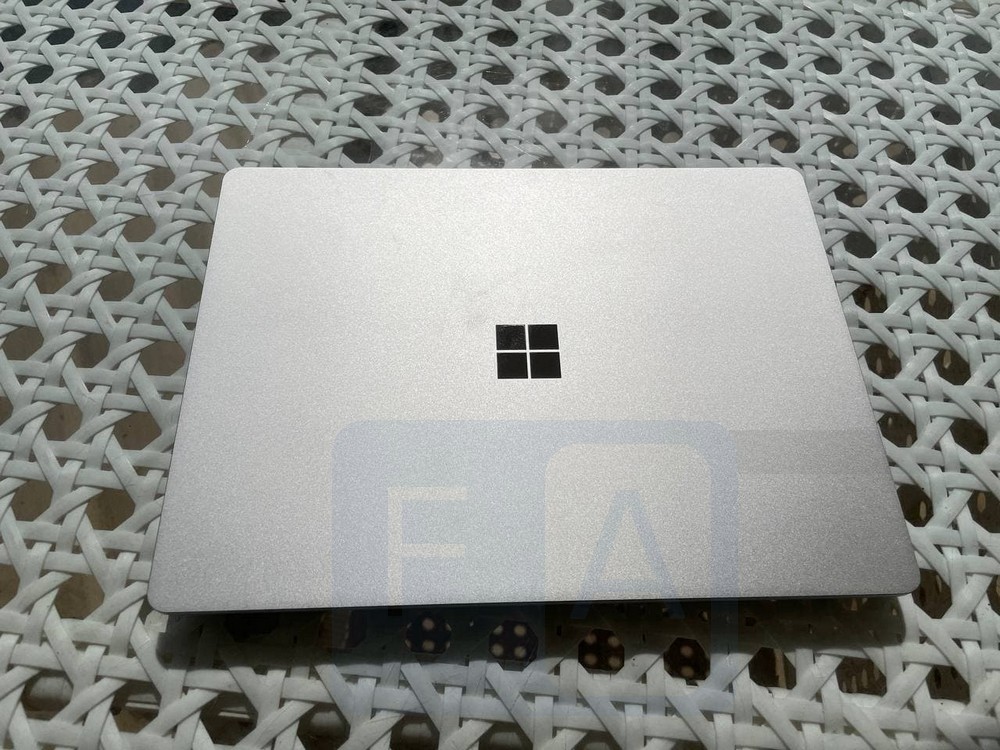 One feature worth mentioning is the built-in 720P webcam above the display. It offers a good amount of detail in video calls. The Omnisonic Speakers with Dolby Audio are also worth mentioning as the audio experience on this device was quite good. There are dual far-field stereo mics which work effectively for calls. You can choose to connect a wired headset or a Bluetooth one as well.
None of the components are user accessible, but the SSD is replaceable in all models except the 64GB variant.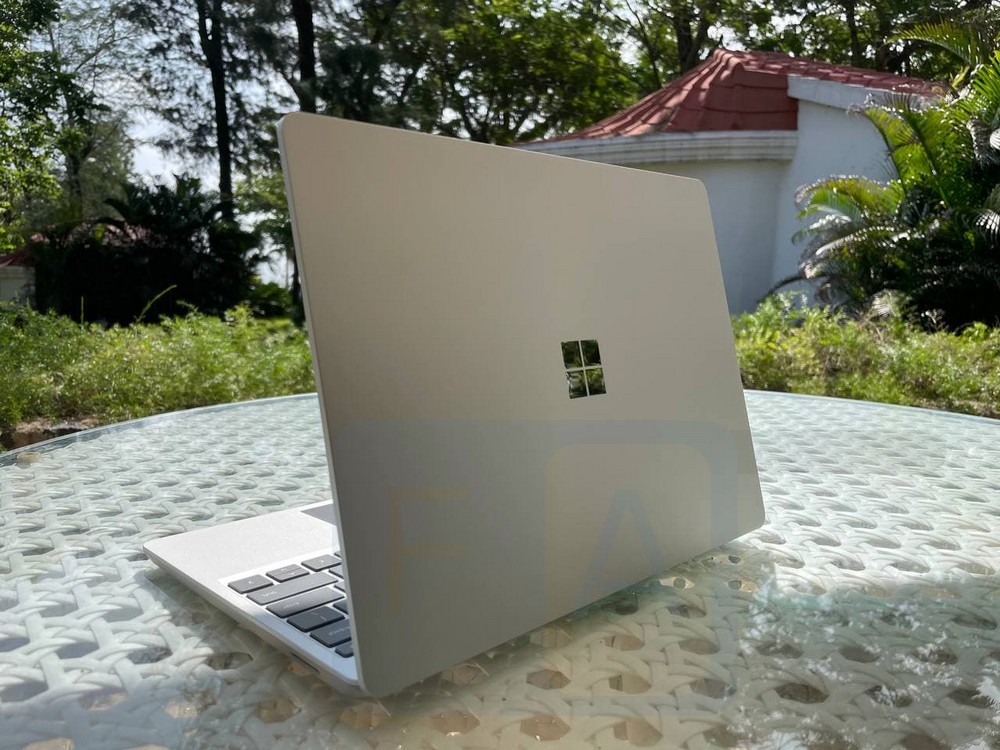 Microsoft has managed to fit a full-size keyboard on to this chassis and within minutes of using the device, you can get familiar with the keyboard and the key travel and feedback feels rightly done. Keyboard backlighting is missing and could have made the device an even better deal. The trackpad is responsive and works as expected for the most part.
The Surface Laptop go weighs just 1100 grams and is easy to carry in one hand.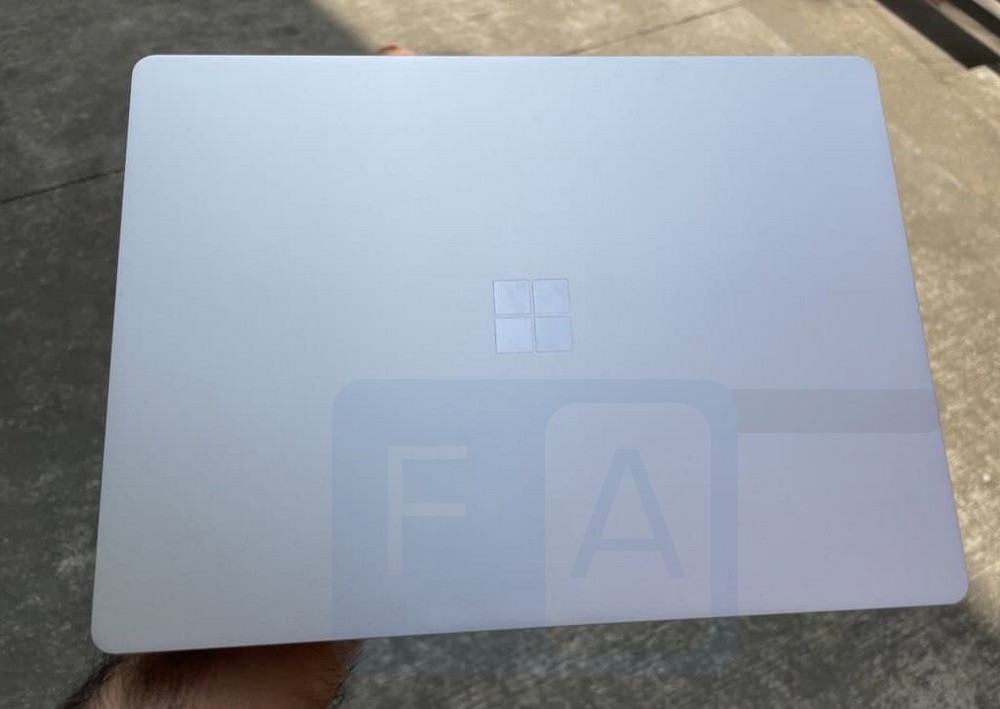 Display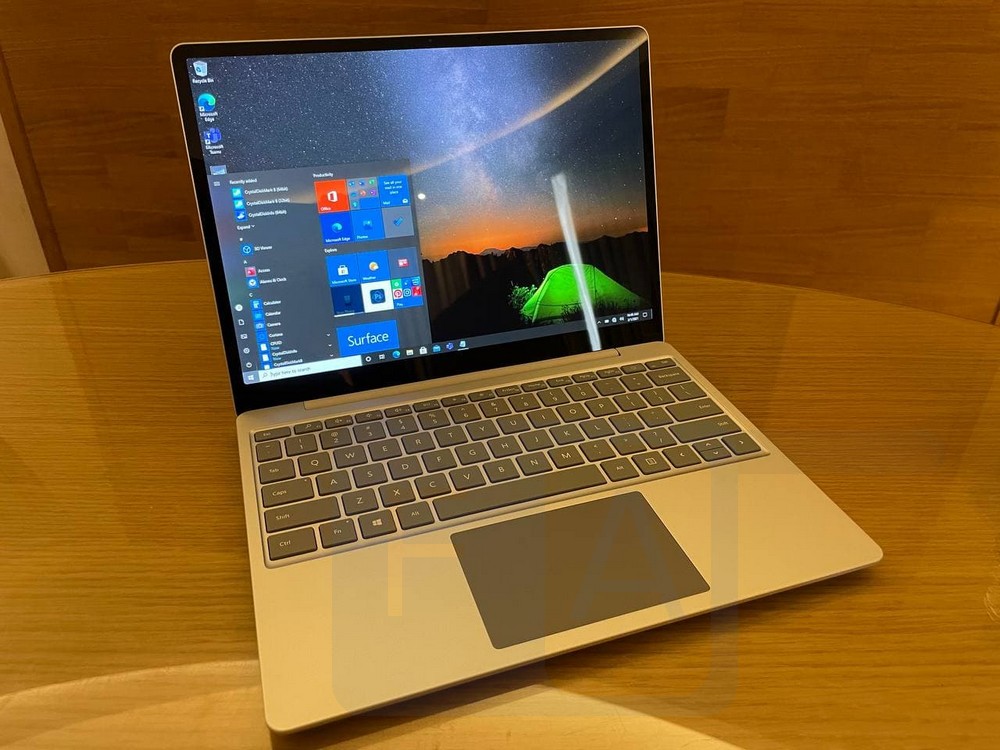 The device features a 12.4 inch PixelSense touchscreen display, and it is pretty good for indoor use or mildly bright outdoor use. The Touch response was decent and many laptops in this segment don't necessarily come with a touch screen and is a nice feature to have. The screen resolution is 1536 x 1024pixels with 148 PPI. Maybe it is just me, but I wish Microsoft also had a 14/15 inch version of Surface Laptop Go as some users might find the 12.4-inch screen a tad small especially over extended periods of use.
As you can see below outdoor screen legibility in a bright environment is a bit weak even at full brightness and I wish the screen was brighter.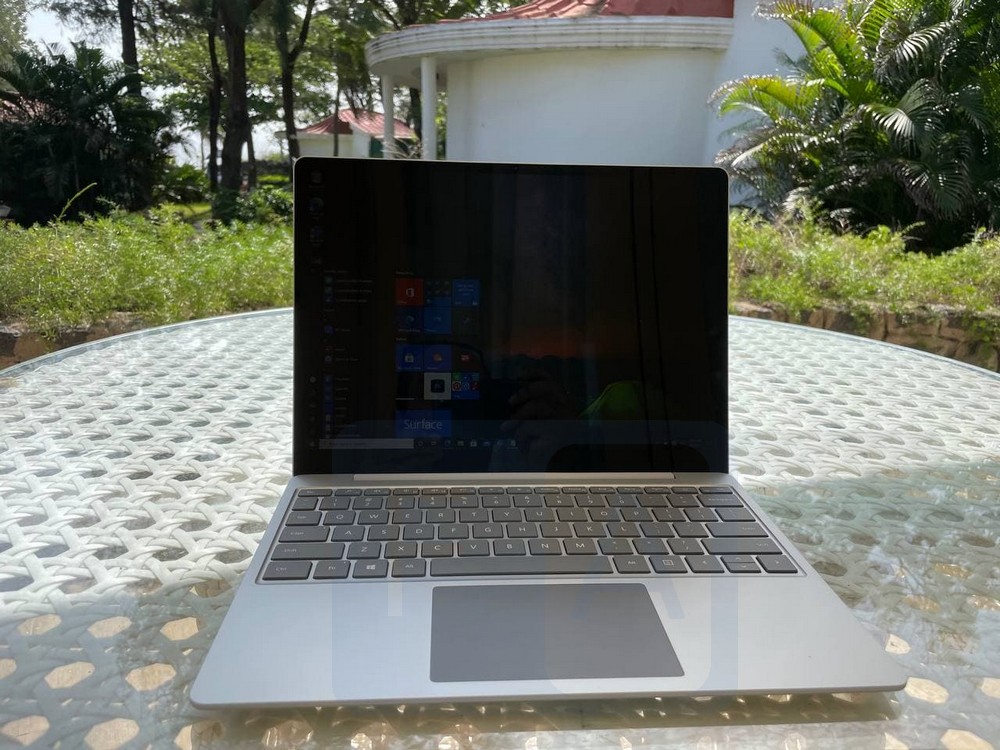 Connectivity / Ports
The device packs a single USB-C port and a USB-A port along with a headphone jack on the left side.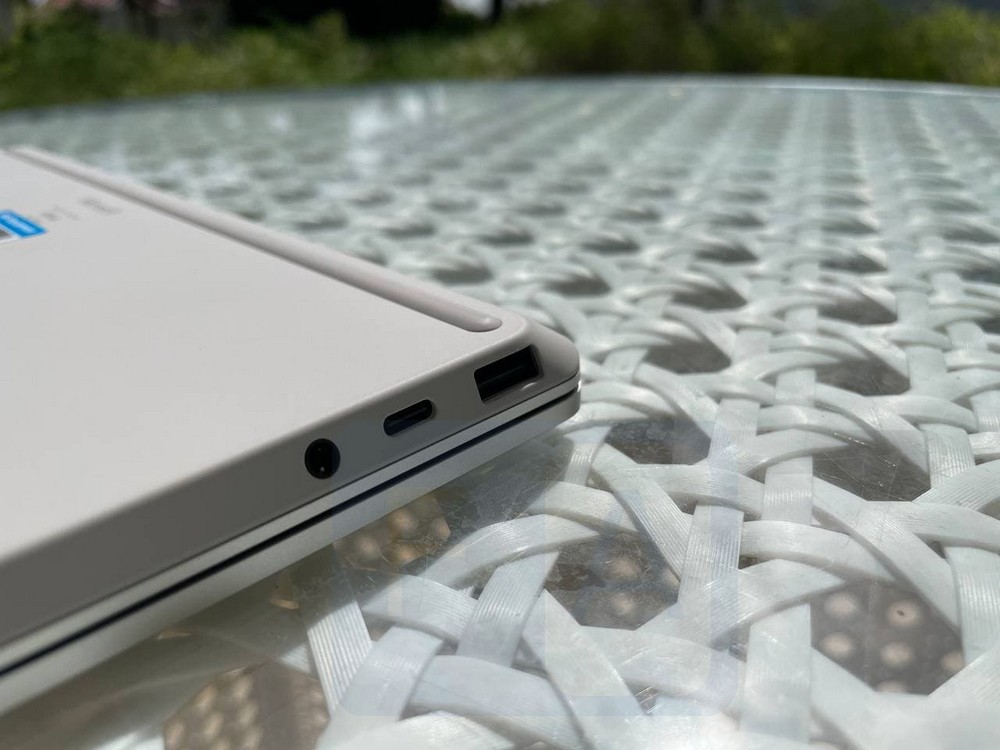 On the right side of the device is the surface charging port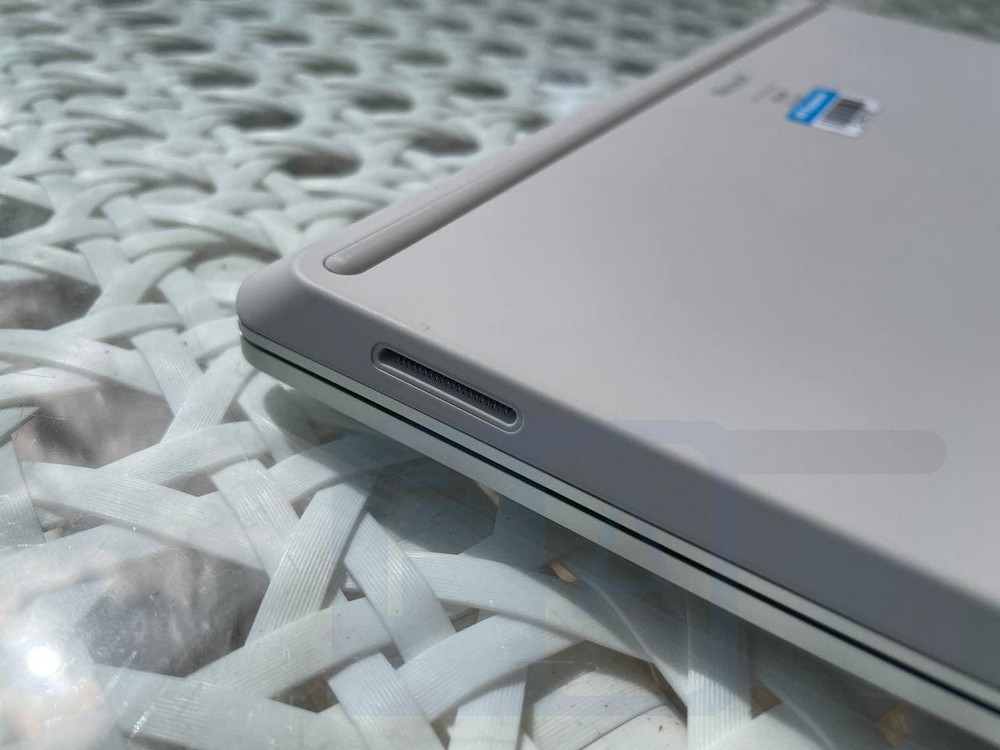 The device supports faster Wi-Fi 6 (802.11 ax) networks along with Bluetooth 5.0 support.
Benchmarks / Real World Performance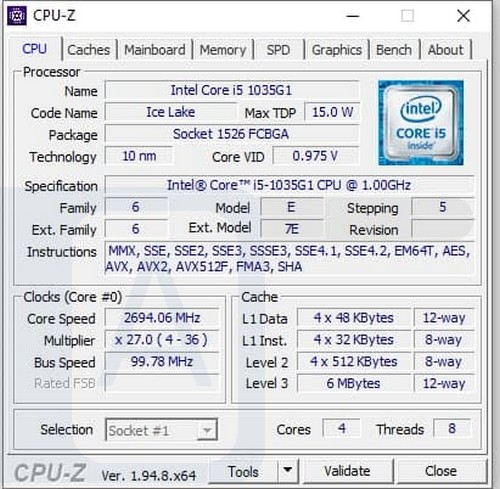 Here are some of the benchmarks we ran on the device
PC Mark 10

Crystal DiskMark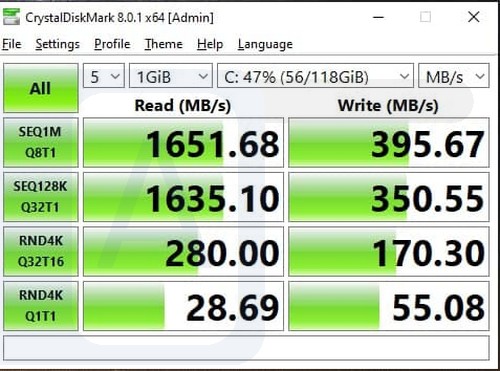 Geekbench
Single-Core – 1112
Multi-Core – 3235
OpenCL -5611
Vulkan – 4631
Apart from benchmarks, we found that the device is great for MS Office, browsing, video calls and other regular tasks. It is not meant for gaming or intensive tasks like video editing. In terms of real world performance, Surface Laptop Go should be fine for most users looking for a no-nonsense laptop for regular day-to-day usage.
Battery Life and Charging
In real world usage, battery life we could get was around 10 hours and PCMark battery benchmark rates it at 9 hours and 55 mins. Microsoft claims around 13 hours of battery life and I think it is achievable with lighter workloads and reducing the screen brightness a bit further.

The device ships with a 39W fast charger, and you can charge the device to 80% in 60 minutes which is impressive. Considering the Surface Laptop Go has a USB-C port, you can charge via USB-C as well provided you have PD-capable charger.
Thermals / Heat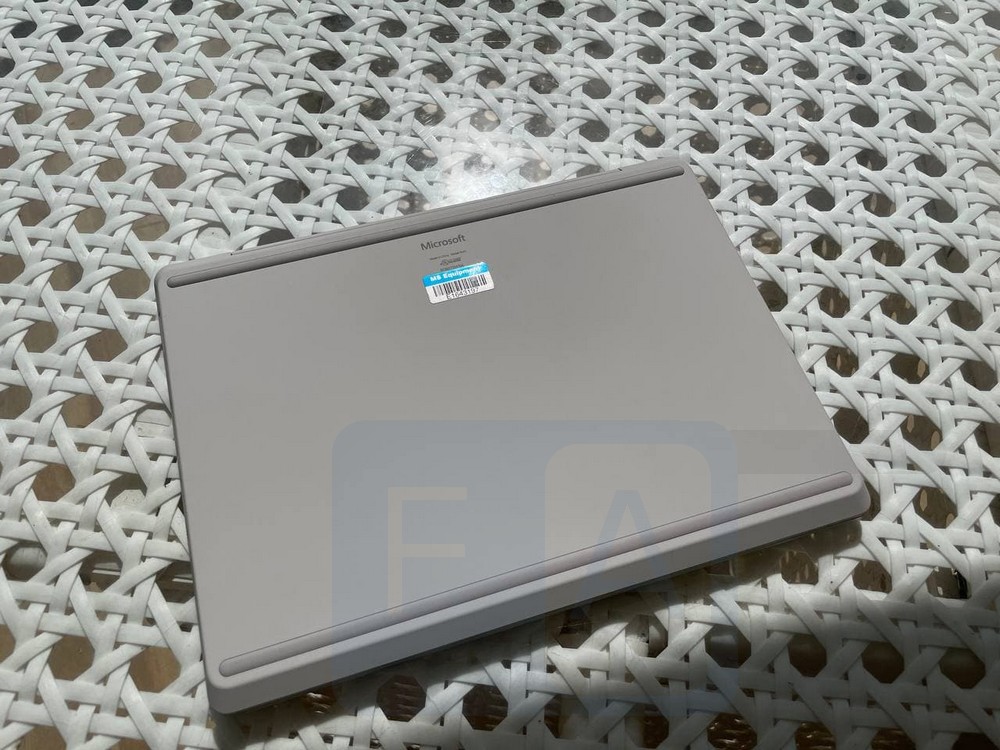 The Surface Laptop Go does not feature a fanless design and during heavy workloads you can certainly hear the fans spinning. But at no point was the surface of the device too hot to the touch.  The maximum temperature was around 46 degrees at the bottom near the center.
Pricing and Availability
The device we reviewed is the i5 version with 8GB of RAM and 128GB of storage and is priced is at INR 71999.
| | | |
| --- | --- | --- |
| Model | MRP (commercial SKUs) | MRP (consumer SKUs) |
| Surface Laptop Go i5/4/64GB | INR 63,499 | – |
| Surface Laptop Go i5/8/128GB | INR 76,199 | INR 71,999 |
| Surface Laptop Go i5/8/256GB | INR 92,999 | INR 91,999 |
| Surface Laptop Go i5/16/256GB | INR 110,999 | – |
Conclusion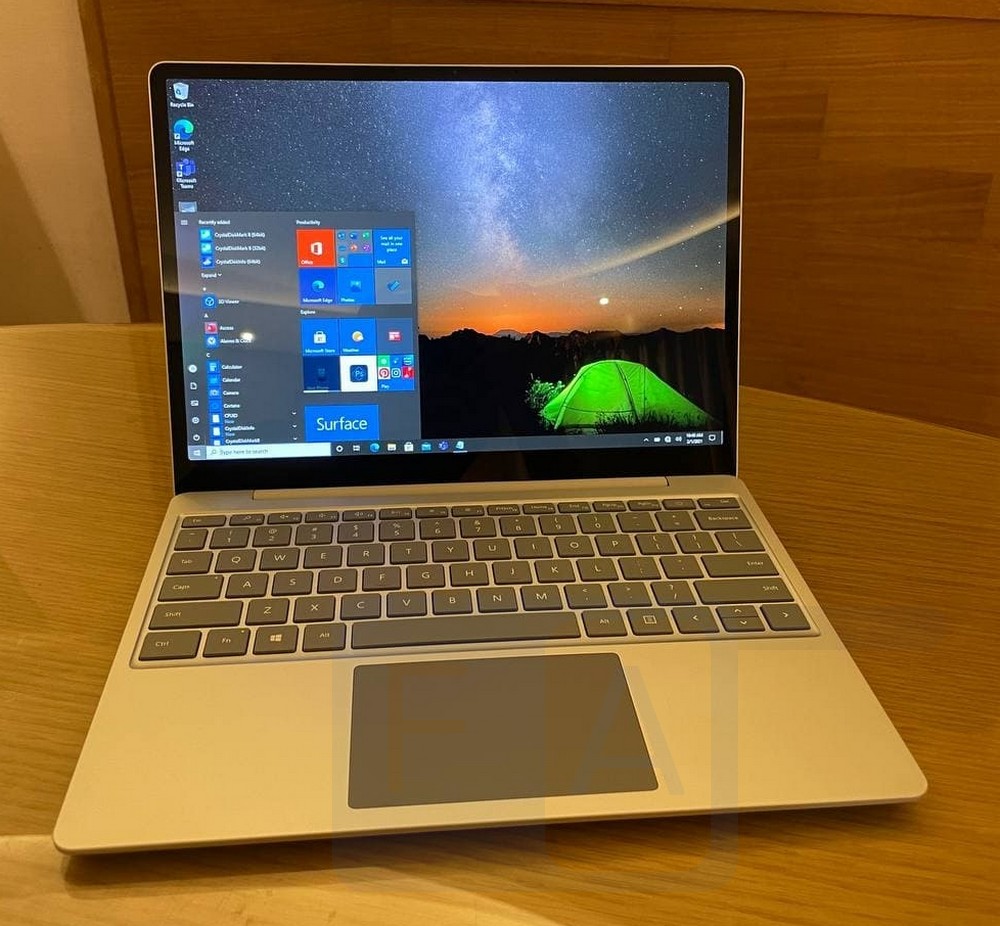 The design, build quality, fast storage, fingerprint reader, keyboard feedback, trackpad are something which I really like about the product. I wish the India pricing was more attractive but even at the current price considering the import duties associated, the Surface Laptop Go is still a very attractive offering.
Microsoft does acknowledge there were some compromises which were made in terms of design to save cost and make this product affordable which is true for several other products in this category. The Surface Laptop Go does offer a good overall package for someone looking for a compact premium Windows laptop.
Pros
Premium build quality and industrial design
Good battery life
Quick charging times and charging via USB-C as well
Fast NVMe storage
Keyboard and trackpad are very good
Good speakers and headphone jack is included
Wi-Fi 6 support
Cons
Outdoor screen legibility could be better
Keyboard backlighting could have been included
Could have included more ports
Pricing could be more attractive