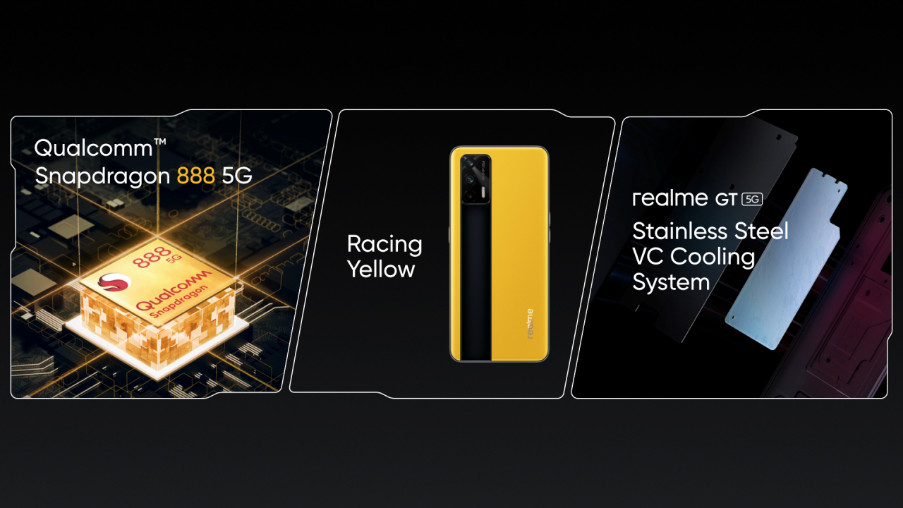 realme already confirmed that the realme GT 5G will be introduced on March 4th, and today it previewed the flagship phone at MWC Shanghai 2021. realme also announced its "Dual-platform Dual-flagship" strategy, once again confirmed Snapdragon 888 5G SoC and more details.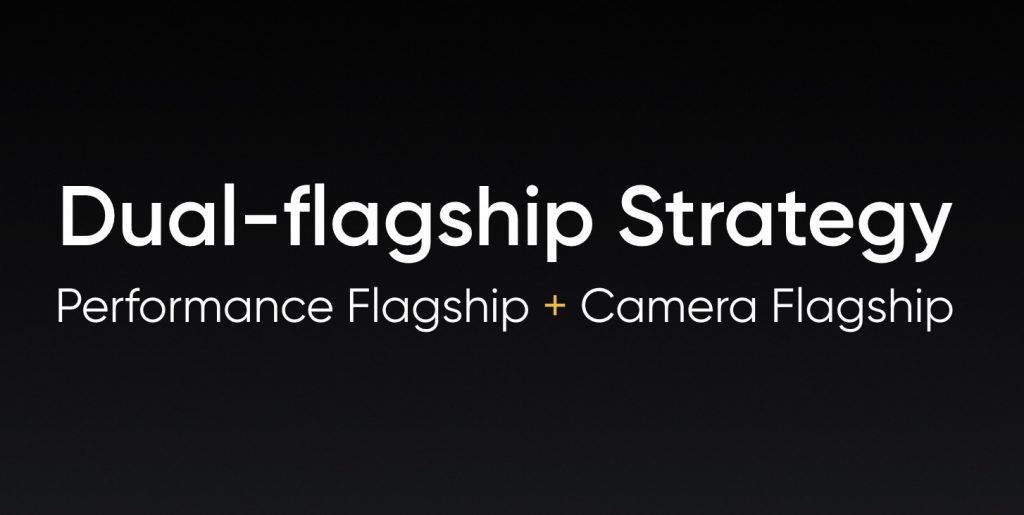 In the mid-to-high-end segment, realme will adopt both Qualcomm Snapdragon 8 series and MediaTek's flagship Dimensity series 5G platform and release two flagship series. One will be focusing on the performance aspect, while the other will have a special focus on the camera technology respectively. The strategy of "Dual-platform Dual-flagship" will also lay out a new journey for realme in the coming days, said the company.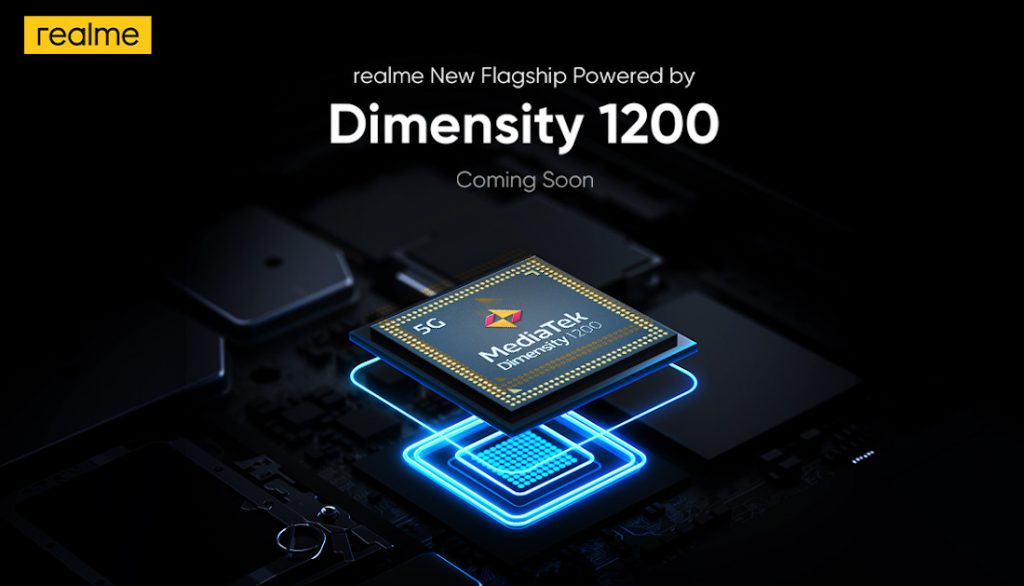 MediaTek recently unveiled Dimensity 1200 and 1100 flagship SoCs, and realme already confirmed Dimensity 1200 powered flagship is coming soon.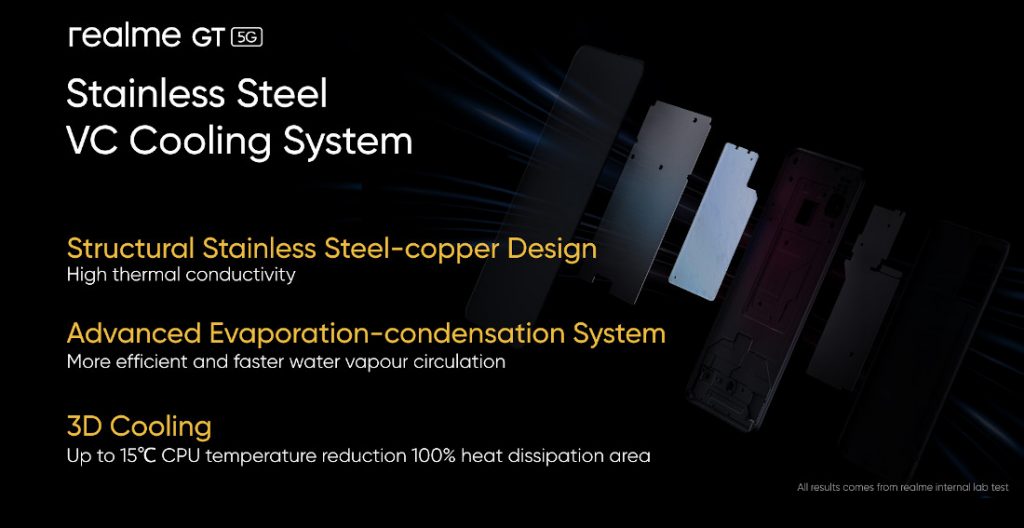 The  phone will feature Stainless Steel VC Cooling System that improves phone's heat dissipation performance by applying stainless steel in the cooling system and optimizing the heat dissipation structure. This will reduce the CPU temperature by up to 15°C with 100% heat dissipation area, said the company.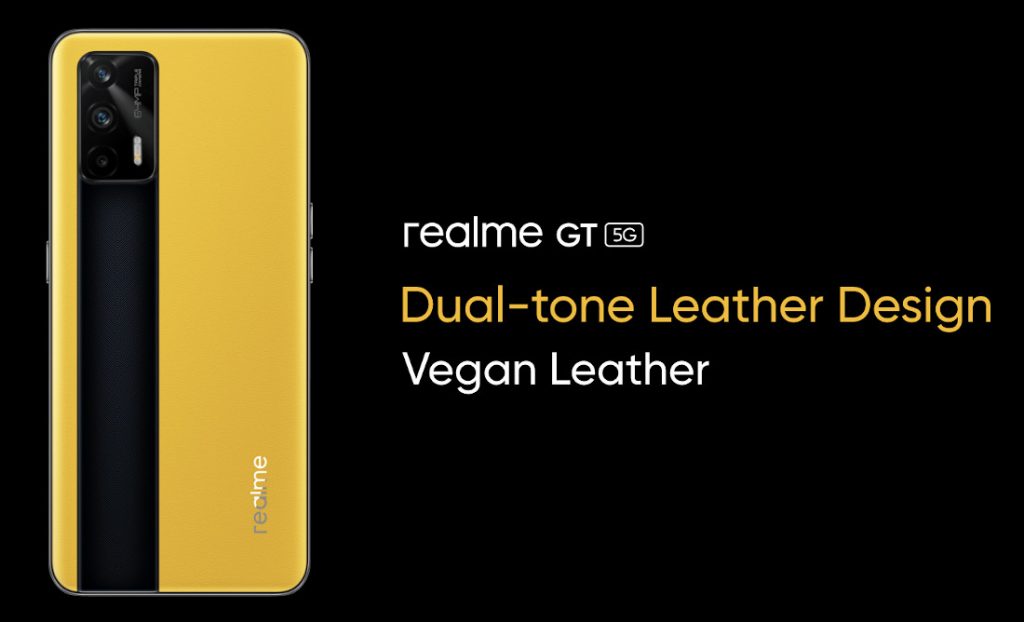 Finally, the company shows Dual-tone Vegan Leather Design that will use two different kinds of material in two different colors to achieve a sense of speed that matches the high performance. To achieve this visual effect, realme said that it has pioneered a one-piece moulding process for the back cover and the inner frame, making the Vegan Leather fit more tightly with the black glossy "racetrack" finish. It will also witness an upgraded 2nd generation of Vegan Leather with a more delicate texture, softer touch feeling, and better color effect.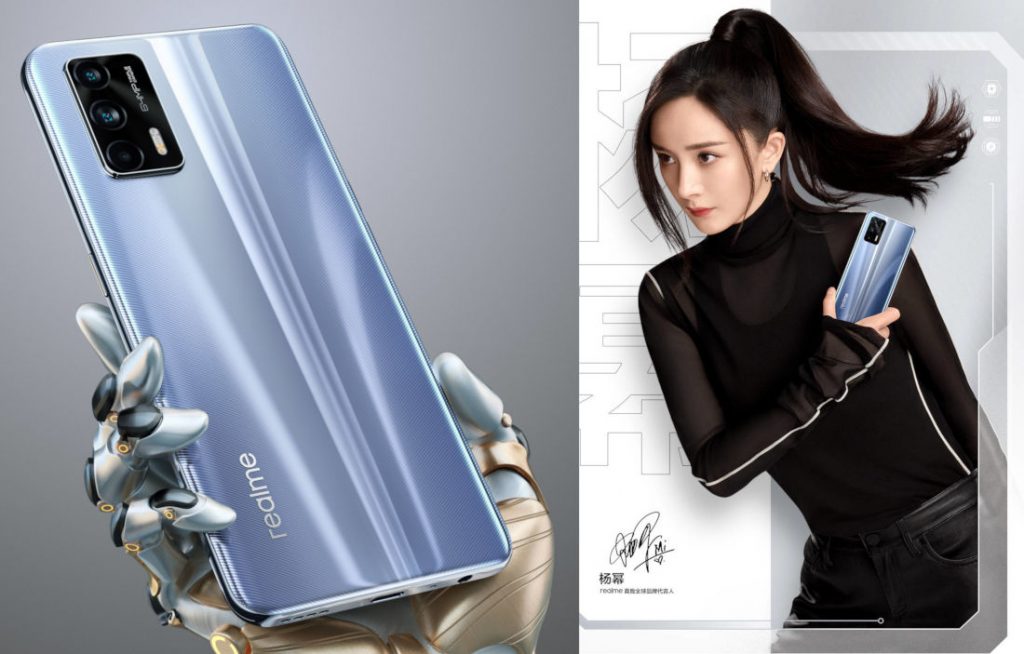 The phone will also come in standard version which it confirmed earlier this week.