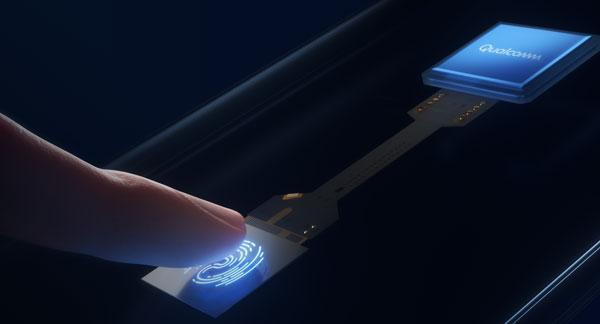 Qualcomm has introduced Qualcomm 3D Sonic Sensor Gen 2 after it introduced Gen 1 for flexible OLED displays back in 2018. The second-generation sensor comes in two new sizes that are 50% faster and 77% larger compared to Gen 1.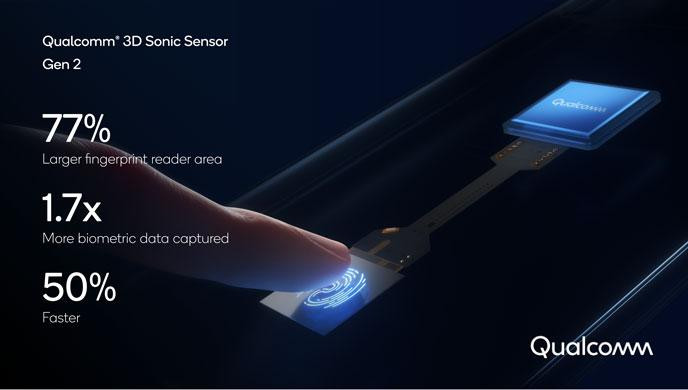 The Qualcomm 3D Sonic Sensor Gen 2 sensor is 8×8 (64mm2), which is 77% larger than Gen 1, compared to Gen 1 which was 4x9mm (surface area 36mm2). The larger sensor with a larger region allows Qualcomm 3D Sonic Sensor to capture 1.7x more biometric data.
This larger sensor combined with faster processing will be 50% faster than Gen 1, so you can unlock your device quicker than ever, said the company.
The Qualcomm 3D Sonic Sensor Gen 2 are expected to debut in mobile devices in early 2021. The Qualcomm 3D Sonic Sensor Gen 1 was introduced in the Galaxy S10 series couple of years back and was used in Galaxy Note 10, Galaxy S20, and Galaxy Note 20 phones, so the Gen 2 could be used in the Samsung Galaxy S21 series that will be introduced on January 14th.