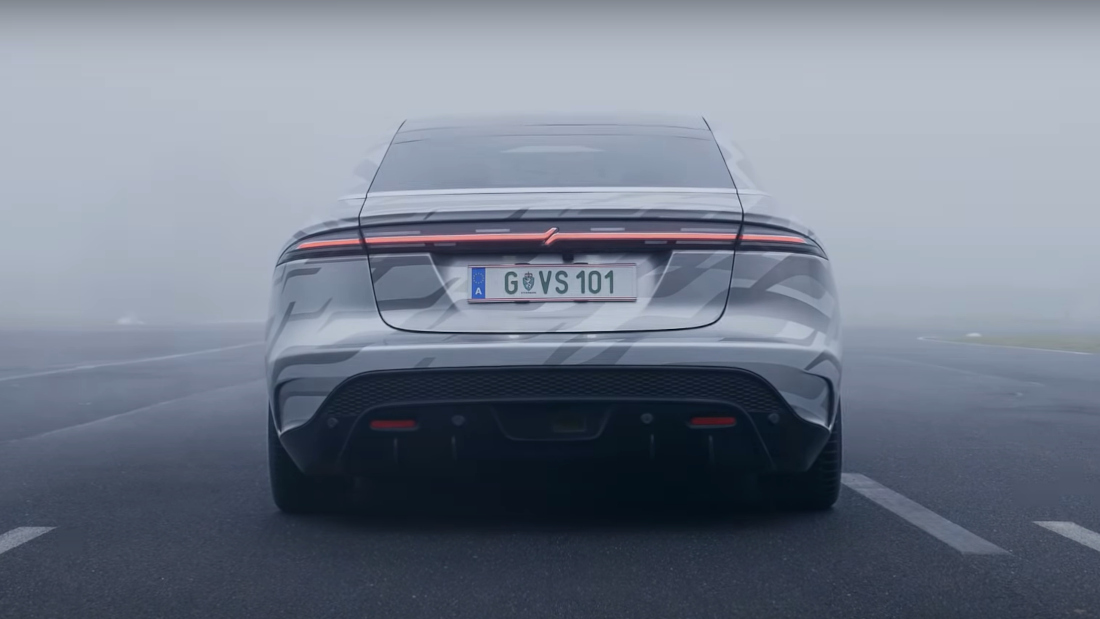 During last year's CES event, Sony unveiled their first ever prototype electric vehicle, called the Vision-S. The company has now announced at its CES 2021 event that the Vision-S has begun testing the vehicle on public roads in Europe.
Sony's goal with the Vision-S was to be able to showcase the many capabilities of their technologies to the automotive industry. While it was a prototype vehicle last year, the company began testing the vehicle on public roads in Austria last month, posting a video about the process on YouTube. Not much information was revealed however, except that they are currently working on optimizing the safety of the vehicle.
At a trade show, Sony revealed that the vehicle features two 200kW engines, and it will be able to accelerate from 0-62mph (100kmph) in about 4.8 seconds. The car will also have Level-2 autonomous driving capabilities, and we expect Sony to improve upon that over the coming years.