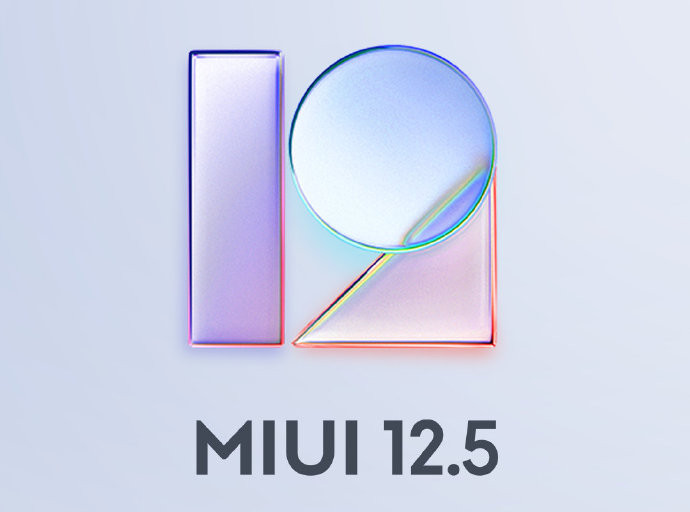 At the Mi 11 series launch event Xiaomi also introduced the MIUI 12.5, the next update after the MIUI 12 was introduced back in April this year.  MIUI 12.5 is faster and more economical, says Xiaomi. System UI is rewritten, so the memory usage is reduced by 20% and the background memory usage is less by an average of 35%, and the system application power consumption decreased by an average of 25%, adds Xiaomi.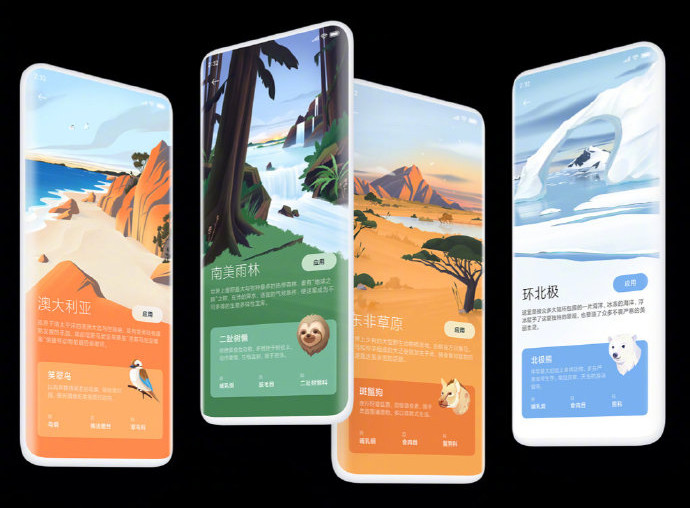 MIUI AI motion algorithm motion is upgraded, and the rendering power is 20 times compared to MIUI. It also brings innovative dynamic visualization design and the new super wallpaper snow mountain is from the main peak of Siguniang Mountain in Sichuan that offers real-time rendering of the light and shadow and cloud changes for 24 hours. Other locations for Super Wallpaper Earth include Shipwreck Bay in Greece and Blade's Edge Mountain in Italy.
MIUI 12.5 also perfects the natural touch feedback with fine vibration. It brings privacy protection to clipboard that shows which application reads clipboard contents and has recording access.  MIUI 12.5 enables the sandbox mechanism and isolates albums independently. Other privacy feature include, improved browser privacy protection capabilities, Xiaomi App Store privacy protection and more.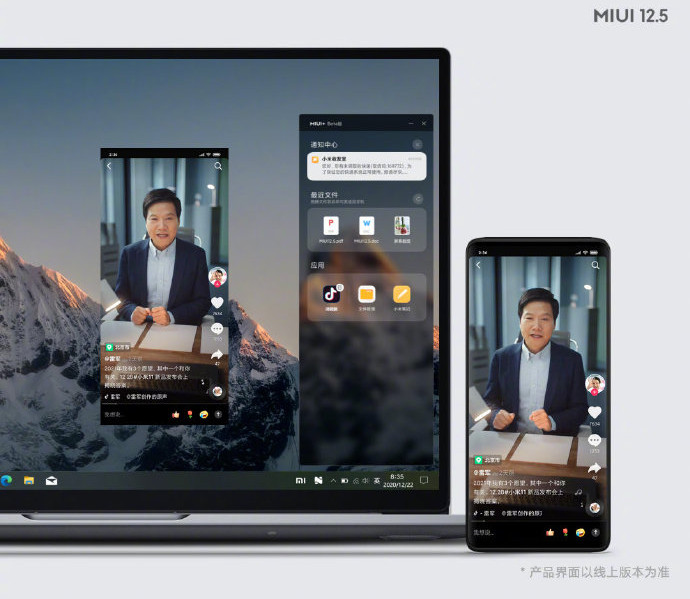 It also brings collaboration between mobile phones and laptops so that you can view mobile notifications on your computer, copy text on your mobile phone and paste it directly on your computer, open screenshots of your mobile phone directly on your computer, and open web pages on your mobile phone on your computer​​​​.
MIUI 12.5 adds natural notification sound, co-created with global sound artists. It includes four major habitats of South American rainforest, Australia, East African grassland, and the Arctic Circle. There are more than 120 sounds of global creatures for you to mix and match, says Xiaomi. It adds new system sound effects derived from natural elements, stereo surround sound field, all sounds are designed for dual speakers.
MIUI 12.5 should be available for all devices that is running MIUI 12, but the features might vary. Internal beta update is already rolling out in China.
List of devices that will get MIUI 12.5 internal beta from December 28, and public beta in batches from mid-January 2021.
Mi 10 Ultra
Mi 10 Pro
Mi 10
Redmi Note 9
Redmi K30
Redmi K30 Pro
Redmi K30 Ultra
Redmi K30 5G
Redmi K30S Extreme Edition
Redmi K30i 5G
Mi 10 Lite
Redmi 10X
Redmi 10X Pro
Xiaomi CC9 Pro
Xiaomi CC9e
Mi 9 SE
Mi 9
Redmi K20
Redmi K20 Pro
Redmi Note 7
Redmi Note 7 Pro
MIUI 12.5 stable update will be released for these devices at the end of April 2021
Mi 11
Mi 10 Ultra
Mi 10 Pro
Mi 10
Xiaomi will announce other set of devices and the time frame in the future. The list is only for China, and the global roll-out and the device list will be announced later.