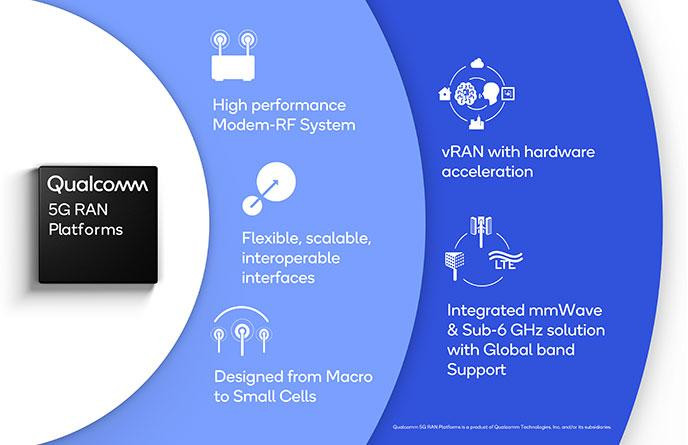 Qualcomm just announced its full portfolio of 5G infrastructure semiconductor platforms designed for broad deployment scenarios, ranging from macro base stations with massive MIMO to micro base stations with compact designs, to accelerate the cellular ecosystem transition toward virtualized and interoperable radio access networks (RAN) – a trend driven by 5G. It introduced three new 5G RAN platforms: Qualcomm Radio Unit Platform, Qualcomm Distributed Unit Platform, and Qualcomm Distributed Radio Unit Platform.
These new platforms are the world's first-announced solutions purposely-designed from the ground up to support leading mobile operators in the deployment of a new generation of converged, open and virtualized RAN (vRAN) networks. These platforms are designed to enable infrastructure OEMs to transform public and private wireless networks into a platform for innovation and deliver on the full potential of 5G.
Qualcomm and Reliance Jio achieve over 1Gbps speed in trials 
Qualcomm Technologies and Jio also announced that they achieved over a 1 Gbps milestone on the Reliance Jio 5G NR software, leveraging the Qualcomm 5G RAN Platforms. This achievement not only supports Jio's 5G credentials but also signifies the entry of Jio and India into the Gigabit 5G NR product portfolio. With disaggregated and virtualized 5GNR solutions, Reliance Jio is advancing the ecosystem of carrier-grade software-based RAN solutions that are designed to enable 5G services and experiences for all of India and beyond.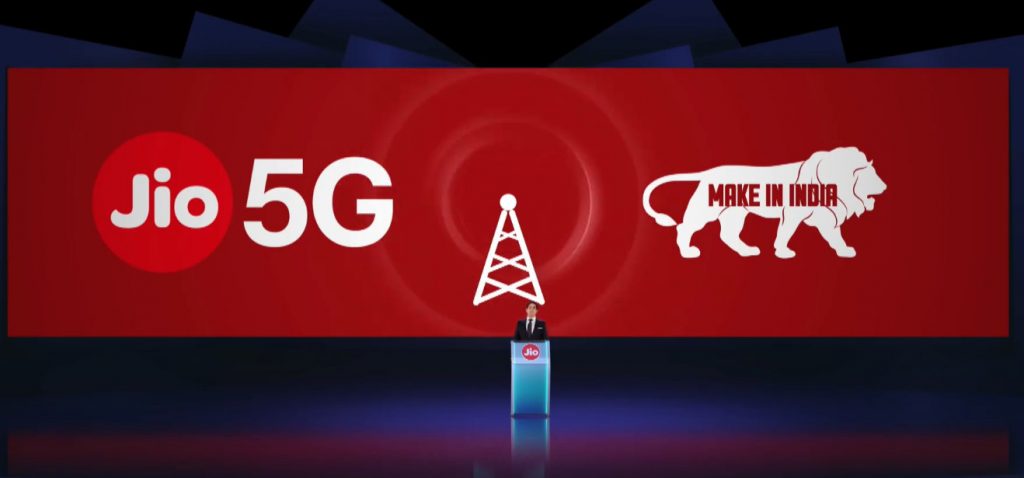 Back in July Jio's Chairman Mukesh Ambani at the annual AGM said that the company has designed and developed a complete 5G solution from scratch using 100% home-grown technologies and solution. He added that it will be ready for trials as soon as 5G spectrum is available and can be ready for field deployment next year.
Mathew Oommen, president, Reliance Jio Infocomm, said:
We are excited about working with Qualcomm Technologies in developing new generation cloud native 5G RAN technology that is truly open and software defined. The development of secure RAN solutions with Qualcomm Technologies combined with Jio Platforms and scale provides the ideal combination for local manufacturing and for accelerating the realization of Atmanirbhar Bharat for an inclusive 5G nation.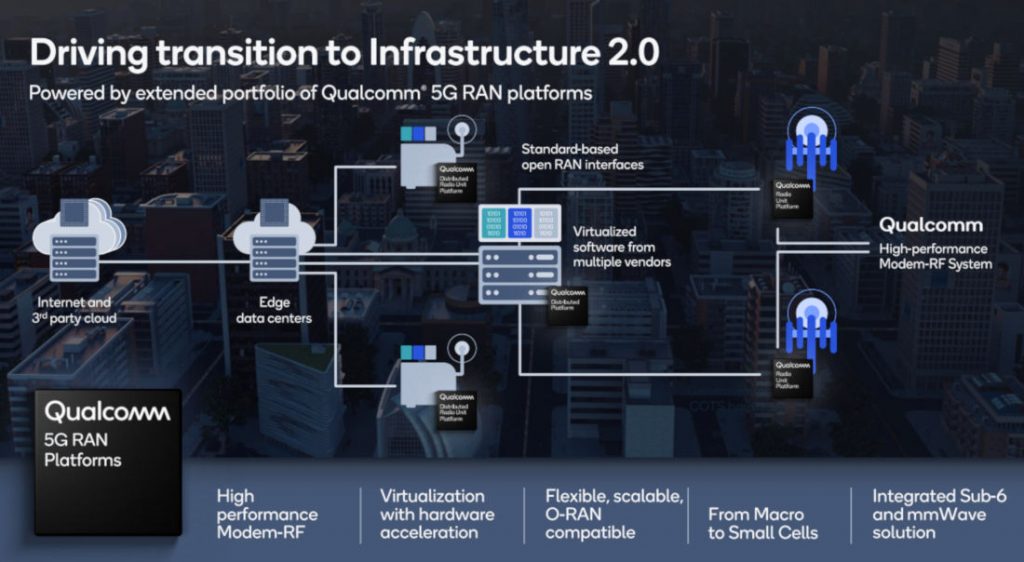 Key highlights of the Qualcomm 5G RAN Platforms portfolio:
From Macro to Small Cells: The solutions offer scalable support for a wide range of infrastructure categories ranging from macro base stations with massive MIMO to small cells.
High performance Modem-RF: Designed for superior radio performance including high-power, high capacity operation, the Qualcomm 5G RAN Platforms feature a comprehensive 5G Modem-RF System including baseband, transceiver, front-end and antenna panels.
Enabling high performance virtualized products with integrated hardware acceleration: Flexible vRAN architecture with hardware accelerators for modem and fronthaul processing designed to enable high throughput low latency network processing for superior power-efficiency and compact equipment designs.
Flexible, scalable, interoperable interfaces: Support for all key 5G functional split options between Distributed Unit (DU) and Radio Unit (RU), to allow for the disaggregation of the RAN into standards-based and interoperable modular components.
Integrated Sub-6 and mmWave solution: Natively integrated Sub-6 GHz and mmWave concurrent baseband support in the Distributed Unit along with global support for 5G sub-6 GHz, mmWave and 4G bands in the Radio Unit.
Qualcomm said that it is working with top-tier mobile operators including AT&T, BT/EE, Deutsche Telekom, KDDI CORPORATION, KT, LG Uplus, NTT DOCOMO, Rakuten Mobile, Reliance Jio, SK Telecom, Softbank, TIM, Telefónica, Verizon and Vodafone. Engineering samples of the new Qualcomm 5G RAN Platforms are expected to be delivered by the first half of 2022 for select network vendor customers.