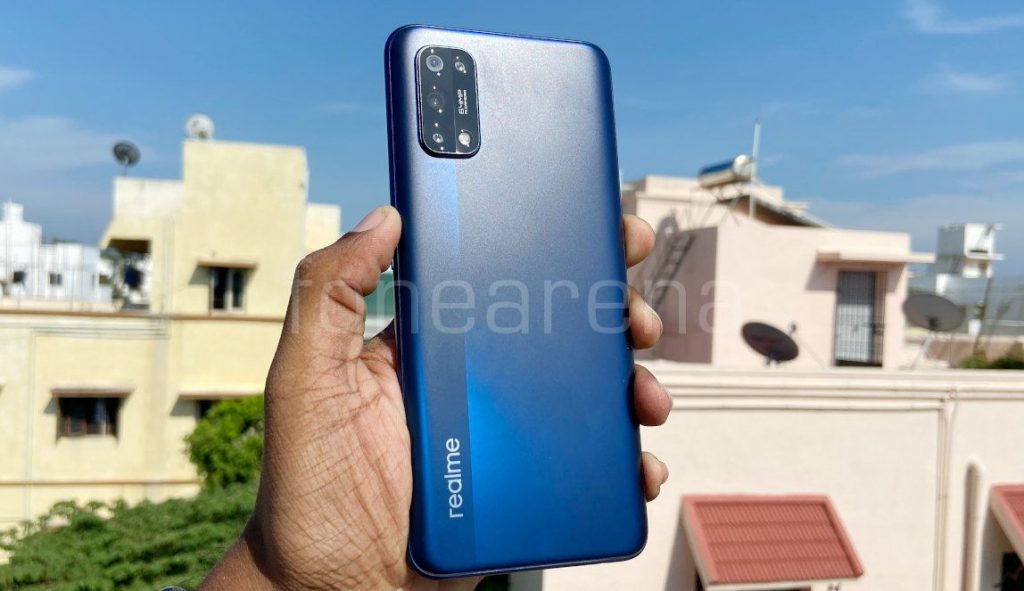 realme launched realme 7 Pro last week in India running Android 10 based realme UI 1.0. realme has already announced realme UI 2.0 Early Access program for the smartphone.
Android 11 based realme UI 2.0 comes with new features such as System Cloner, Quick Return Bubble, Enhanced Dark Mode, New App Drawer, Third-party Icon Support, Redesigned Notification Panel, Revamped Always-On display, Improved Game Space, and more. Check out this post to know about Android 11 based realme UI 2.0 features in detail.
realme doesn't follow a fixed update frequency but the company rolls out updates frequently. This post will help our readers in keeping track of realme UI updates for realme 7 Pro (RMX2170). Also, check out our realme 7 Pro content,
Note that realme follows staged rollout and the updates are randomly pushed to a limited number of users and a broader rollout usually takes a few days after the company makes sure there are no critical bugs.
realme UI updates rolled out for realme 7 Pro so far,
[Dec 30, 2020]: realme has started rolling RMX2170_11_A.25 with December Android security patch.  The update brings an update to the Game Space and optimizes front camera clarity. [Download Link]

Security
● Android security patch: December, 2020

Camera
● Optimized the clarity of the front camera

System
● Updated Game Space
● Fixed the issue that importing contacts via Bluetooth sharing fails in some scenarios
● Fixed the issue that the volume cannot be adjusted when connected to a Bluetooth headset in some scenarios

[Dec 27, 2020]: realme has started rolling out another update for the users who have opted for Android 11 based realme UI 2.0 Early Access program. The update comes as RMX2170_11_C.12 and OTA weighs 616MBs in size.
[Dec 10, 2020]: realme has started rolling out a new update for those who have opted for Android 11 based realme UI 2.0 Early Access program. The update comes as RMX2170_11_C.10 and weighs 3.57GBs in size.
[Nov 30, 2020]: realme has started rolling RMX2170_11_A.23 with November Android security patch. The update weighs 295MBs in size, and fixes flickering screen issue along with the issue that caused image distortion during video recording. [Download Link]

Security
● Updated Android security patch: Nov, 2020

Camera
● Fixed the probabilistic issue of the sound not synchronized with the video recorded by front camera
● Optimized probabilistic issue of camera image distortion of video recording

System
● Fixed the issue of flickering screen in some scenarios
● Fixed some known issues of system stability

[Nov 28, 2020]: realme has started rolling out RMX2170_11_C.09 update to the users who have opted for Android 11 based realme UI 2.0 Early Access program. The OTA weighs around 3.57GBs in size. You can head over to this post to check out Android 11 based realme UI 2.0 features in details.
[Nov 28, 2020]: realme has announced Android 11 based realme UI 2.0 Early Access program for realme 7 Pro users in India. Users can follow the procedure shown in the following image to apply for it.

[Nov 26, 2020]: realme has started rolling out RMX2170_11_A.21 with October Android security patch. The update weighs 217MB in size, and brings optimized image clarity for the Night mode. The update also brings optimized dynamic range for the front camera in HDR mode. realme has also fixed the image noise in handheld shooting conditions, along with recording issue while setting up the default audio recorder. [Download Link]

Camera
● Optimized the image clarity of the Night mode
● Optimized the image clarity and dynamic range of the front camera in HDR mode
● Fixed the image noise in handheld shooting conditions

System
● Fixed the recording issue while setting up the default audio recorder

[Nov 22, 2020]: realme has announced Android 11 based realme UI 2.0 Alpha Squad program for realme 7 Pro users in India. The program will have a duration of 2 months, and 50 users will be selected for the program. Users can head over to this link, and apply for the program.
[Nov 4, 2020]: realme has started rolling out RMX2170_11_A.19 update with October Android security patch. The update weighs 230MB in size, and brings optimizations along with bug fixes. [Download Link]

Camera
● Optimized the color effect of photos taken with the rear camera
● Optimized the color shift issue of the front camera

System
● Fixed some known issues and improved system stability.

[Oct 19, 2020]: realme has started rolling out RMX2170_11_A.17 update with October Android security patch. The update weighs 321MB in size, and brings camera optimizations along with other optimizations and bug fixes.

Security
● Updated Android security patch: October, 2020

Camera
● Optimized the overexposure of the front camera
● Optimized the color shifts of the rear camera
● Optimized the dynamic range of the rear camera in 64M mode

System
● Optimized the minimum brightness when playing videos
● Fixed the probabilistic issue that the screen dims after fingerprint unlock in outdoor scenarios
● Fixed the probabilistic issue of unable to fast charge in some scenarios

[Sep 23, 2020]: realme has started rolling out RMX2170_11_A.15 update with September Android security patch. The update weighs just 240MB in size. [Download Link]

Camera
● Optimized the front camera effect of portrait mode when against the light

System
● Fixed the issue that Dual-Mode Audio does not support USB Headset

[Sep 21, 2020]: realme 7 Pro will be upgraded to Android 11 based realme UI 2.0 in Nov 2020, confirms realme.
[Sep 7, 2020]: realme, ahead of the first sale of the device later this week, has started rolling out RMX2170_11_A.11 update with September Android security patch. The update optimizes the clarity of the camera when using third-party apps, preview fluency of the Portrait mode when using the rear camera, clarity of the HDR when using the front camera, and the clarity of HDR in Night mode.  The update also addresses the invalid touch control issues and the Mute-Bell-Vibrate icon state. [Download Link]

Security
● Android Security Patch: September, 2020

System
● Optimized the invalid touch control issue under some scenarios
● Optimized 'Mute-Bell-Vibrate' icon state
● Optimized the clarity of the camera when using third-party apps

Camera
● Optimized the preview fluency of the Portrait mode when using the rear camera
● Optimized the clarity of the HDR when using the front camera
● Optimized the clarity of the HDR in Night mode
● Fixed the probalistic color caste issue in Ultra Macro camera

Charging
●Fixed thep robalistic power display issue while charging in low power