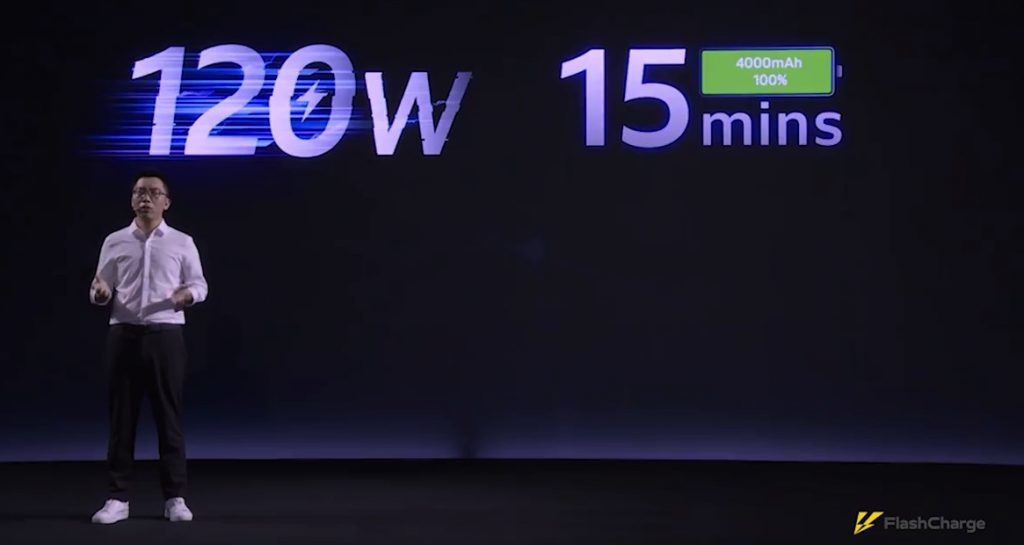 Vivo's iQOO brand today announced its 120W ultra-fast flash charging technology, a year after Vivo introduced a similar 120w fast charging technology. This uses dual charging chips similar to its other fast charging such as 44W fast charging that is used in iQOO Z1 5G.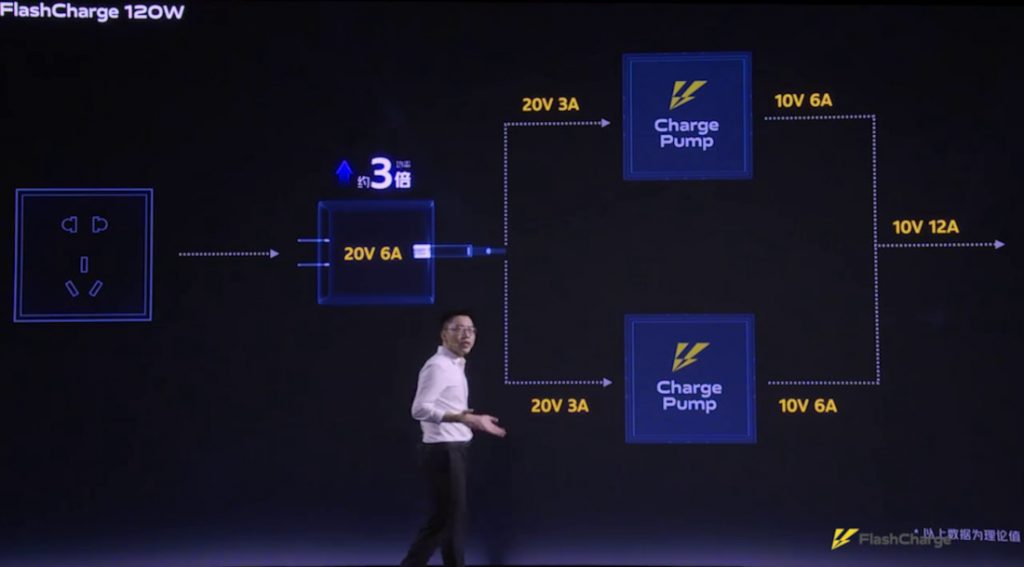 It takes in 120W (20V-6A) input and splits them into two 60W (20V-3A) for dual chips, which is then converted into two 10V-6A (60W) current to reduce the heating which is passed through custom batteries (MPW array pole structure) and charging chips to achieve 120W charging power, which the company says has conversion rate of 98.5%.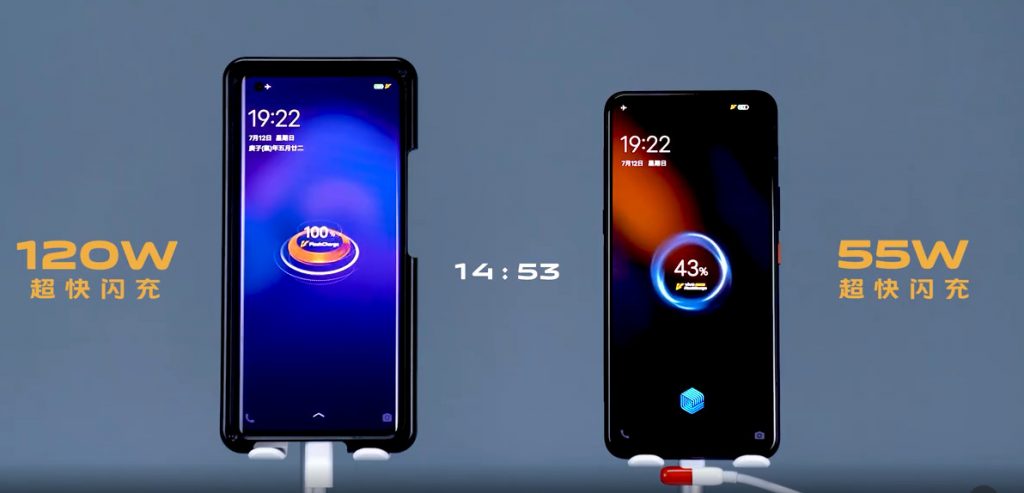 The charger also supports Intelligent temperature control that reduces heat generation. The smartphone with 120W ultra-flash charging will be the first to feature 6C cell array-type structure design. It can charge a phone with 4000mAh battery from 0 to 50% in 5 minutes and charge to 100% in 15 minutes. During the same time iQOO 3 that uses 55W FlashCharge tech charged only 43%.
On the smartphone iQOO has increased graphite heat dissipation film, improved superconducting VC liquid cooling heat dissipation system, high thermal conductivity gel and other heat dissipation methods to ensure that 120W fast charging reduces heat and improves stability.
iQOO said that the first smartphone with its 120W ultra-fast flash charging is expected in August.