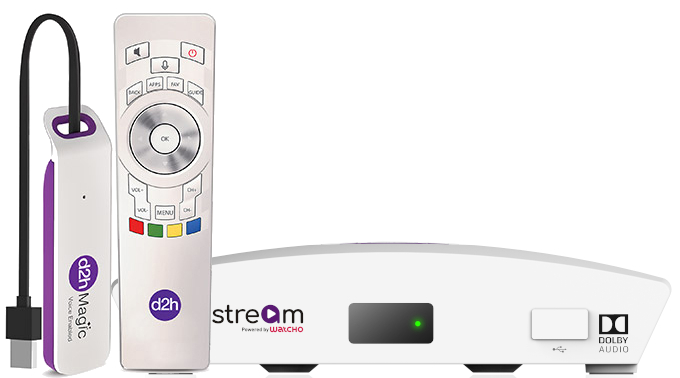 DishTV, a satellite direct-to-home (DTH) Company is launching two new products in India as part of their 'Connected Devices' namely: the d2h stream Hybrid HD Set-Top Box and d2h Magic (Voice enabled) streaming stick.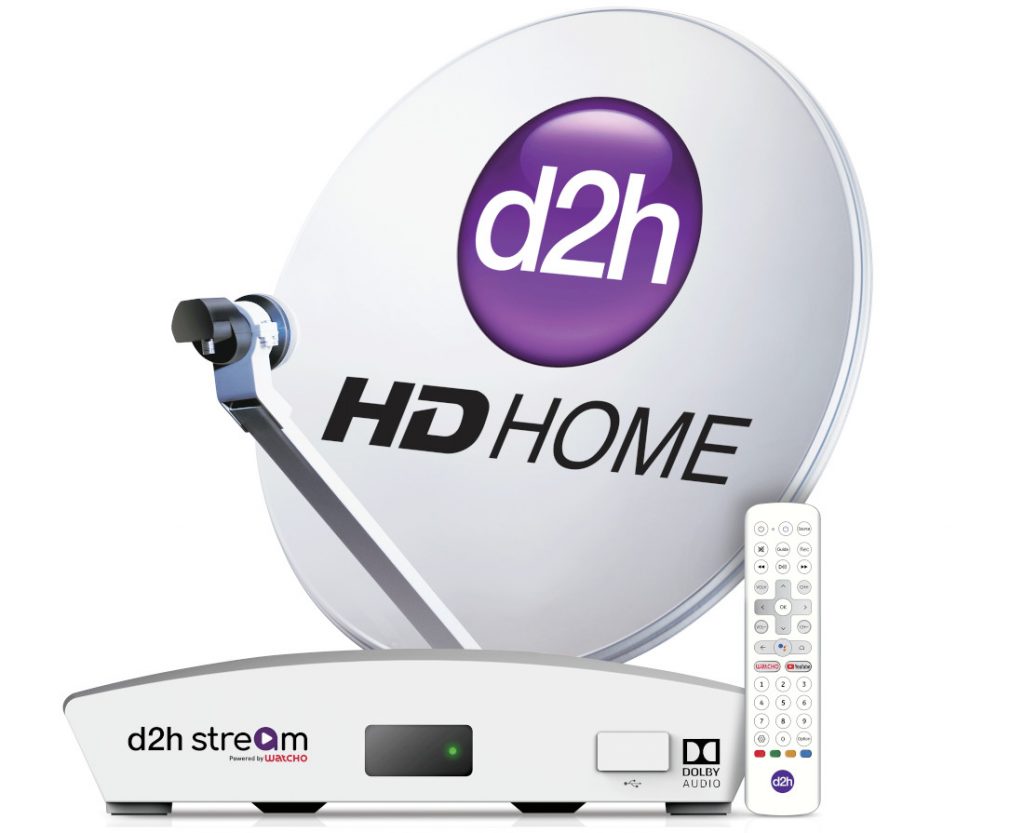 The d2h stream is an Android TV 9.0 based HD Set-Top Box that can provide a smartTV experience with any TV. It comes with built-in Google Assistant, Chromecast, Dolby audio and all popular OTT platforms like Watcho, Amazon Prime Video, Zee5, Voot, ALTBalaji, YouTube and more. Included with the d2h Stream is an Alexa built in Remote that can be used to operate and control the device with simple voice commands.
DishTV had earlier launched the d2h Magic in August 2019. Now, they have launched an upgraded version that is Alexa voice enabled via an included remote control. It is designed to convert your existing DishTV STB into a smart hub that can access content, get the latest new, set reminders for their favourite programs and more.
The d2h Stream is available at a price of Rs. 3999 for new subscribers & Rs. 2499 for existing subscribers. The d2h Magic (voice enabled) is available at a price of Rs. 1199 for those customers who have the HDRF (v7000 series) STB only.
Commenting on the launch of these products, Anil Dua, Executive Director & Group CEO, Dish TV India Limited said:
Our d2h brand has had a 10 year long history of bringing innovation to this country. It brought India's first 4k set top box and the first ever RF remote to name just two. In keeping with this tradition, we are launching today two devices d2h stream Android Box and d2h Magic stick (voice enabled). These latest convergence technology offerings aim to make our d2h brand the preferred option in every home with an internet connection.