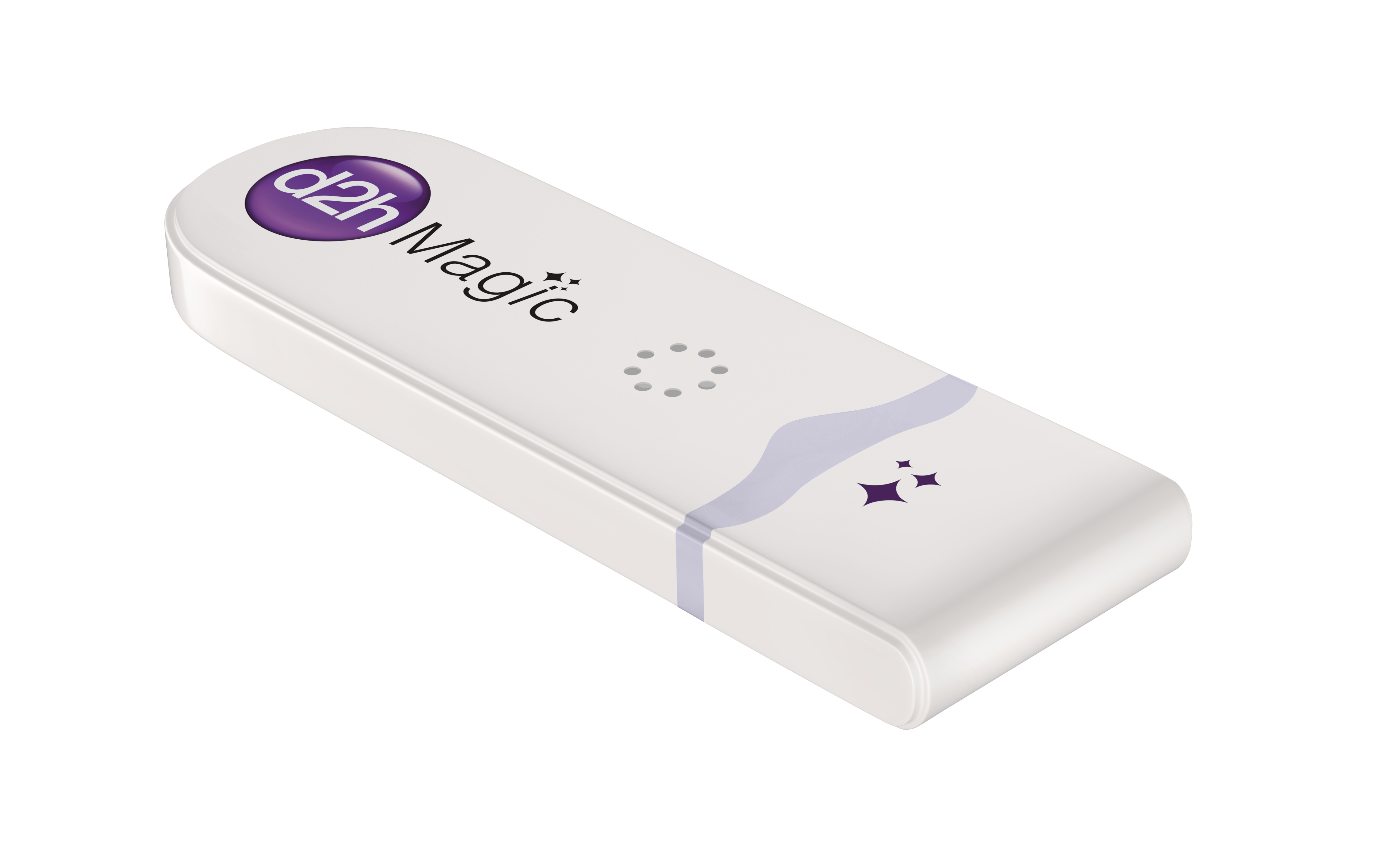 Streaming services are becoming popular in India and so are streaming devices. We have seen brands like Airtel, Tata Sky, ACT Fibernet, Hathway etc offering streaming devices to its customers. Similarly, Dish TV has also now launched its new streaming device-'d2h Magic' for D2h customers that is similar to DishSMRT Stick available for Dish TV users.
d2h Magic streaming allows users to access digital video streaming and OTT apps on their existing d2h set-top box. The content will be available from streaming services like Sony LIV, ZEE5, Watcho, ALTBalaji and Hungama Play in English, Hindi and Regional languages. Users will also get to watch catch-up TV shows, original web-series and video content across popular digital platforms.
Live TV channels can also be accessed alongside streaming content. It also comes with an RF remote that allows users to control their TV, set-top-box and the streaming device. The streaming device has to be plugged into the set-top box's USB port and it needs to be connected to a Wi-Fi network or mobile hotspot.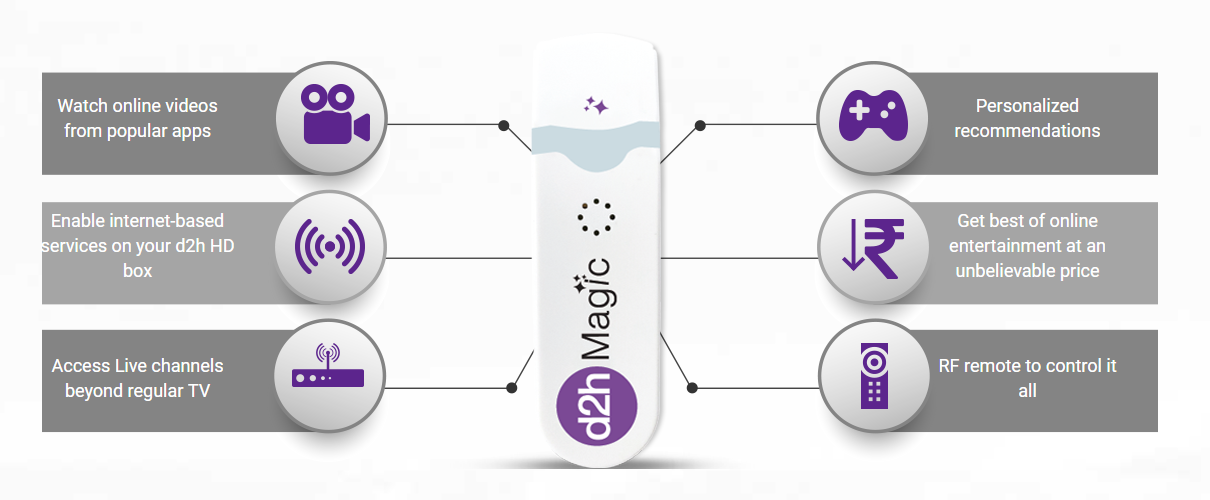 d2h Magic is priced at an introductory price of Rs. 399 for d2h users and as a part of the launch offer, first three months subscription will be free and later users have to pay Rs. 25 plus taxes per month to continue using the services.
d2h customers can buy the streaming device from d2h's official website or can call 1800 1370 111 to get further details.
Commenting on the launch of this new device,  Anil Dua, Executive Director and Group Chief Executive Officer, Dish TV India Limited, said:
We are delighted to announce the launch of d2h Magic. It will empower our customers to enjoy internet-based content as well as Live TV using one remote in an immersive manner on their TV sets. At Dish TV India Ltd, we believe in bringing the latest technology and innovation to our customers. d2h magic is yet another step in this direction.