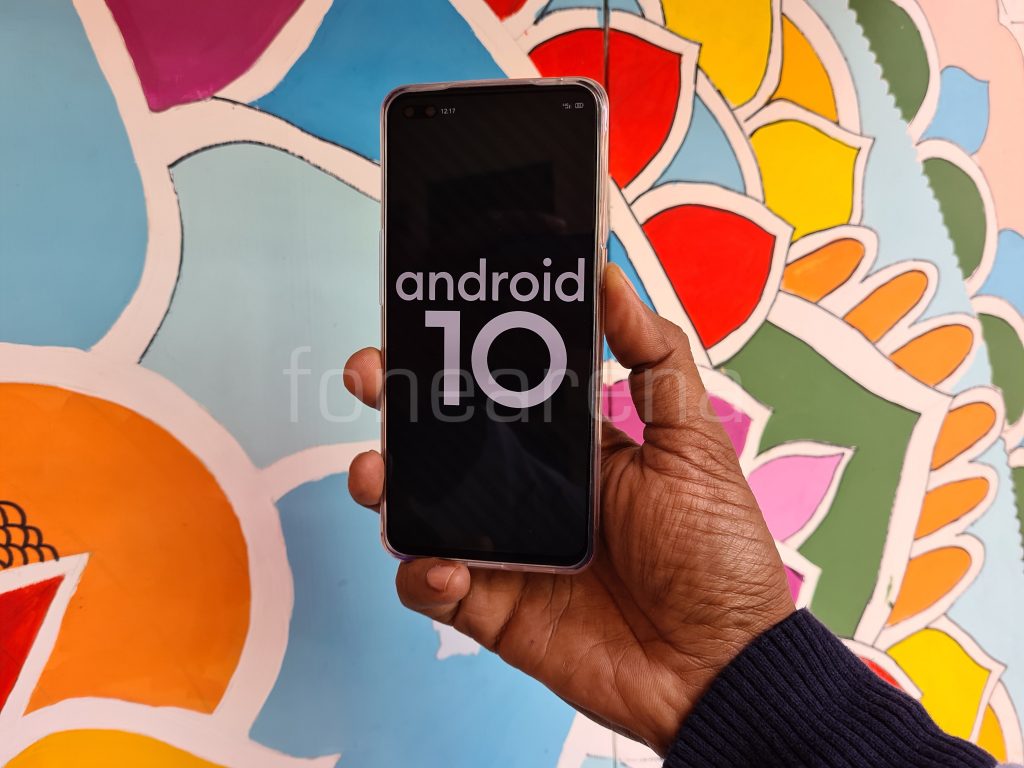 Over the past week, I've been using the OPPO Reno 3 Pro. If you ask anyone what the highlight of this phone is, they would say the dual punch hole 44MP camera at the front, but I'd say ColorOS 7. For me, hardware is something replicatable depending on the range of the prices, just like dual punch hole could be replicated, whereas software is becoming a key indicator to set a smartphone apart from the others. ColorOS is what makes the OPPO devices very unique. As OPPO's first smartphone with the latest ColorOS 7 on top of Android 10, the Reno 3 Pro gains an impressively updated look and feel, interestingly designed media and gaming features and important privacy and safety controls. Let's dive into ColorOS 7 on the OPPO Reno 3 Pro.
First, let's talk about the look and feel of ColorOS 7 on the Reno 3 Pro. ColorOS has always tried to look good and feel good but this time OPPO has taken it to the next level. The icon customization toolkit gains something to enable some really delectable and customizable icon sets from third-party designers. You can have icons with any of the three given shapes and change their sizes and shapes to customize your very own icon styles as well.
Then, there are options like "Material style" which brings the icons much closer to the stock experience. Personally, after using the Material Style for a while I settled on "Pebble" which I like very much in terms of style and nostalgia. You can refer to the screenshots to understand what I am talking about or if you have a ColorOS phone, long-press your home screen, go to settings and hit Set Icon Style.
Next thing and this is the best thing in ColorOS right now, according to me – Live wallpapers as I've never used before, especially the one with a colorful light bouncing off my fingers only when I touch the screen. With the AMOLED screen on the Reno 3 Pro, this is such a playful and delightful experience that I can easily show off to my friends as something unique and only available on ColorOS by default. There are live wallpapers that change with time as well, much like the new Mac OS wallpapers, which is another great adaptation, I'd say but again, delightful too. If you want to stretch it further there is an artist project which has tons of free wallpapers to choose from. You'll never run out of well-designed wallpapers on the ColorOS to fit your style and needs. That's for sure.
When it comes to just looks, although there are some important changes to the notification tray like the icons have become much smaller in size and are arranged in a much more sensible way, the dark mode is what steals everyone's imagination. Again, the AMOLED screen plays an important role in highlighting the dark mode so well. Third-party apps have joined this party now because obviously it improves the battery life so much and looks so good as well. It's like roaming around in neon city while using ColorOS in the dark mode. It's prominently accessible in the drop-down or inside the display settings if you want to quickly turn it ON/OFF or even schedule it according to your needs.
The same AMOLED display helps enable the Always-on Display option as well. This time on ColorOS 7 it is much more customizable with a lot of default faces and options like including lunar calendar. I used the digital AOD option with fun colors, you can find it under the "Screen off clock" option inside display settings.
As with any custom skin, the experience doesn't stop with just looks, it's also about the feel of the UI which is heavily reflected in sound and movement aka animations. Sounds have been spruced up in ColorOS 7 to include more relaxing and comfortable tones, and they sound like, well, ColorOS. If you're used to these sounds, you'll recognize them.
Animations too have been spruced up in Color OS 7. Since full screen devices are the current trend, the animations and gestures play an important role in this experience. I really like the consistency and performance of these animations on the Reno 3 Pro but the best thing was the ease of access to change the animation speed in launcher settings. I set it to fast and it definitely improved my productivity and kept ColorOS dancing.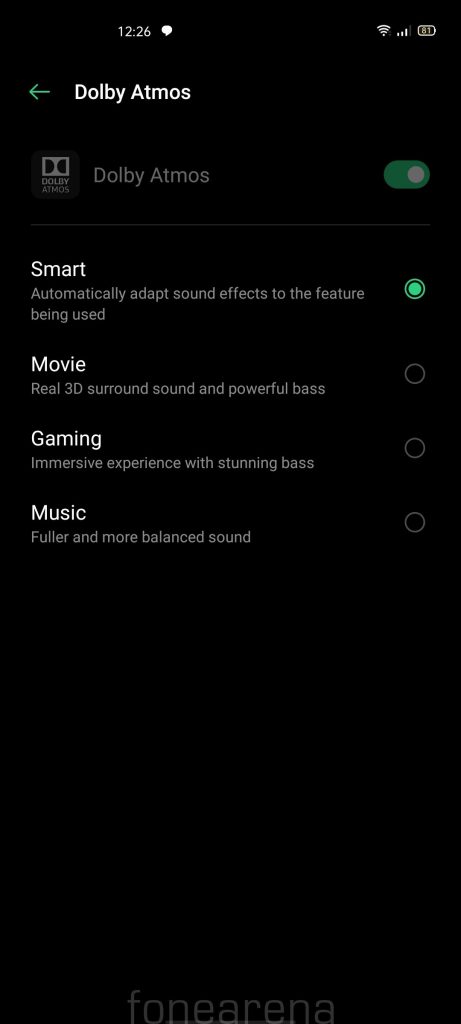 Now let's talk about some impressive entertainment features. On the Reno 3 Pro, it starts with Dolby ATMOS of course. This certified technology is particularly aimed at providing a good multimedia experience on the phone and it shows. Not only that, using Dolby ATMOS OPPO has created an app called Relax which is available in their app store. This app helps you breathe and meditate with pleasant sounds to enable your relaxed times. A nice balance is achieved through these features. OPPO claims Reno 3 Pro users will be able to download OPPO Relax in their app store by this month.
Entertainment features don't stop with sound, of course. The OSIE vision effect, known as the OPPO Screen Image engine enhances all our social multimedia videos with enhanced color, contrast and noise reduction, so we can watch high-quality content all the time. More interestingly, there is an in-built video editor app called SoLoop which will help you edit all your smartphone videos easily.
Of course beyond movies and TV, we have games. Games need a lot more than just effects so what you get is a BOOST in the form of Hyper Boost. Minimizing latency and improving resources allocated for games is what hyperboost loosely means but what you will get is a consistently performing game running on the latest P95 processor from MediaTek on the OPPO Reno 3 Pro.
To save and collect your games in a space there is Game Space, where you will be greeted by an amazing animation and it will trigger all the performance increase required. Game Assistant will let you quickly reply to your notifications with auto-replies and other controls for calls and even video recording of your games in one swipe. Just pull down from the left or right top when gaming.
These are all the important Color features that I came across and used but there are some not so visible but highly important features we need to learn about. Because it concerns the safety and security of not just the device but us too.
Privacy is a highly important feature or let's call it a necessity in a crazy fast-changing world where thieves on the internet are constantly looking for moving targets. The first level of privacy is having borders in the form of multiple user accounts. This way, others can have a safe space for using the phone. Your settings can remain the same. Access to banking apps can be restricted and so on. Maybe someone needs to use your phone for urgent purposes, Multi-user is the best bet.
Then ColorOS has worked with Digilocker service from the Indian Government to offer this feature called Doc Vault which will let you upload all the important document copies that are required to enable your free flow of information to relevant authorities. All kept under lock and key of course — Only you can access them. If you want to store something private, then there is a private safe as well. Again, under encrypted locks and keys.
Next is protection for payment apps. Is someone snooping the network we are in, is it a secure environment we are in? Through security algorithms, these things are ensured by a visual indicator at the top when you're using any payment related app that uses https communication. Along with this you also have unknown number identification to prevent spam and harassment. A combination of this and Payment Protection is much-needed to prevent the many scams of the digital age.
Beyond these features, you always have the trusted hardware features working amazingly well with software. For example, the fingerprint scanner animations look unique and cool.
Then the camera UI, in my opinion, one of the easiest camera UIs built on top of a custom flavor of Android. There are a few reasons why it is so good. It's simple and easy to use because everything is available with a tap or a swipe. Even Pro features are not far from a few swipes and taps. But even beyond the UI, you can feel the power of Color OS algorithms in the resulting images.
The HDR algorithm is one of the best in the business, of course aided by a great set of sensors on the OPPO Reno 3 Pro. Refer to the full specs here. The combination of hardware and software results in great software-driven features like Dazzle Color, Night Mode, Hybrid digital zoom upto 20x on the Reno 3 Pro, Extra HD 64MP expert mode option to take hyper resolution pictures. Do take a look at the samples and the screenshots inserted above and below.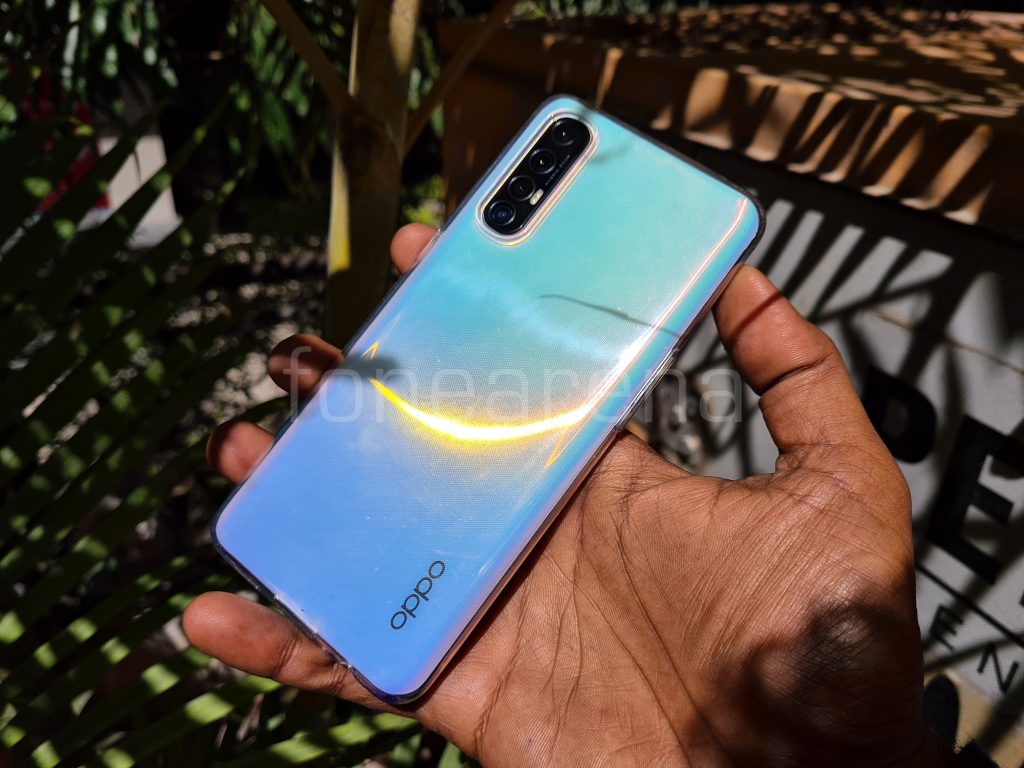 See, there is no doubt ColorOS is a unique piece of software. All the above features and their descriptions must have given you a fair idea of the evolution and the maturity of Color OS. It is not only delighting customers and enhancing the performance of this device, but also emphasizes safety and security, making it one of the best overall UI and takes it a notch higher especially on a device like the OPPO Reno 3 Pro. I hope you enjoyed reading this article. Would appreciate your honest feedback in the comments below regarding ColorOS and its highlighted features. Do let us know. See you again in the next one.