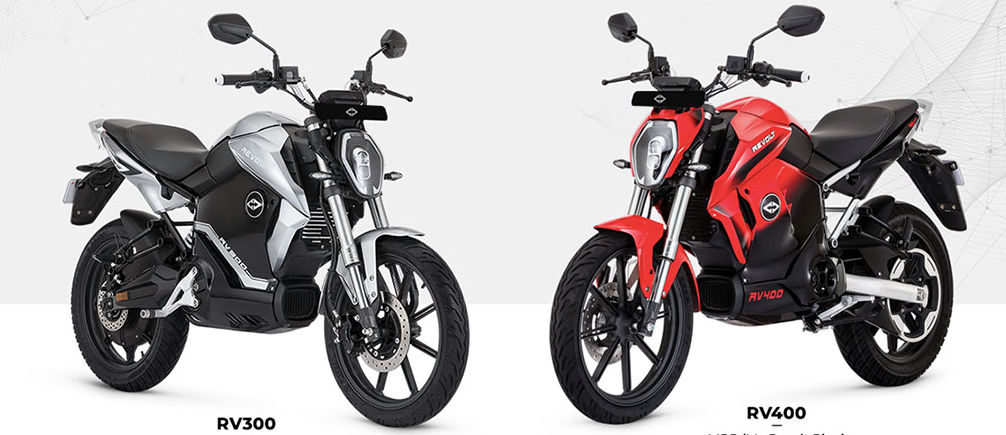 Revolt Motors introduced RV400 as India's first fully electric AI-enabled motorcycle back in June and the company also bookings for the bike exclusively for customers in Delhi and Pune via the company's official website the same month and on July 5th on Amazon.in for a token amount of Rs 1,000. Today the company officially launched the bike in the country, as it had promised.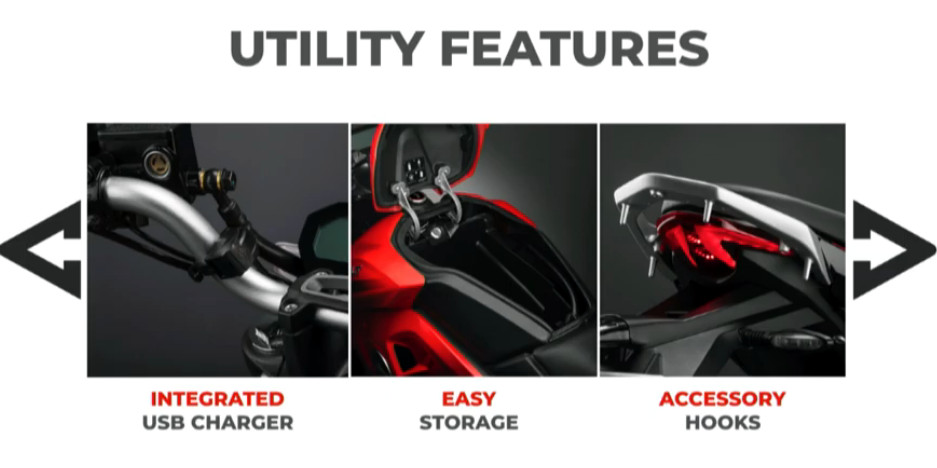 The battery pack is strategically positioned for balanced CG and weight distribution, says the company. The bike weighs 108kg. It has 215mm Ground Clearance, IP67 ratings for water resistance, digital instrument cluster with realtime diagnosis such as temperature of the bike, ambient temperature, any errors and lots more. It has disk brakes on the front and back with combined breaking system (CBS) for the rear brake and regenerative braking system (RBS). The intelligent side stand that won't allow the bike to move the stand is engaged. It has built-in charger, storage on the front and accessory hooks.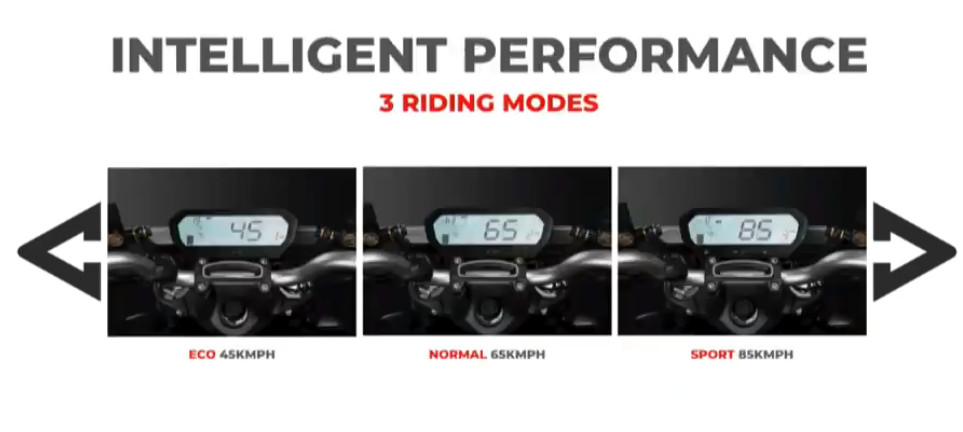 The motor has 3000W Rated Power, which can go up to 5000W and offers 170NM of torque. It has ECO, Normal and Sport mode that will offer 45Kmph, 65Kmph and 85Kmph speeds, respectively with 150km(Eco Mode), 100km(Normal Mode), 80km(Sports Mode) range.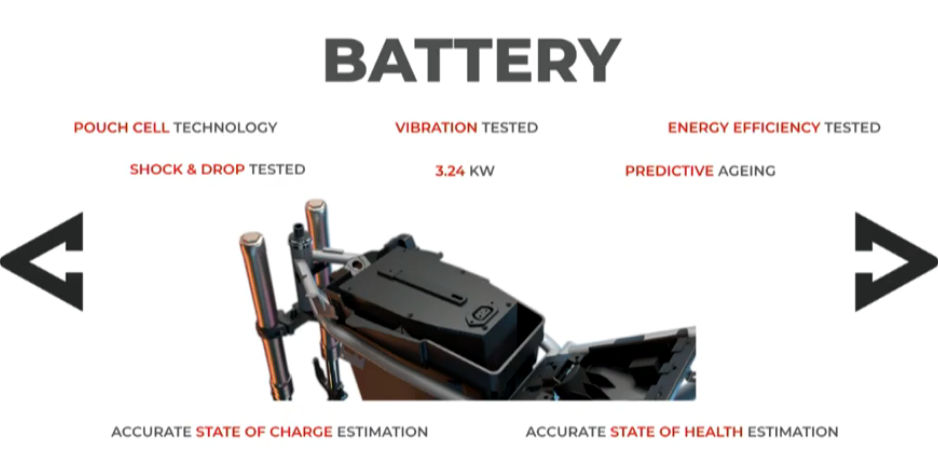 It has 72V,3.24KW battery that promises up to 156km distance on a single charge in Eco mode. The company promises unlimited battery warranty and says that it can last for 1.5lakh kilometers. In addition to home charging that can charge 0-75% in 3hours and 0-100% in 4.5 hours, there is battery swap, which it calling 'Revolt Switch' that lets you swap the battery at the nearest switch station for free till December 2019. The company will offer OTA updates adding features. It will offer 5 years or 5000km product warranty. It has own service stations in Delhi and Pune and has also partnered with GoMechanic for service in other areas. The company says that you need to service once 10000kms and it will offer replacement of parts including tyre within 3 years.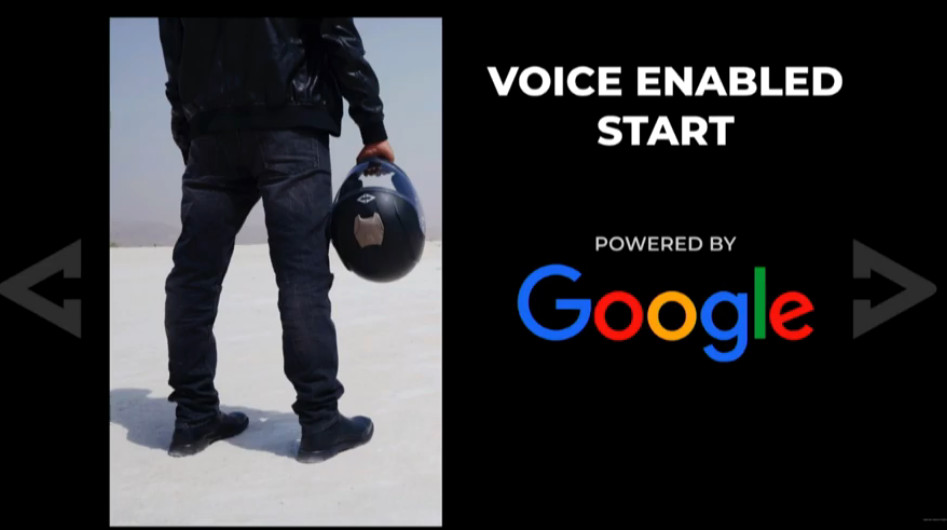 At the launch the company also showed off a connected helmet with a microphone that is available for purchase separately. The voice enabled helmet with Google's voice-enabled technology will let you just say 'Revolt Start' after wearing the helmet.
It comes with a smart key to lock or unlock the bike, remote start and also locate your bike. The bike will have a companion app that shows the trip history, indicate battery level in real time, estimated distance, geo fencing to protect your bike. It has LED headlamps, fully digital instrument cluster, Bluetooth connectivity, option to remotely start the bike via the smartphone and voice commands to start the motor. The app also lets you select different sounds for the bike.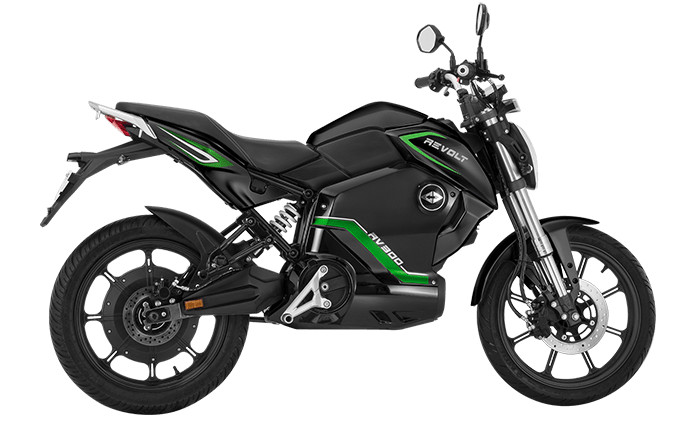 The company is also launching RV300, a smaller version with 60V, 2.7kWh motor, 25, 45 and 65Kmph speeds and 180km (Eco Mode), 110km(Normal Mode), 80km (Sports Mode) range, respectively.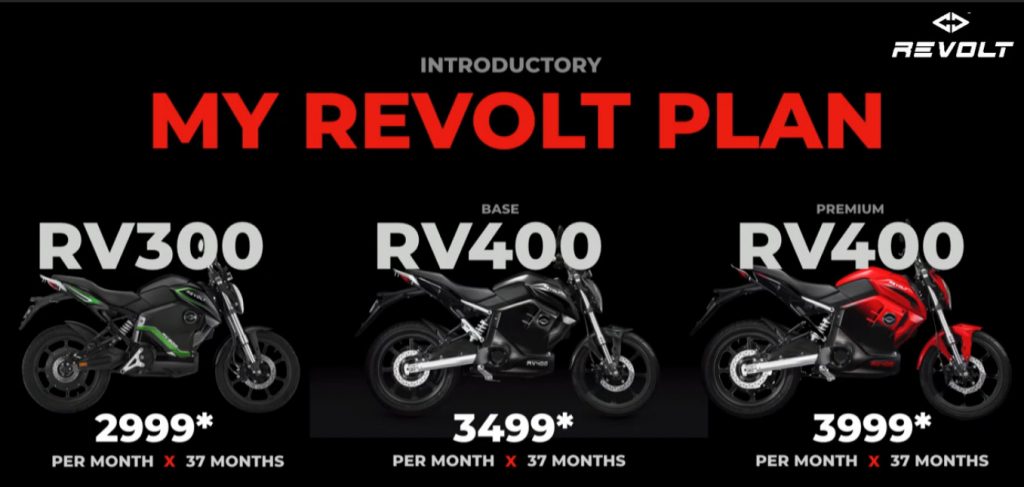 There is no need for down payment or lease and is available only through My Revolt Plan. With this the Revolt RV300 comes in Smoke Gray and Neon Black colors costs Rs. 2999 per month for 37 months which comes to about Rs. 1.1 lakhs, the RV400 comes in Rebel Red and Cosmic Black versions. The base version costs Rs. 3499 per month for 37 months which comes to about 1.29 lakh and the premium RV400 model costs Rs. 3999 per month for 37 months, which is about 1.47 lakhs. This includes insurance, registration, service for 3 years and unlimited battery warranty, said the company. It will be available for order from tomorrow, August 29th on revoltmotors.com for Delhi and Pune residents and the company will start shipping it from the end of September.