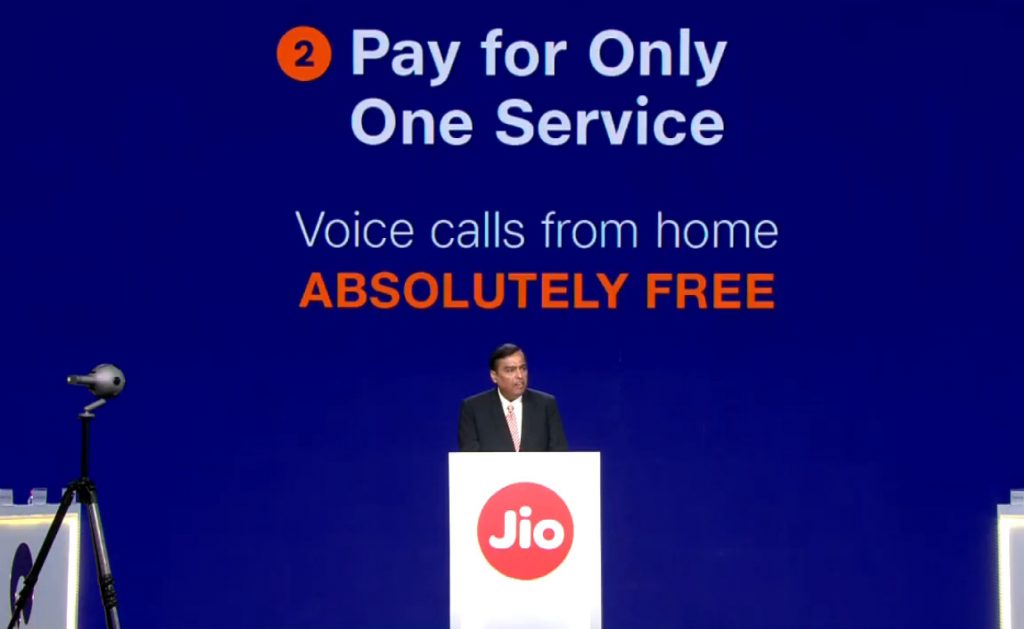 Reliance Jio today at its 42nd annual general meeting (AGM) in Mumbai announced that Jio Fiber will roll out commercially starting from September 5th, 2019. It also announced that Jio Fiber users will a free Jio Fixed Voice Landline Service that will offer voice calls across India. The company has been testing landline service for the past few weeks for those who are using Jio Fiber service trials. Here are the steps on how to activate it.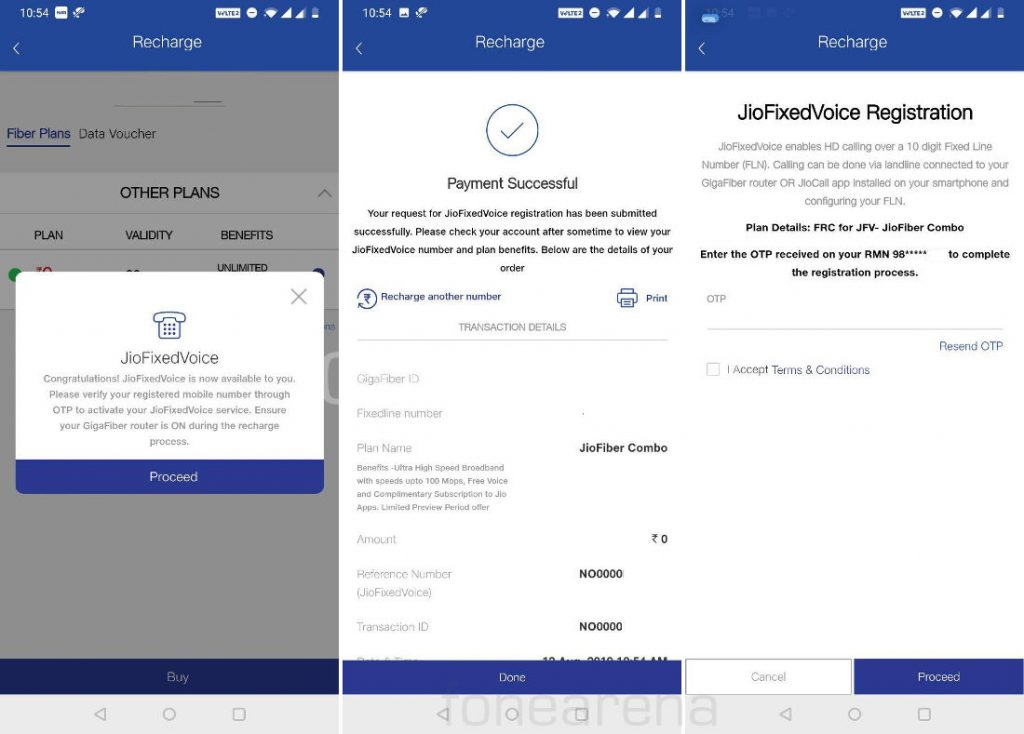 How to active Jio Fixed Voice Landline Service on JioFiber – Steps 
Login to MyJio App
If Account not linked, go to Link new account >> select GigaFiber >> Enter RMN or Service ID to generate OTP >> Enter OTP
If account already linked, go to Switch account and select the account
Tap on Recharge
While clicking on buy Option, Jio Fixed Voice notification will be flashed in screen. Click Proceed.
Customer will be getting OTP to their RMN. Enter to complete the process (Fixed Line number will be auto allocated and it will be mentioned in the screen). Customer will also be getting communication on the same in their registered mail id.
To activate Fixed Line Services, Recharge is Mandatory and ensure, device is on during recharge process. Recharge can be done even if customer already have an active plan. Fixed Line service will get activated immediately.
Customer can simply plug in the Landline cable to RJ-11 port on the JioGigaFiber router or configure FLN in their mobile through JioCall App (Jio 4G Voice)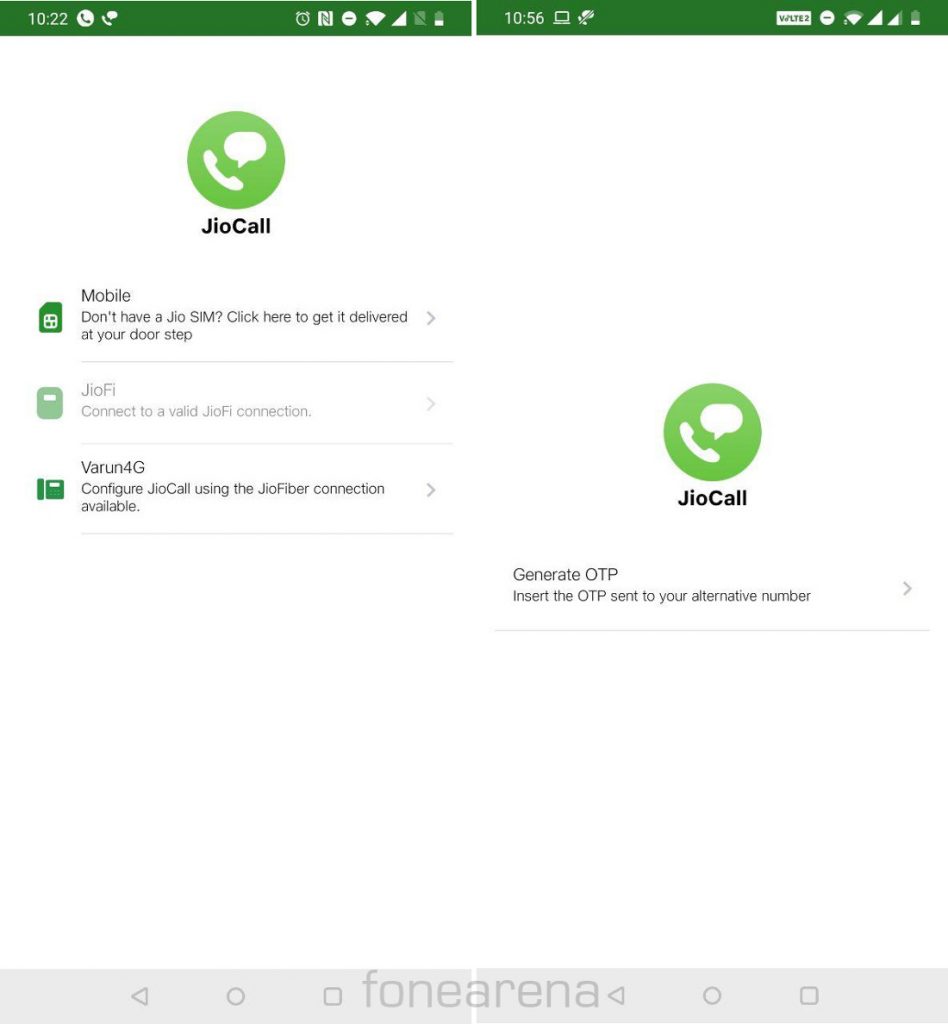 We connected a normal landline instrument to the JioFiber router, and we could get incoming and outgoing calls to work.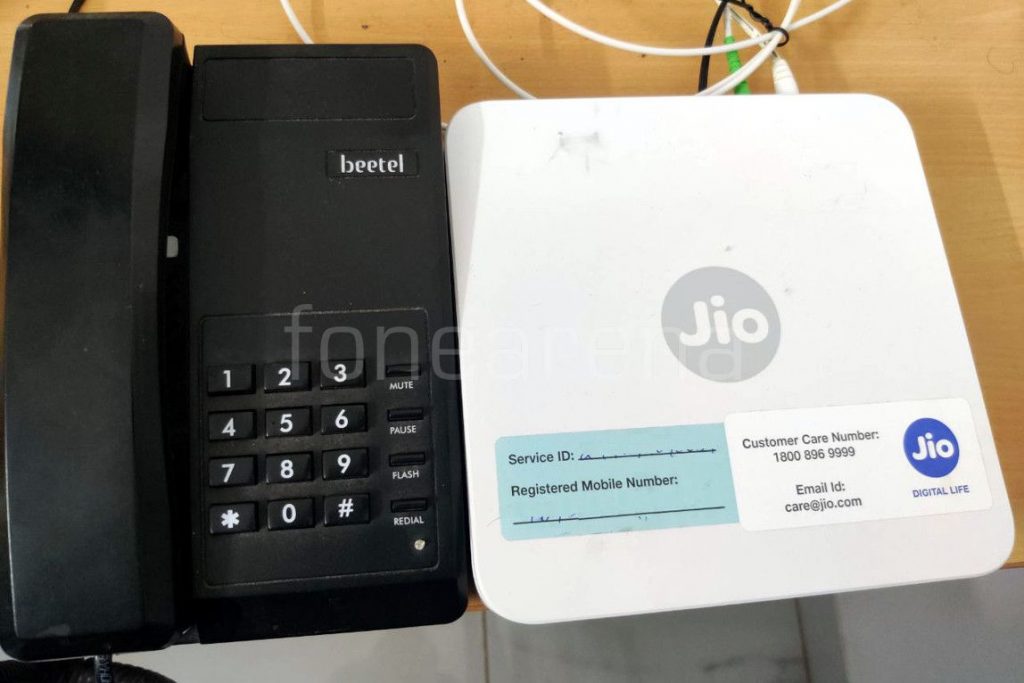 With inputs from Varun Krishnan