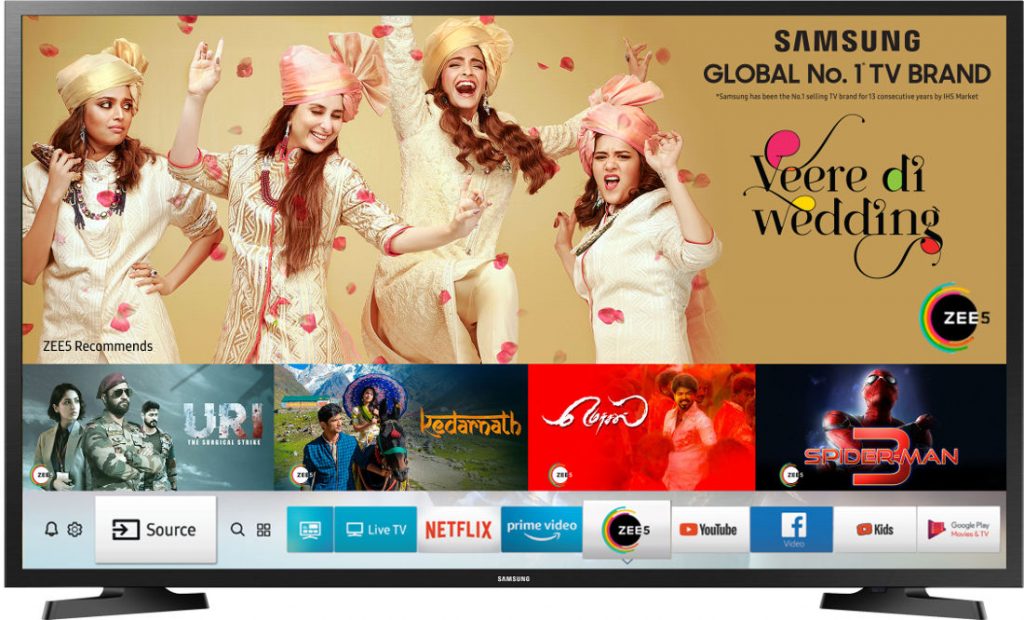 Samsung has launched new online exclusive range of TVs — The Frame and Smart 7-in-1 32-inch HD and 40-inch Full HD LED TVs equipped with seven ultra-smart innovations such as Content Guide that shows and recommends content and pre-loaded video-on-demand apps such as Netflix, Prime Video and Zee5, and also come with features such as Personal Computer, Music System, Home Cloud, Live Cast and Screen Mirroring. The 32-inch model has 10W audio output, two HDMI ports, USB port, WiFi and Bluetooth support.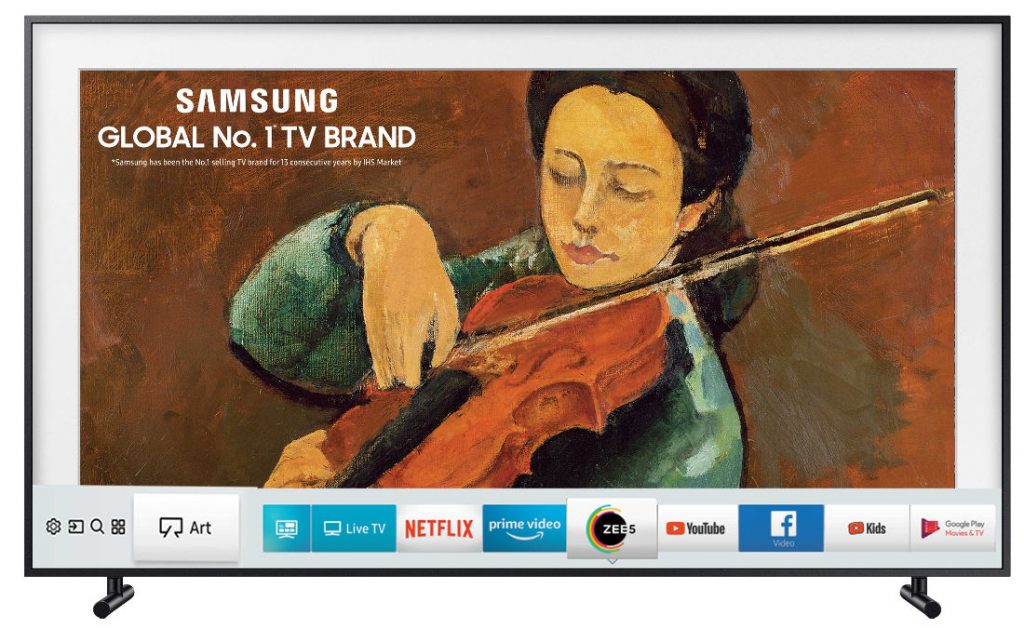 The Frame: Lifestyle TV
Art Mode: The Frame gives meaning to TV even when it's switched off. When you are not watching TV, instead of it being a black screen, you can use it as a picture frame that displays artwork and photos just like they would be on paper, film or canvas.
Art Store: Through the Art Store, you can transform your TV into a picture frame that shows 1,000+ artworks from around the world.
See the world in QLED: Watch details come to life with beautiful colors, exceptional contrasts and impeccable details. The Frame delivers on the promise with 100% color volume that shows realistic colors no matter how bright or dark the scene gets. The Frame comes with Samsung's Quantum Dot technology and HDR 10+ that brings all pictures to life, showing everything the director wanted us to see.
Intelligent sensors: The Frame also comes with motion and brightness sensors. When you're nearby, the motion sensor detects your presence and turns the TV display into artwork, so you can enjoy your favorite art while you're there. When you leave, it turns off to save energy. By detecting ambient light, the brightness sensor automatically balances the screen's brightness and color tone for a natural illumination.
Voice Assistants: You can talk to The Frame. The Frame works with Bixby and Google Assistant to make your life easier. Change channels, adjust the volume, control playback and more with just your voice.
Smart Home: The Frame can connect wirelessly with a wide range of smart devices and make them work together with the SmartThings App and One Remote Control. With AirPlay 2 also built in, you can stream or share content from Apple devices to The Frame effortlessly.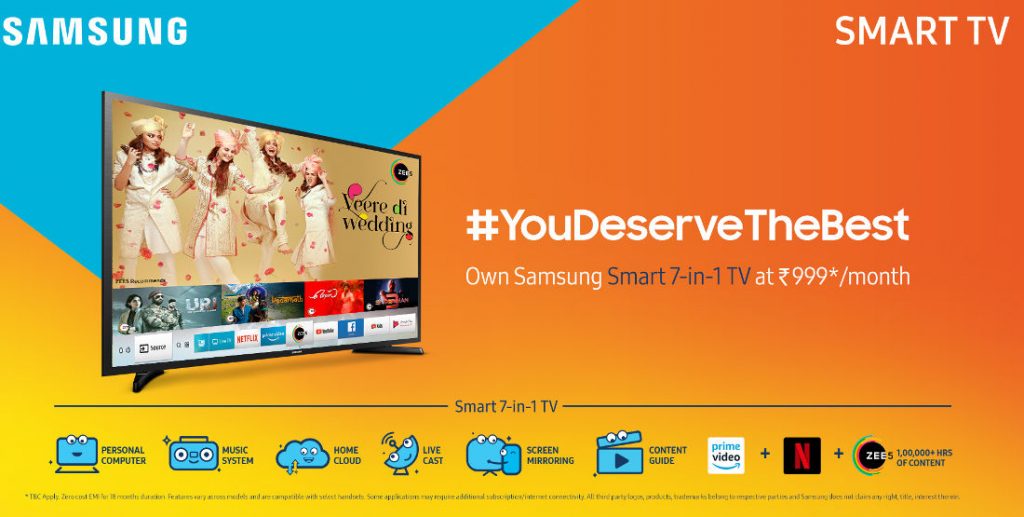 Smart 7-in-1 TV: Seven unique features in one TV
Personal Computer: Allows one to transform the television to one's own personal computer. It enables consumers to create documents or work from the cloud such as creating official presentations. Users can remotely access their laptop or personal computer from any location over internet. The Smart 7-in-1 TV is secured by multi-layered Knox for unmatched security and provides seamless access to Microsoft Office 365 services over cloud.
Music System: The new Samsung Smart 7-in-1 TV provides a comprehensive visual experience by turning into a virtual music system, allowing consumers to choose from a library of skins with different color options.
Home Cloud: Samsung Smart 7-in-1 TV transforms into a virtual cloud to automatically store one's favorite moments. The pictures and videos of smartphone are transferred automatically and wirelessly without an internet connection on to the USB drive connected to the TV which is password protected.
Live Cast: This feature allows the consumer to seamlessly stream live moments from any remote location on to their Smart 7-in-1 TV over internet via smartphone and enables the consumers to smoothly share a live stream with anyone having access to the user's Smart 7-in-1 TV.
Screen Mirroring: This feature allows the smartphone and Smart TV to work in harmony elevating the overall user experience. The user can play music and videos from their phone onto their Smart 7-in-1 TV without internet to maximize their entertainment.
Content Guide: Content Guide is an advanced program guide that helps users find content to fit their tastes. Content Guide not only shows you popular shows and content, it recommends content.
Netflix, Prime Video & Zee5 Supported: Users can enjoy the best online streaming content on a big screen through pre-build video on-demand apps such as Netflix, Prime Video and Zee5.
Pricing and availability
The 32-inch Samsung Smart 7-in-1 TV is priced an MRP of Rs. 22,500 with easy no cost EMI of Rs. 999, but you can get it from Flipkart and Samsung's official online store Samsung Shop at Rs. 17,999. The 40-inch Samsung Smart 7-in-1 TV will go on sale on Amazon and Samsung Shop in the fourth week of August at Rs. 33,900 (MRP). Finally, the Frame 55-inch 4K  HDR TV will be exclusively available on Flipkart and Samsung's official online store Samsung Shop at Rs. 1,19,999 with an easy no cost EMI of INR 4,999, starting August 12, 2019.