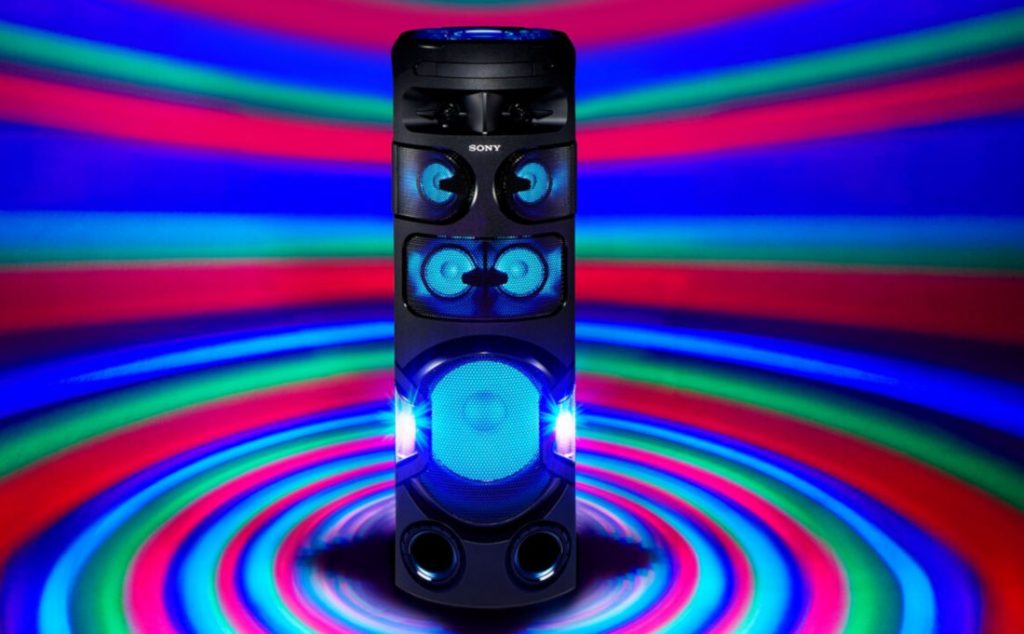 Sony Electronics announced its high-power speakers alongside portable speakers and outdoor speakers at CES earlier this year. Today, the company has refreshed its range of party speakers by launching four new models MHC-V82D, MHC-V72D, MHC-V42D, and MHC-V02 in India.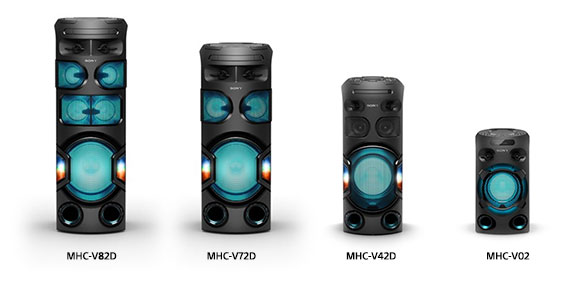 Sony MHC-V82 and MHC-V72D speakers come with 360-degree surround sound along with rear tweeters, angled speakers and a spread sound generator. These speakers also have a 360-degree party light feature, which lits the whole space with immersive lighting and these also sync to the beat. However, the feature of light sync to the beat is not available on the V02 model.
These new ranges of speaker feature Sony's new Jet Bass Booster which aims to create clear, deep, and space-filling bass. These also have a Karaoke mode along with three other modes namely 'Clean for a clear sound', 'Override for a distorted guitar sound', and 'Bass' mode. Additionally, these speakers allow users to let you play their own beat with the 'Taiko' mode.
The MHC-V82 has dimensions of 1128 x 504 x 416 cm, followed by MHC-V72 which has dimensions of 370 x 930 x 427 cm. The V-42 and V-02 have dimensions of 328 x 799 x 300 cm and 281 x 500 x 306 cm respectively. These speakers come with 2 microphones, except for MHC-V02 as it has a single microphone, and they have connectivity options like Bluetooth, USB, Disc, HDMI Out, Audio jack and FM. They also have a splash proof top panel with LED touch and motion control.
Other features include gesture control, turning your phone into party light through Fiestable app and voice control.
Pricing and Availability
Sony MHC-V82D is priced at Rs. 52,990, MHC-V72D at Rs. 42,990, MHC-V42D at Rs. 29,990 and MHC-V02 is priced at Rs. 15,990. These speakers will be available across all Sony Centers, major electronic stores and e-commerce platforms from this month.