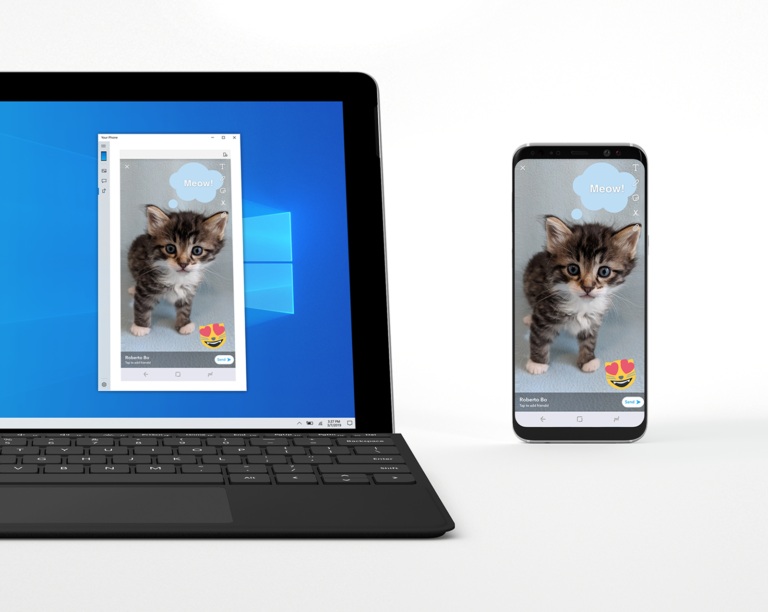 Last year, Microsoft launched the "Your Phone" feature in an attempt to help further tie Android or iOS smartphone to your PC. Right now, the Redmond giant is running a beta of a new screen mirroring feature that allows Android apps to be run on a Windows 10 PC.
Dubbed as phone screen, users can now mirror your Android phone's screen directly on your PC without having to dig for your phone. The new phone screen feature gives you easy access to your phone apps on your PC.
This new feature will be gradually rolled out to Insiders on 19H1 builds. According to the blog, the new phone screen feature is initially only compatible with a limited set of devices. It's currently only available on Samsung's Galaxy S8, S8 Plus, S9, and S9 Plus. Furthermore, your PC needs to support Bluetooth with Low Energy Peripheral mode for the feature to work.
Notably, Surface Go will be the first device in the Surface lineup to preview this feature. Having said that, the company will continue to expand the list of devices over time for both the PC and phone.