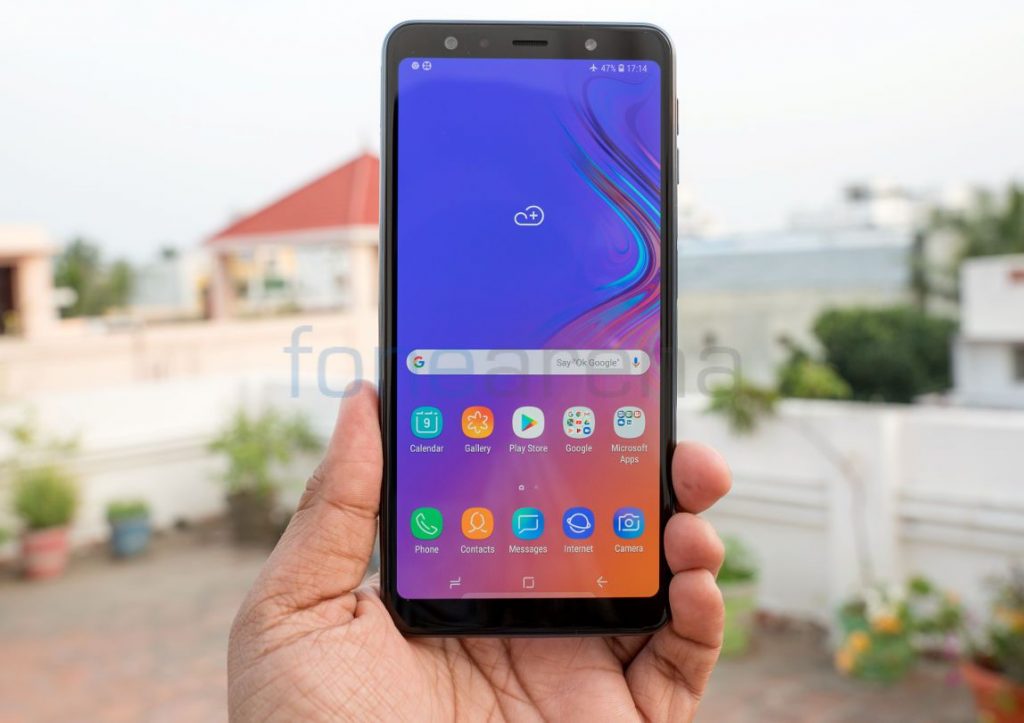 Three new Samsung smartphones – Galaxy A9 (2018), Galaxy A7 (2018) and Galaxy J6 that were launched last year have received a price cut in India. The quad-ccamera Galaxy A9 and triple-camera Galaxy A7 have received Rs. 3000 price cut from that current MOP, while the Galaxy J6 has received Rs. 1000 price cut from current MOP.
That Galaxy A7 was launched starting at Rs. 23990, so the price has gone down by Rs. 5000 since the launch in September. The Galaxy J6 was launched starting at Rs. 13990, so it has received Rs. 3500 price cut for the 3GB + 32GB and Rs. 4500 for the 4GB + 64GB version since the launch in May last year.
All the phones are available at new rates on Amazon.in, as mentioned above, as well as Samsung Shop online.