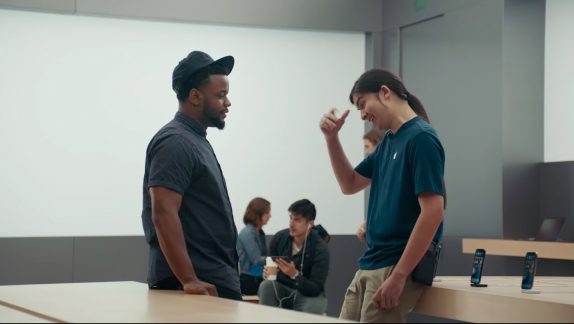 After mocking Apple with the notch, lack of a headphone jack back in November, Samsung is back again with New 'Ingenius' Ads pitting the Galaxy Note 9 against the iPhone X. In the first ad-named 'Power' Samsung brags about being able to unlock the phone with the face just like the iPhone X and also subtly says it also packs a proper fingerprint sensor. 
Samsung also mocks the ability to Facetime 32 people in the iOS 12 by saying "why would anyone want to do that though." In the next ad named 'PEN,' Samsung makes a mockery of the lack of Apple Pencil support on the iPhones.
The ad shows a person coming to the "ingenius bar" and asks about the difference between the Apple Pencil and the S Pen that comes with the Galaxy Note 9. For that, the Apple genius replies, "Well, the Apple Pencil only works on the iPad." "Okay, so what can I use on my phone?" asks the customer. "Uh… your finger?" replies the genius. Samsung is using these new series of ads to promote the newly launched Galaxy Note 9.
Samsung in the past has made similar ads in the same ingenius series to mock the lack of multitasking ability, expandable storage, and notch.