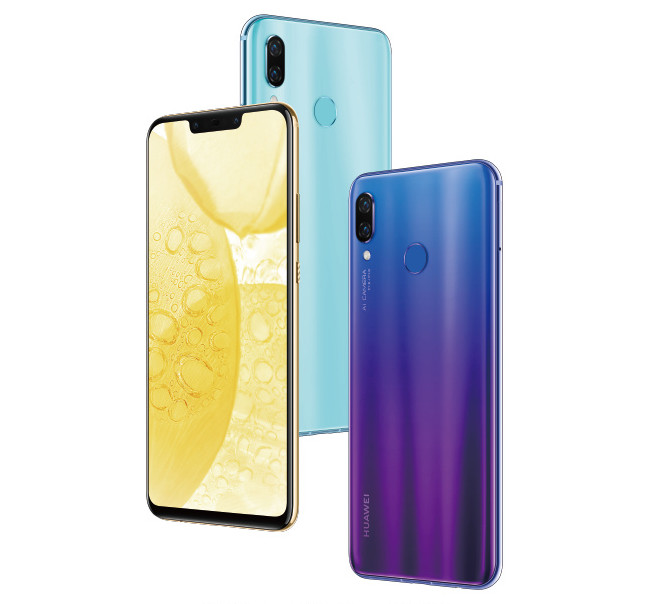 Ahead of Nova 3 launch in India next Thursday, Huawei today said that it is boosting its efforts on the innovation of AI capabilities with specialized team that focuses on R&D, here in India. The company said that it has focused on customer research and localization of its offerings to provide the best ever experience on mobile phones.
Huawei invests in intelligent sensing, intelligent cognition, and intelligent computing. The company has developed artificial intelligence systems that enable synergies between software and hardware, as well as between devices and cloud. In addition, Huawei strives to bring a smarter experience to consumers in all scenarios. The company has made major breakthroughs in areas including chipsets, user interface (UI), and dual/triple-lens camera technology. Huawei has also built new capacity for product innovation.
Chipset

: As a new-generation chipset applied to Huawei's flagship smartphones, the Kirin 970 features dedicated NPU (Neural Processing Unit) ultra-fast connection, intelligent computing capability, HD audio-visual effects, and long battery life. Through this chipset, Huawei aims to enable broader use of AI technology in the application field and provide consumers with a never-before-seen AI experience right in the palm of their hands

UI:

 Addressing the issue of Android phones slowing down, Huawei's R&D team, led by some of the world's leading experts unveiled EMUI 8.2, software that is tightly integrated with the Kirin chipset to take full advantage of Huawei's strengths in both software and hardware

GPU Turbo:

 Huawei's GPU Turbo is a graphic processing acceleration technology that re-architects how graphics are processed on the system level for revolutionary performance and efficiency improvement. This latest technology will allow users to enjoy 4D gaming experience with the help of AI, ensuring real-time image and sound recognition, and intelligent game vibrations. It will boost graphics performance by around 60 percent while reducing the energy consumption by around 30 percent.
James Lu, Director of AI product management at Huawei Consumer Business Group, said:
At Huawei, we want to create an elite mobile ecosystem and offer products that not only offer distinctive user experience but also enhance the way consumer connects with one other. The Intelligent Smartphones, enabled by AI capabilities, will be an extension of who we are, allowing us to seamlessly interact and enrich the way we experience the world around us.

Globally, we are one of the top investors in R&D and we work together with the world's best intellectual resources to strengthen our innovation capability. We at Huawei see tremendous potential in the India market and are focused on fostering innovation here by bringing cutting-edge technologies to the country.