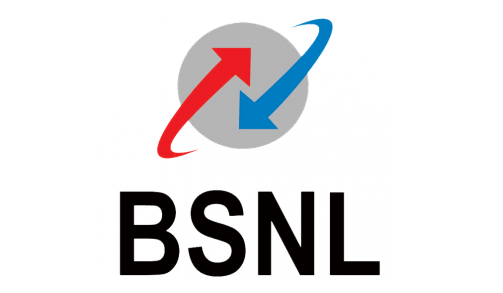 State-owned telecom operator Bharat Sanchar Nigam Ltd (BSNL) today announced the soft launch of its  Internet Telephony (VOIP) Service "WINGS", after the TRAI recommendation in October last year and DOT clarification on Internet Telephony,  last month regarding Internet Telephony by access service providers.
#BSNL sets a new benchmark in the telecom industry with the launch of BSNL Internet Telephony Service, WINGS. This service enables users to put landline on the mobile instrument to make it mobile, and use all the facility of mobile handset like address book, conference call etc. pic.twitter.com/SJQrGknZf7

— BSNL India (@BSNLCorporate) July 4, 2018
This service uses Mobile Numbering scheme is provided using IP-based access network of IMS NGN Core switches. To use the service, a customer needs to install a SIP client (soft app) on their smart devices such as laptops, smartphones or tablets with internet, which will act as SIP phone to make and receive calls from anywhere in India and abroad with landline or mobile phone. The subscriber uses its parent IMS core and IP access network of any location for the voice service through BSNL "Wings".
BSNL is offering unlimited Audio and video calling for one year at one time activation of Rs. 1099. New Connections booking will start today and customers will be wait-listed for service in all Telecom Circles of BSNL with connections going live from 1st August 2018 on first come first serve basis.
#BSNL launched revolutionary Prepaid Landline Service today. This service enables the landline customers to pay only for what they use. No registration and rental charges make this service attractive. pic.twitter.com/Ny8LU5boUO

— BSNL India (@BSNLCorporate) July 4, 2018
It also introduced Prepaid Land Line service that doesn't include any installation charges, registration charges or rental charges. You can purchase own instrument or BSNL will provide a CLIP instrument at a cost of Rs.625 (one time charges)
Initial plan voucher costs  Rs.200  with unlimited calls to any network and anywhere in India with a validity of 30 days. There are also special tariff voucher of denominations of Rs.11 , Rs.19 , Rs.49 , Rs. 99 and Rs.199  with a validity of 1 day, 2 days, 7 days, 15 and 30 days, respectively with unlimited calls to any network and anywhere in India.
Topup vouchers range from Rs. 10 to Rs.200 with more talk value pack from Rs.10 to Rs.300 that can also can be utilized by the customer within validity period.
You can apply be sending Email giving details of name and address, service for which applied and mobile number to ngnvas<circle name>@bsnl.co.in or by sending SMS "Prepaid" to 54141 OR or though BSNL CSCs, Franchisee/Retailer outlets or sales agents.