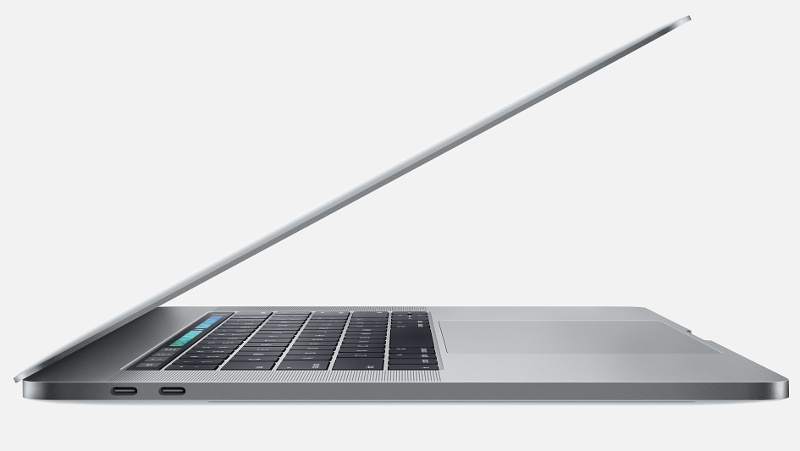 Apple seems to be prepping on launching a new MacBook Pro revamp later this year as the model is now spotted surfacing the Geekbench benchmark test. According to the listing, the model is MacBook Pro 15,2 and it is powered by the Intel Core i7-8559U Coffee Lake CPU, runs up to 28W.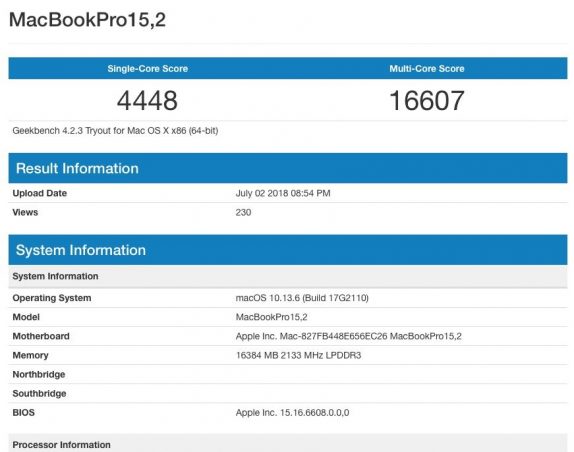 Since the CPU is yet to be shipped on any product, hints that this model would be a modern update to Apple's MacBook Pro line. The chipset is a quad-core CPU that has a 2.7GHz base frequency and turbo boost up to 4.5GHz. The new model usually arrives at the end of the year and this time around we will also be seeing a low-cost Apple MacBook Air model as well and it comes with a 13-inch Retina display.
Though the MacBook Pro line-up is definitely due, we haven't heard much about whats coming. If the Geekbench scores and details it reveals are legit, we can expect a solid CPU upgrade and according to Intel specifications, this model comes with 8 MB L3 cache and Iris Plus integrated graphics. The benchmark suggests Apple is sticking with LPDDR3 RAM, but then again it means that the possibility of 32GB RAM upgrade option is unlikely. The benchmark reveals a 16GB of onboard RAM.
Furthermore, it will run on macOS 10.13.6, which is currently being seeded to developers. The benchmark reports macOS 10.13.6 build 17G2110, which is around the same build number as the beta 5 released to developers yesterday. This is High Sierra, not Mojave and this might mean that Apple might launch the updated MacBook Pro before the Mojave public release which is expected to be late September. Either way, it is not a long wait, so we should know more details as we move forward.