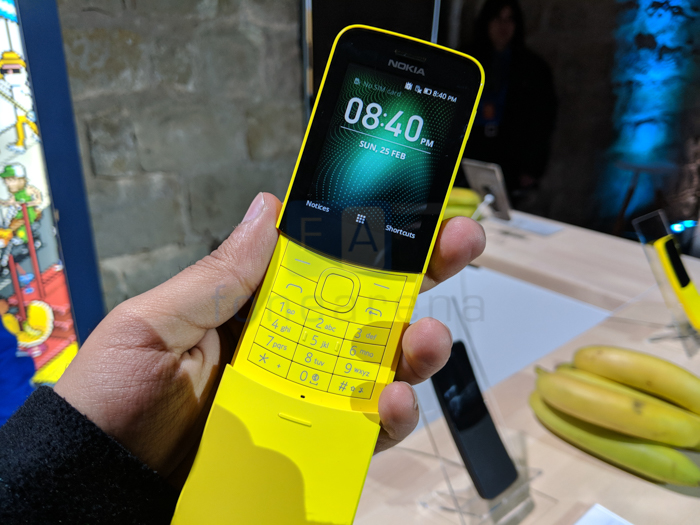 US-based Kai Technologies, mobile operating system provider for feature phone like the popular JioPhone and Nokia 8110 4G, today announced that it has received $22 million Series A investment from Google. In addition to the investment, Google and KaiOS have also agreed to work together to make the Google Assistant, Google Maps, YouTube, and Google Search available to all KaiOS users.
The company said that these Google apps have been developed specifically for the KaiOS platform, which is entirely web-based, using open standards such as HTML5, JavaScript, and CSS. Some of these apps are already available for JioPhone, and the most popular feature phone in India also got Facebook app a few months back. There are also rumors of WhatsApp working on a version for the KaiOS.
KaiOS is baked on Firefox OS which is an open-source project started in 2011 and the operating system debuted in the USA in 2017. The operating system's Store is based on HTML5 so most of the games, apps, messaging, streaming apps, and social media are already available. It also has support for 4G/LTE, Wi-Fi, Bluetooth, and GPS, and is compatible with chipsets from major manufacturers.
KaiOS works closely with manufacturers like TCL, HMD Global, and Micromax and has partnerships with carriers such as Reliance Jio, Sprint, AT&T, and T-Mobile. These partners produce affordable devices that include essential functionalities like apps, GPS, 4G/LTE, and Wi-Fi.
At the MWC earlier this year, KaiOS  announced that it is partnering with Unigroup Spreadtrum & RDA, Airfind, Facebook, Google, Twitter, Doro, HMD Global, Micromax, NXP, Qualcomm to integrate with newest chipsets and offer advanced functionality on lite phones.
Commenting on the funding, Sebastien Codeville, CEO of KaiOS Technologies, said:
This funding will help us fast-track development and global deployment of KaiOS-enabled smart feature phones, allowing us to connect the vast population that still cannot access the internet, especially in emerging markets.

We're excited to work with Google to deliver its services on more mobile devices.Having an intelligent voice assistant on an affordable mobile phone is truly revolutionary as it helps overcome some of the limitations a keypad brings.