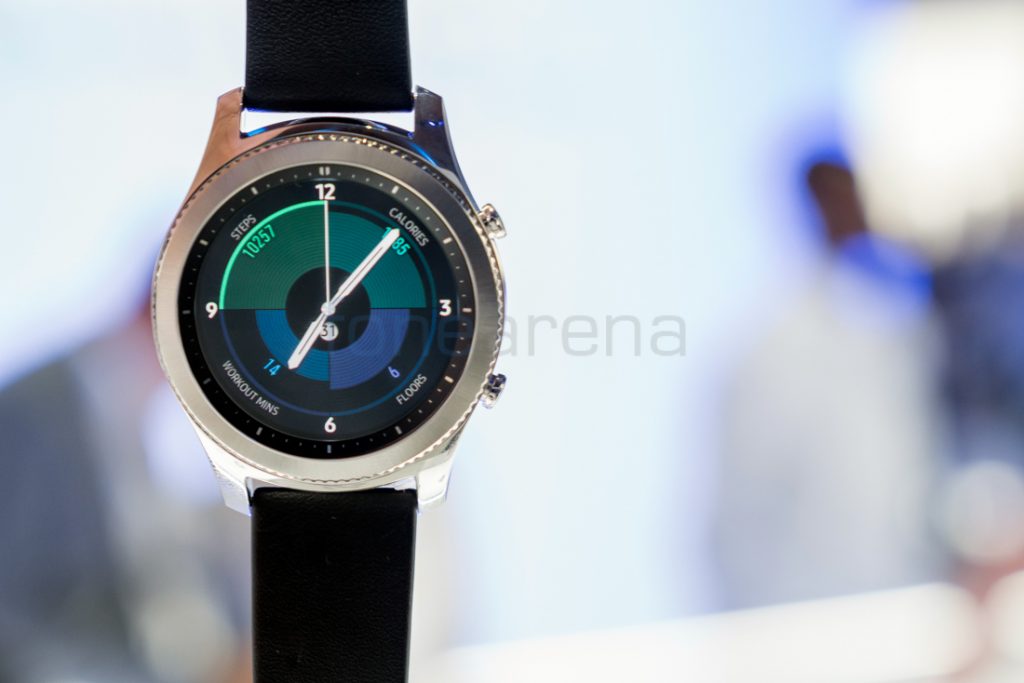 Samsung is expected to introduce its flagship Galaxy Note9 smartphone in August, now a new rumor from Korea says that the Gear S4 smartwatch will be introduced along with it. Another rumor from China says that it will come with a 470mAh battery compared to 380mAh in the predecessor. Even though it was expected that Samsung's next smartwatch will use Wear OS, it will likely stick with Tizen OS.
Latest report from Korea also says that Samsung will be using Panel Level Packaging (PLP) to build the application processor (AP) for the Gear S4 that makes it more efficient wafer-level packages (WLPs). This will make the smartwatch thinner.
The Gear S4 Classic is also expected to come in new Gold color, in addition to Silver and Black and there will also be a Gear S4 Frontier model, similar to the Gear S3. We still don't have any details about the display or the new software features of the Gear S4.