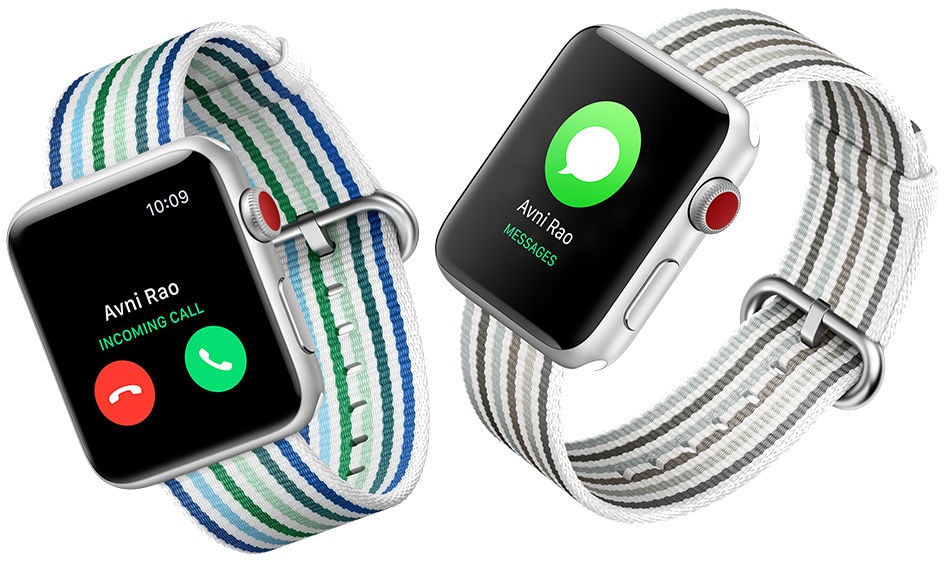 Last month Apple announced that the Apple Watch Series 3 (GPS + Cellular) will be launched in India on May 11th with pre-orders starting from May 4th. Today Reliance Jio has started pre-orders for it on its website. Airtel has started pre-registrations for the new Apple Watch, and says that it the bookings will begin on May 11th.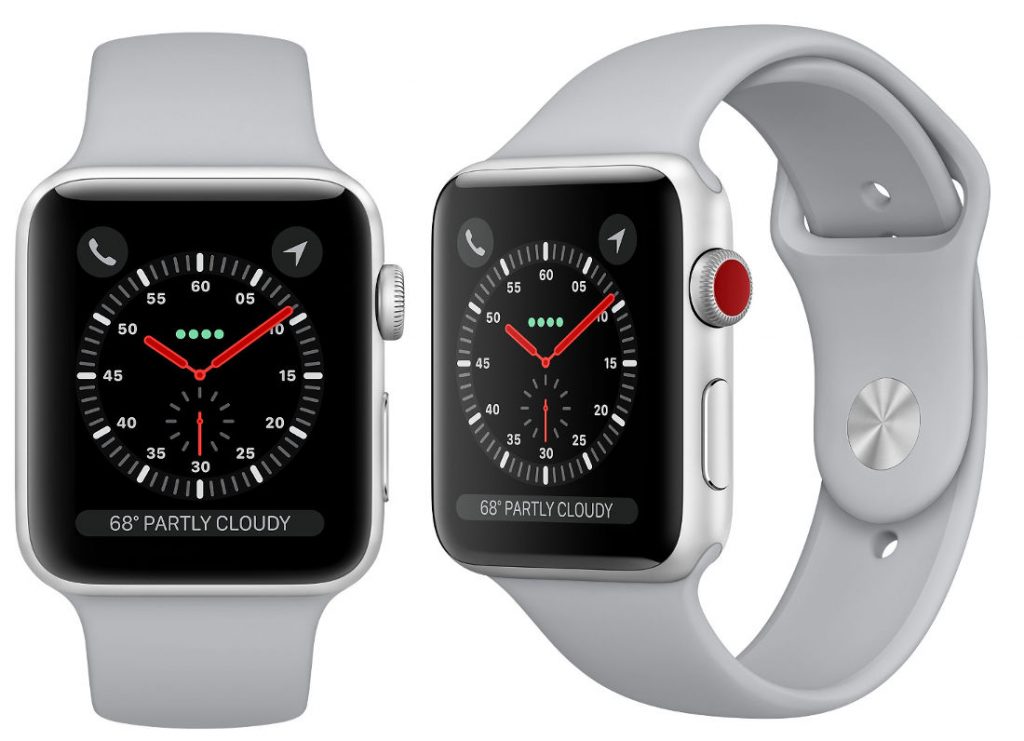 This uses an eSIM, so you don't require a separate SIM. Reliance Jio is offering JioEverywhereConnect service that allows you to use the same Jio number on both your iPhone and the Apple Watch. The JioEverywhereConnect service will be available at no extra cost to iPhone users.
The Apple Watch Series 3 has an upgraded dual-core processor offering 70% faster performance, new W2 wireless chip offering 85% faster WiFi performance, 50% efficient Bluetooth connectivity, Water resistant body, and up to 18 hours of battery life.
You can now pre-order the Apple Watch Series 3 (GPS + Cellular) on jio.com, which is start shipping from May 11th. It will also be available on Reliance Digital and Jio Stores starting May 11.
Pricing
Apple Watch Series 3 (GPS + Cellular) 38mm Silver Aluminium Case with Fog Sport Band / Space Gray Aluminium Case with Black Sport Band / Gold Aluminium Case with Pink Sand Sport Band / Space Gray Aluminium Case with Gray Sport Band – Rs. 39,080
Apple Watch Series 3 (GPS + Cellular) 38mm Silver Aluminium Case with Seashell Sport Loop / Gold Aluminium Case with Pink Sand Sport Loop – Rs. 39,120
Apple Watch Series Nike+ (GPS + Cellular) 38mm Space Gray Aluminium Case with Anthracite/Black Nike Sport Band / Silver Aluminium Case with Pure Platinum/Black Nike Sport Band – Rs.  39,130
Apple Watch Series Nike+ (GPS + Cellular) 38mm Space Gray Aluminium Case with Black/Pure Platinum Nike Sport Loop – Rs. 39,170
Apple Watch Series 3 (GPS + Cellular) 42mm Silver Aluminium Case with Fog Sport Band / Space Gray Aluminium Case with Black Sport Band / Gold Aluminium Case with Pink Sand Sport Band / Space Gray Aluminium Case with Gray Sport Band – Rs. 41,120
Apple Watch Series 3 (GPS + Cellular) 42mm Silver Aluminium Case with Seashell Sport Loop / Gold Aluminium Case with Pink Sand Sport Loop – Rs. 41,160
Apple Watch Series Nike+ (GPS + Cellular) 42mm Silver Aluminium Case with Pure Platinum/Black Nike Sport Band / Space Gray Aluminium Case with Anthracite/Black Nike Sport Band – Rs. 41,180
Apple Watch Series Nike+ (GPS + Cellular) 42mm  Space Gray Aluminium Case with Midnight Fog Nike Sport Loop / Space Gray Aluminium Case with Black/Pure Platinum Nike Sport Loop – Rs. 41,210
Apple Watch Edition (GPS + Cellular) 38mm White Ceramic Case with Soft White/Pebble Sport Band – Rs.  118,030
Apple Watch Edition (GPS + Cellular) 42mm White Ceramic Case with Soft White/Pebble Sport Band – Rs.  122,090