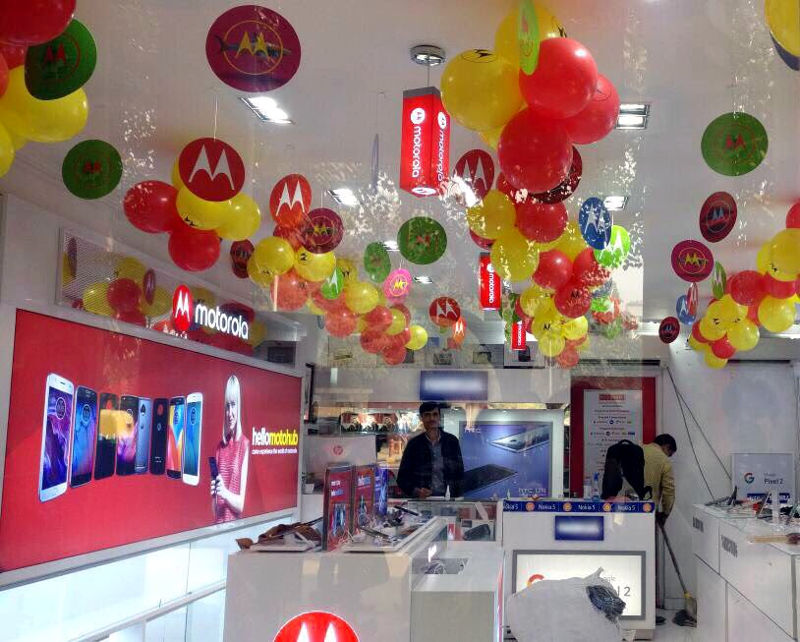 Motorola has been expanding its retail footprint across India rapidly. Now the company has announced the opening of 50 new Moto Hubs in in western region of Uttar Pradesh (UP), including 12 Moto Hubs in NOIDA, 10 each in Ghaziabad and Agra followed by 8 Moto Hubs in Meerut.
Moto Hub is a key destination that provides easy access and availability of all Motorola products to customers; where they will be able to experience the entire portfolio of Motorola devices at convenient locations including the online exclusive devices like the popular moto e4 plus and moto g5s plus, apart from the newly launched moto x4 and moto z2 force.
The company already said that it is planning to open 1000 new Moto Hubs in top 100 cities by the end of 2018, in the second phase of retail expansion.
Commenting on the launch of new stores, Sanjay Bhattacharya, Regional Sales Lead, Motorola Mobility India said:
Moto Hub as an initiative has brought Motorola closer to its customers. Customers in UP have always valued the differentiated and premium experience offered by Motorola smartphones and Moto Hubs is a way to address their needs by giving them a platform to interact with both the brand and product. We have received encouraging response to the previously opened Moto Hubs in NOIDA and are confident of a promising response from the customers in other parts of west UP.