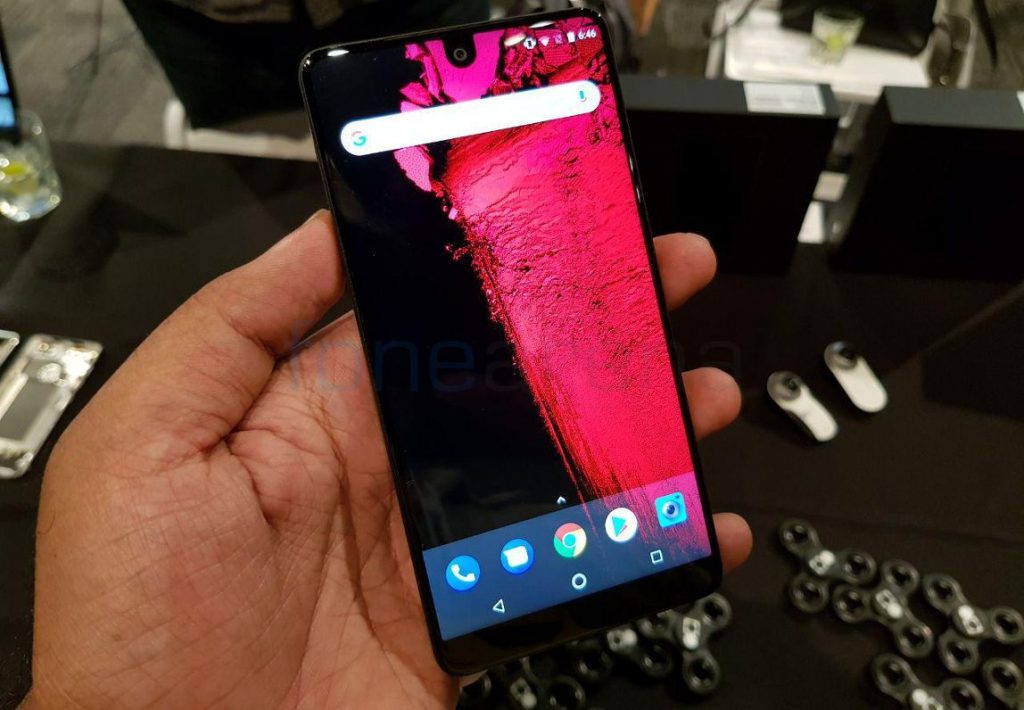 Essential today announced that it is rolling out the Android 8.1 Oreo update to its Essential PH-1. Back in January, the company announced that it will skip the 8.0 update for 8.1 and just as it promised it is now rolling to users. The update brings increased performance, better battery life, stronger security, and more, and Oreo features.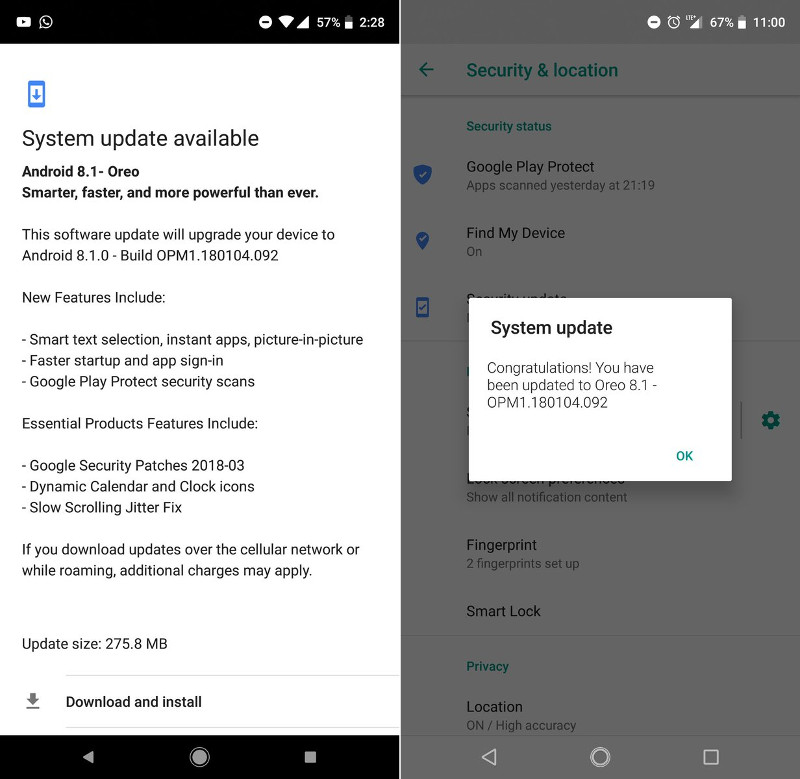 The Oreo 8.1 update brings picture-in-picture mode, so now you can watch videos while using Maps navigation. The notification shade now gets a new look, and it will now take either light or dark look depending on your wallpaper. The phone also gets 60 new rounder, more detailed, more expressive emojis. Android 8.1 for PH-1 brings notification dots, and they appear on an app when you have a new or missed notification.
[HTML1]
Furthermore, persistent notifications are now bigger or smaller depending on the app, and now you can snooze a notification for up to two hours and adjust its priority. Since the icons are now adaptive, you can change the shape of your app icons without having to download a launcher and various icon packs. Smart text selection brings intelligent to your copy and paste. Other feature lists include instant Apps, dynamic calendar and clock icons, and an apparent fix for the slow scrolling jitter and more.
Essential had rolled out beta update for the PH-1 last month, and the update for those on beta is 275.8MB. While the original update for those who are coming from Nougat is around 1.1GB and also brings March 2018 Android security patch. The Essential PH-1 Oreo 8.1 update has started rolling out and should be available to everyone over the week.