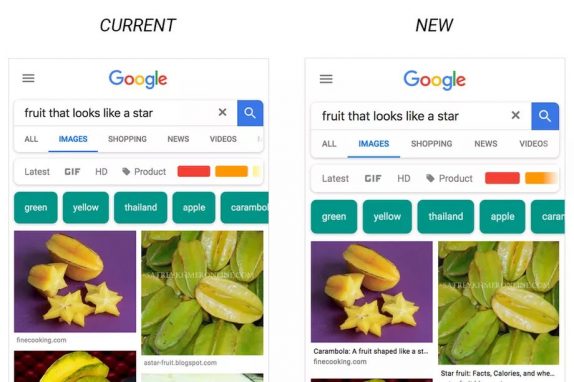 Google has rolled out an update to the search results on mobile which now will display captions for images. The move is to give images better visual discovery and more context on the image results page. Google last year had started showing badges like recipe or product.
In addition to the badges, Google also added website's URL for each result to show you where the image is coming from. Starting this week, the company will display captions to image results. It will show the title of the web page where each image is published. Google believes that this extra piece of information gives you more context for you to find out more about the images and easily find relevant information.
This update is an ongoing process of making Google images more useful tool to discover and explore more information from the web. Google image captions are starting to roll out globally this week on the Google app for iOS, Android and on mobile search results.