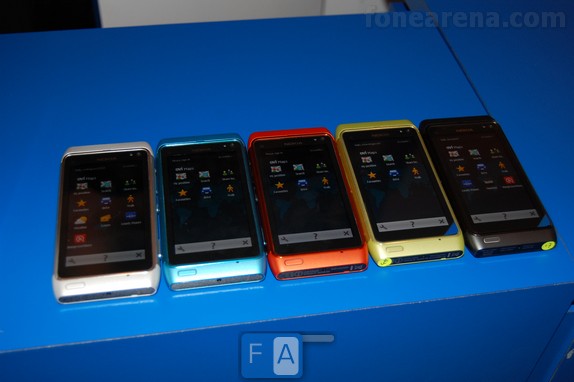 Nokia is officially launching the N8 in India today and is holding an event in Mumbai. Those of you who had pre-ordered the device might get a call from your Nokia store asking you to pick up your shiny new N8. If you don't get a call, make sure you call up the store and ask them about the delivery. You might have to wait for your turn to arrive.
Although the MRP has been revealed , there is not much clarity about the final price of the N8 in India. As usual , the price will vary from state to state.
FoneArena would be covering the Mumbai event today and the Chennai event tomorrow , so if you have any questions to Nokia India about the N8 , let us know in the comments below.