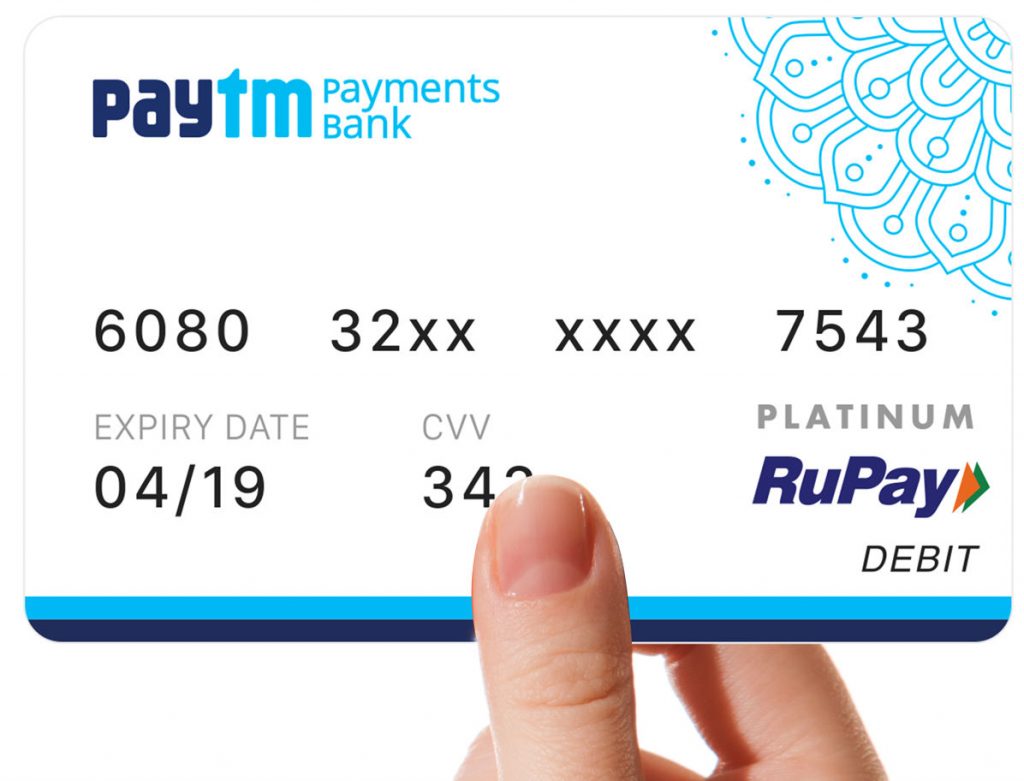 Paytm, probably the most used e-wallet app in India has received a new iOS app update, which enables users to setup BHIM UPI (one-touch payment). This was recently made available on the Android platform. Using the new BHIM UPI feature, users will be able to receive and transfer money directly into their bank account at no extra cost.
The interesting part of the update is the roll out of the Paytm physical Rupay debit cards. Paytm users who already have a Paytm Payment bank account (one has to verify Aadhar biometrics to open an account) got a complementary virtual debit card, which can be used to shop online on multiple e-commerce websites.
As promised, the company has started to distribute the physical debit card to the users who are interested in the same. Unlike the complementary virtual card, a user has a pay a nominal fee of Rs.120 to receive the card and the card (one has to confirm the postal address, where he/she likes to receive the same).
Like any debit cards issued by the normal banks, this card can also be used in ATM's, Shopping malls, online e-commerce websites like a normal card without any restrictions. As this card is based on Rupay, this is only valid in India.
How to Apply Paytm Payments Bank Debit Card
Launch your Paytm app (iPhone)
Tap on the 'Bank' icon at the bottom right corner of your screen
Scroll down and choose the option 'Debit & ATM Card'
Choose the option 'Request ATM Card'
Select your delivery address and click on 'Proceed to Pay'
Complete the payment on the payment mode of your choice and your order will be placed
You will be able to track the delivery status of your card through your app
Here are the details on the charges for the Paytm physical debit card
Initial charge to get a Paytm debit card: Rs. 120
To get a duplicate debit card: Rs.120
Maximum transaction per day at an ATM: Rs. 25,000
Maximum transaction per day at a POS: Rs. 2,00,000
Free ATM transactions per month: 3 in metro cities and 6 in non-metro cities
Charges after the free transaction: 20/withdraw and Rs. 5/balance check or mini statement (which can be done for free of cost for n number of times online).
Vivek contributed to this post