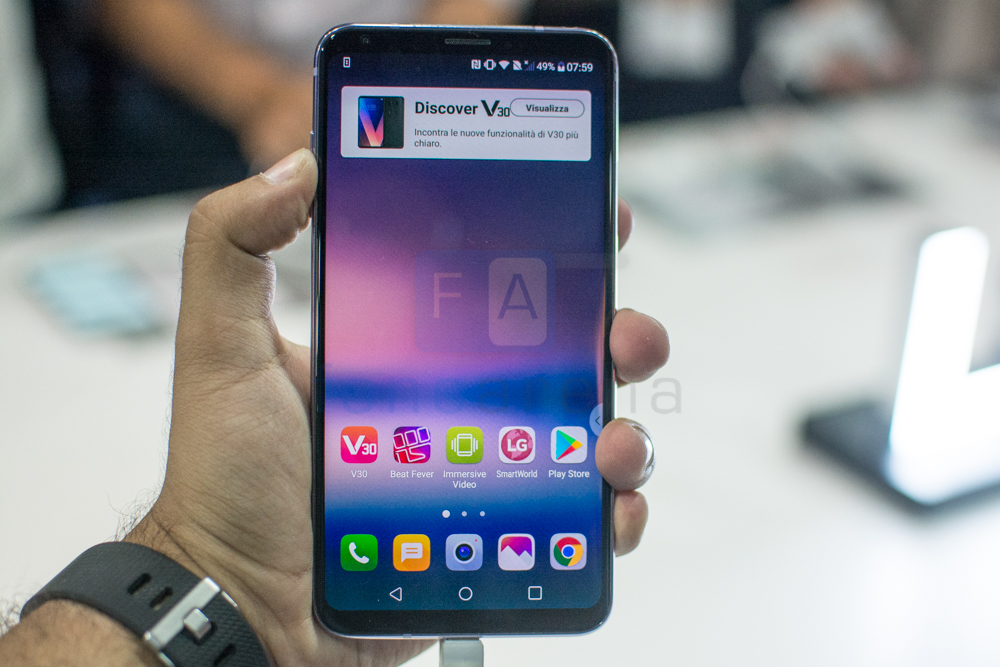 LG might be introducing upgraded V30 smartphone with enhanced artificial intelligence features at the Mobile World Congress which will kickstart on February 26th, according to a new report from Korea. The original LG V30 was announced back in August at IFA 2017 in Berlin.
The company instead of introducing G-series flagship like it usually does at the MWC event every year, it is said to unveil the same V30 with A.I features and functionalities.  According to the report, the new version could be named "V30+'α'." Considering LG's close relationship with Google, the upcoming model might feature Google Assistant-based AI functions.
The new move might be a part of the company's new strategy to retain existing premium models for a longer period. If rumors indeed turn out correct and LG does launch a new variant of V30, G7 might be launched after several months. It is heard that LG CEO Jo has ordered a revision of the G7 smartphone from scratch, though it is anticipated that the phone might make an appearance at the MWC event.
The company recently trademarked 'Icon' for smartphones and 'Iconic' for smartwatches. The company's CEO, Cho Sung-jin in an interview during the CES 2018 said "We will unveil new smartphones when it is needed. But we will not launch it just because other rivals do. We plan to retain existing models longer by, for instance, unveiling more variant models of the G series or V series."
The company did mention that few new features would debut at the MWC 2018, but it also said that it is still undecided on products that will launch.