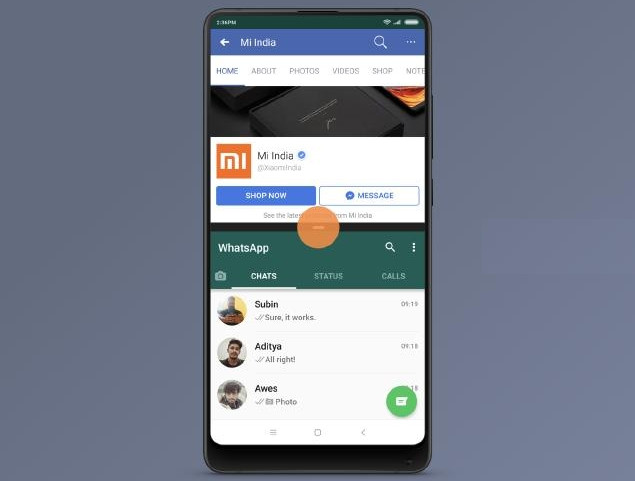 Update April 10th: Xiaomi has rolled out Split Screen for the devices running on Marshmallow based MIUI Global Beta ROM (Closed Beta testing team), the feature will be rolled out to all MIUI Global Beta ROM users this Friday. Quick Switch is also now rolling out for Marshmallow devices.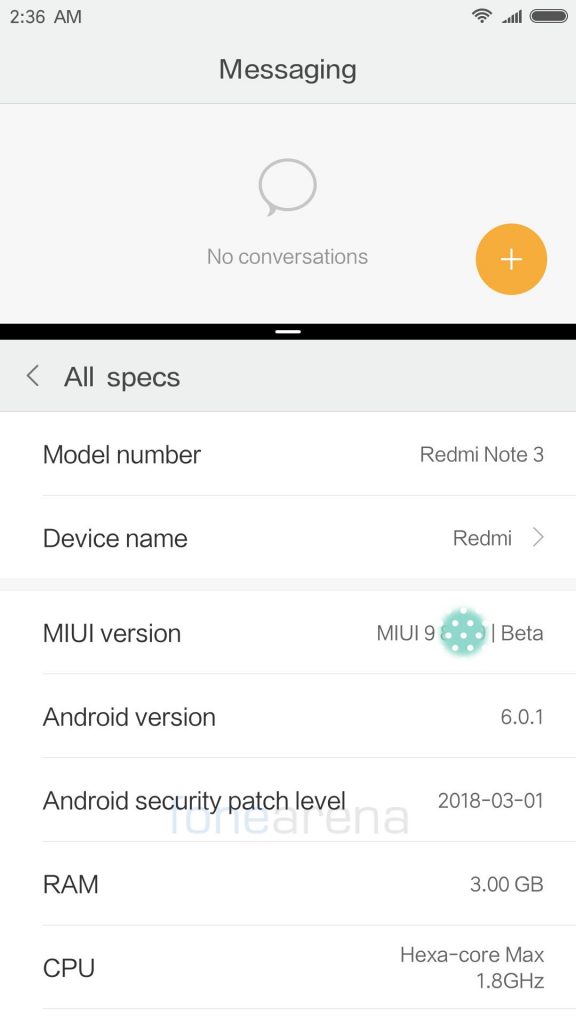 Update – February 9th: As per our sources, Split Screen feature is already rolled out to MIUI China Alpha ROM users, and is expected to be rolled out to MIUI China Beta ROM users soon. The supported devices include Redmi Note 3, Redmi 3S/Prime/Plus, Mi 4 and Mi 3.
Earlier: Split screen was one of the major features that Google announced with android Nougat back in 2016, but some smartphones launched in late 2016 and early 2017 didn't get the Nougat update. Xiaomi rolled out the Nougat update to Mi 5, Mi Max, Redmi Note 4 and Redmi 4 devices in second half of 2017 but core Nougat features like Split Screen and Quick Switch were not available (to Stable ROM users) until the announcement of MIUI 9 back in November.
Redmi Note 3, Redmi 3S/Prime/Plus, Redmi 4/Prime (Chinese variant) are the Xiaomi devices launched in 2016 which are running on Marshmallow and despite being a capable hardware, users of these devices are not able to enjoy features like Split Screen and Quick Switch. Now, it seems that Xiaomi is working to enable Split Screen feature for these devices, a post from MIUI China Forum admin says:
'分屏团队的工程师目前已在积极适配基于 Android 6.x 的机型,预计在1月初上线到6.x体验版机型进行测试,待测试完成后,就会上线到开发版及后续稳定版中。'

'Split screen team engineers are currently actively adapted based on Android 6.x models, is expected to go online in early January to 6.x trial version of the model to be tested until the test is completed, it will go online to the development version And follow-up stable version.'
The post was originally published in Chinese language on MIUI China forum by an Admin and was translated using Google Translate. The announcement is made in regards to Redmi 4 Prime running on MIUI China ROM, to recall Redmi 4 Prime was announced in November 2016 with Qualcomm Snapdragon 625 and a 5-inch FHD display. Redmi 4 Prime is very similar to Redmi Note 4 India variant in terms of hardware but it was exclusive to China and did not get the similar treatment as Redmi Note 4 in terms of android update. The company has discontinued the Redmi 4 Prime in China, and also announced that it will not get android Nougat update, but the news regarding Split Screen feature certainly brings a hope to MIUI Global ROM users as well. The Alpha testing for the same is said to be started in January, followed by a MIUI China Beta Build.
There is no confirmation if Xiaomi is actually planning to implement Split Screen feature (on devices running android Marshmallow) on MIUI Global ROM as well. Xiaomi Mi 3, Mi 4, Redmi Note 3, Redmi 3S/Prime/Plus are the devices in India which will get benefit from this if Xiaomi implements this on MIUI Global ROM as well.
Xiaomi did not update Redmi Note 3 and Redmi 3S/Prime/Plus to Android Nougat but it's good news that users of these devices might get Split Screen as consolation. Xiaomi is yet to roll out MIUI  9 Global stable update to  Redmi Note 3 and Redmi 3S/Prime/Plus, which was supposed to be rolled out in December, but got delayed due to some critical bug.