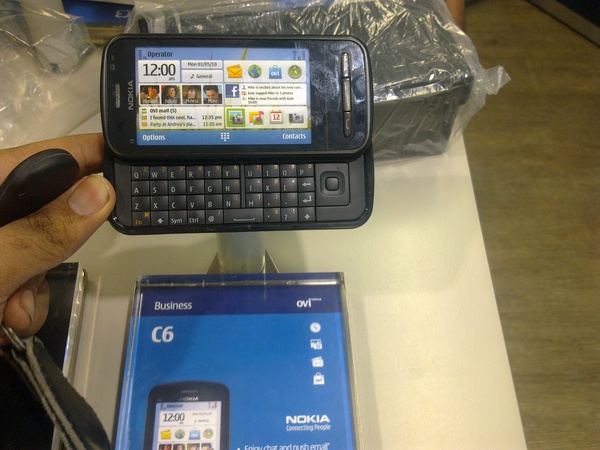 The Nokia C6 is available in Nokia Stores in India starting today .  We walked into a Nokia Priority store and were surprised to find the C6 on display.
The price the store quoted for the device was Rs.15200 which might be the MRP and we expect it to be under Rs.14000 in other channels/
Michael had posted a nice preview of the C6 .  Just to make things clear this was the C6-00 and not the C6-01.