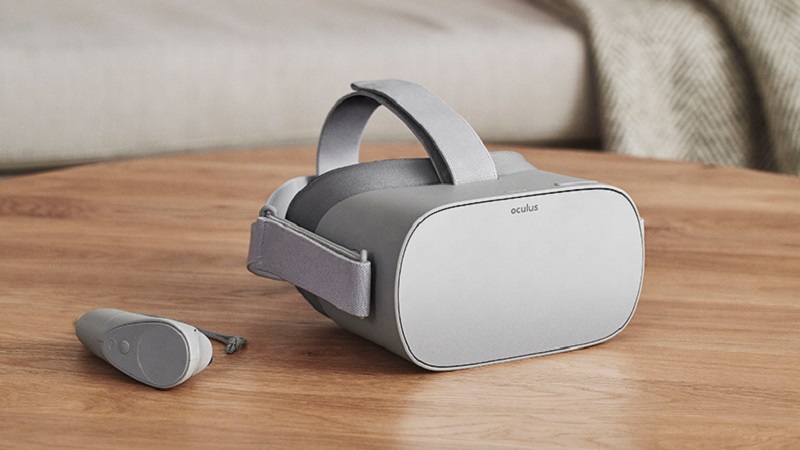 Oculus has announced a new VR headset at its Connect developer conference in San Jose, California. Dubbed as Oculus Go, it is the first standalone wireless VR headset from Facebook owned Oculus. This essentially means, all-in-one standalone VR headset that doesn't require a smartphone.

The headset is lightweight and made of soft and breathable fabric. Oculus Go aships with integrated spatial audio. The speakers are built right into the headset and it also has 3.5mm headphone jack. It has a LCD screen that are supposed to offer owners "a wide field of view with significantly reduced glare.
The displays will have a resolution of 2,560 x 1,440. Oculus Go ships with a controller that is similar to the Gear VR's controller and comes with touchpad and a trigger button. Gear VR and Oculus Go apps are binary compatible, and they share the same controller input set. The Oculus Go VR headset retails for $199 and is slated to be released in early 2018.
In addition to Oculus Go, the company also announced details about another next-generation standalone VR hardware product codenamed as "Santa Cruz". It showed off two positionally tracked controllers, with infrared LEDs, that will work with the inside-out tracking on the headset. Oculus says the Santa Cruz developer version will start shipping in 2018.