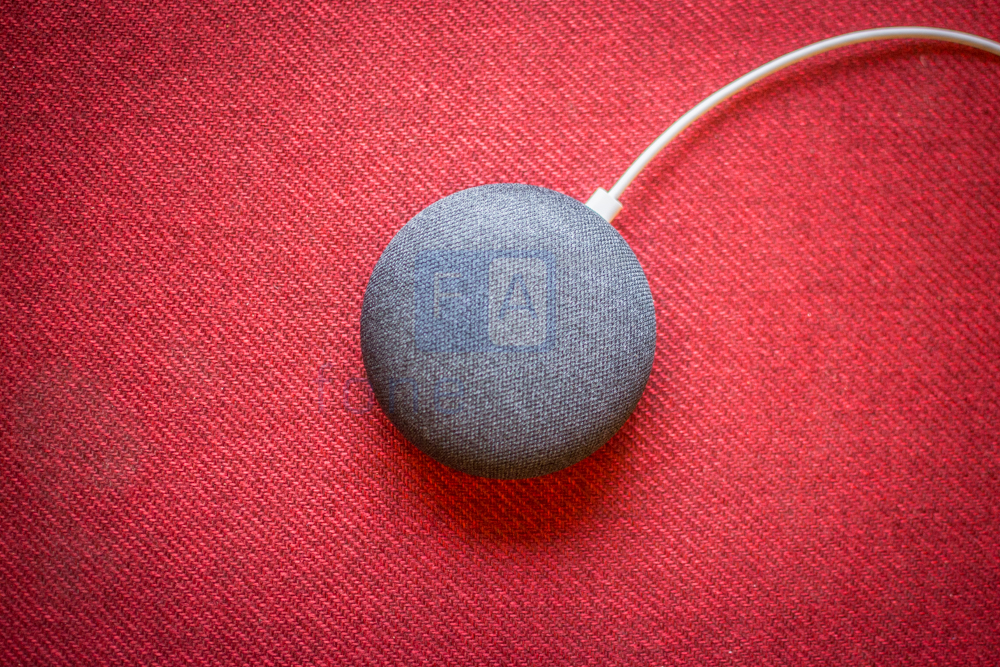 Well over a year after the launch of the Amazon Echo Dot, Google finally has a competitor out.  Announced alongside the all-new second generation Pixel smartphones, the device might have gotten a bit overshadowed but fret not, we've been testing it out the last few days and have a review ready for your consumption. Now that the Echo series of devices are available in India, is it worth importing or waiting for a Google Home Mini? Find out in our review.
Where the Echo Dot could pass off as a drab office accessory, the Home Mini is wrapped in a gorgeous fabric that Google says it has custom engineered. The fabric, available in three different colors, adds an organic touch to what is otherwise the epitome of us walking into the Jetsons age. No matter your choice of décor, the Google Home Mini will likely slide in inconspicuously. Four RGB Leds under the fabric indicate the current status but usually remain switched off. Even when on, it is rare that they deviate from the standard white hue. The lower half of the puck is made of high quality plastic finished in a matching grey.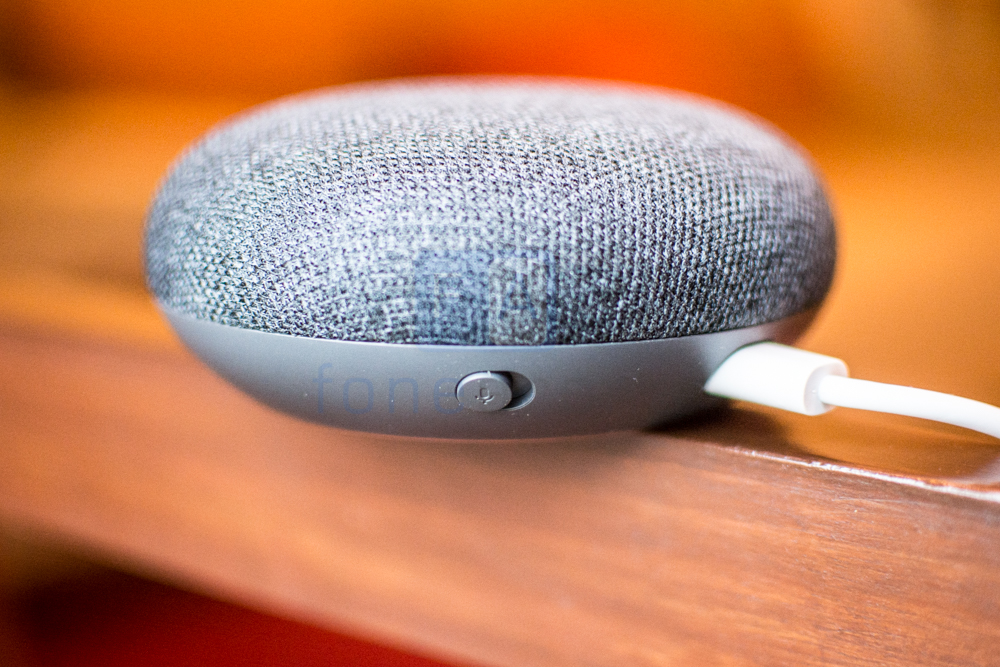 Physical ports and buttons are minimal with just a micro USB *sigh*charging port and a slider that deactivates the microphone. The choice of micro USB is possibly to cut costs but I'd rather have Google charge me a couple more dollars than stick to a standard that is rapidly on its way out. Also missing is a line out jack. We'll talk about the speaker quality in a bit but the missing lineout jack is a serious disappointment as paired with quality speakers, the Home Mini could have been a force to reckon with.  Meanwhile, the Echo Dot gives you both line out as well as Bluetooth for audio device pairing. Well, Google still has the Chromecast Audio to sell and the upcoming audio focused Google Home Max. Thanks, Capitalism.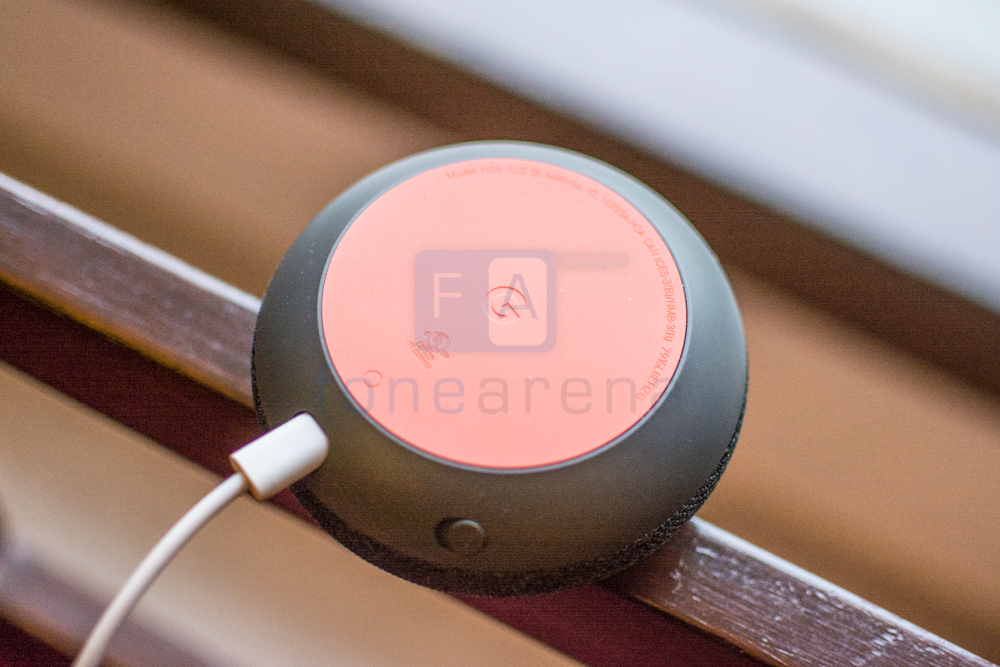 The idea here is to put a voice-controlled assistant in every room but should you prefer, there are still some controls built into the Home Mini. Tapping the top fabric serves as an easy way to pause audio and can be used to adjust volume levels. A long press to activate Assistant feature, however, has been pulled by Google due to reports of the Mini capturing phantom presses and reporting all recordings to the cloud. We did not observe this with our unit but in case of a device that is always listening to its surroundings, I suppose it is better to err on the side of caution. The company plans to completely remove this feature from the hardware.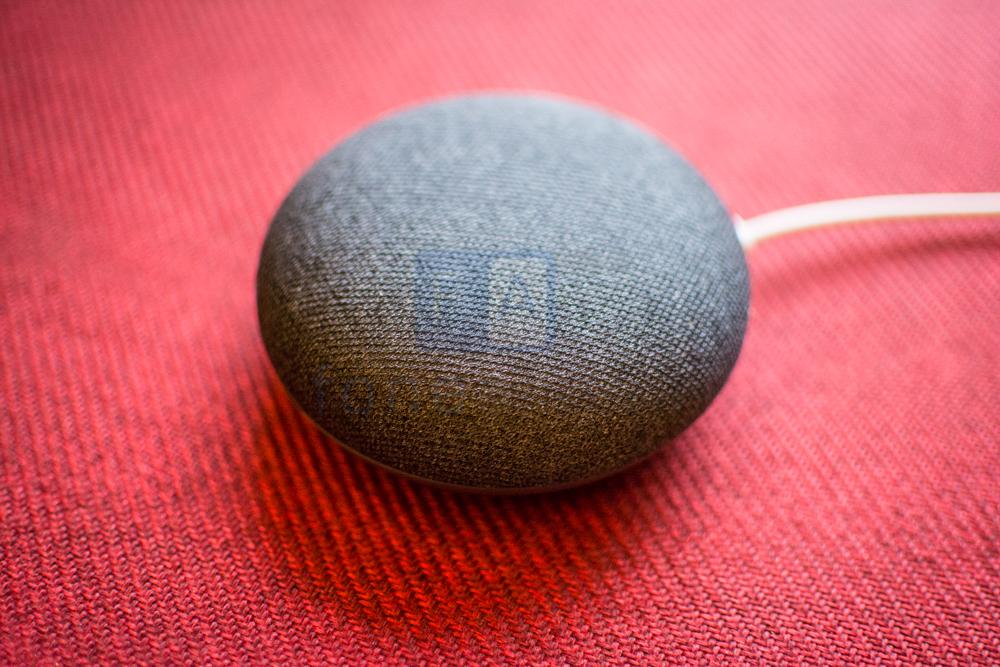 Functionally, the Mini is virtually identical to its larger brother. You can ask it questions and for the most part, Assistant delivers. Daily reports, traffic status, weather and currency conversions are some of the most common use cases. Assistant integrates quite neatly with your Google Calendar and Gmail too but if like us, you are using a Google Apps account for work then you're out of luck. The Google Home doesn't support that at all. Voice recognition, of course, works great. The device has two microphones built-in that are able to capture whatever you're saying from across the room. Unless you've got the audio cranked up loud, talking to Home at your regular speaking pitch works well enough. In our week of testing, it was only when we were blasting the new Marilyn Manson album at level 10 did the Mini have trouble recognizing our voice. With the relatively abysmal quality of the speaker, you probably won't be doing that too often.
The Mini gets all the smarts of the larger device including Voice Match. Since these devices are meant to be used in a home/community environment, it is inevitable that multiple users would try speaking to the Assistant. With Voice Match, the Home Mini knows exactly who is talking to it and can provide answers tailored to your Google profile. If I call on Assistant to read out my calendar appointments, it identifies my voice and reads my agenda from my Google Calendar account instead of my wife's account. It worked equally well when my wife asked for a daily briefing from Assistant and it successfully pulled up information from her Google Calendar. With the proliferation of Smart Home devices and the number of formats, implementations, a voice assistant is a necessity more than a luxury unless you like the idea of juggling between multiple applications to control your internet-connected thermostat, camera, door lock, lights and whatever else you might have around. As it stands, there is a certain dearth of options when it comes to connected devices in India so this is one aspect we couldn't quite test as well as we'd have liked to. A quick glance at the support page for the Mini indicates robust compatibility that unfortunately falls a bit short of the Echo line of devices.
Let's talk audio. If you've got a Spotify or Google Play Music subscription, you can ask the Mini to play specific tracks, albums, artists and more. If you've got a cast enabled speaker, a rarity in India, or a Chromecast you can ask the Mini to beam audio there. A missing audio jack is an irritation on phones but it is a downright pain here.  It also failed to work with our Nvidia Shield Android TV box despite recognizing it as a Cast compatible device on the network. Audio quality from the speaker itself is certainly not too terrible and it goes quite loud though at that point it really does start sounding rather shrill. Keep the volume below 65% or so and it works quite well as something to play background filler music on. We played some pop, folk and smooth jazz and they all sound nice at low volume levels. There's even a bit of bass though you're looking at the wrong product if you're expecting something that'll rock your next house party.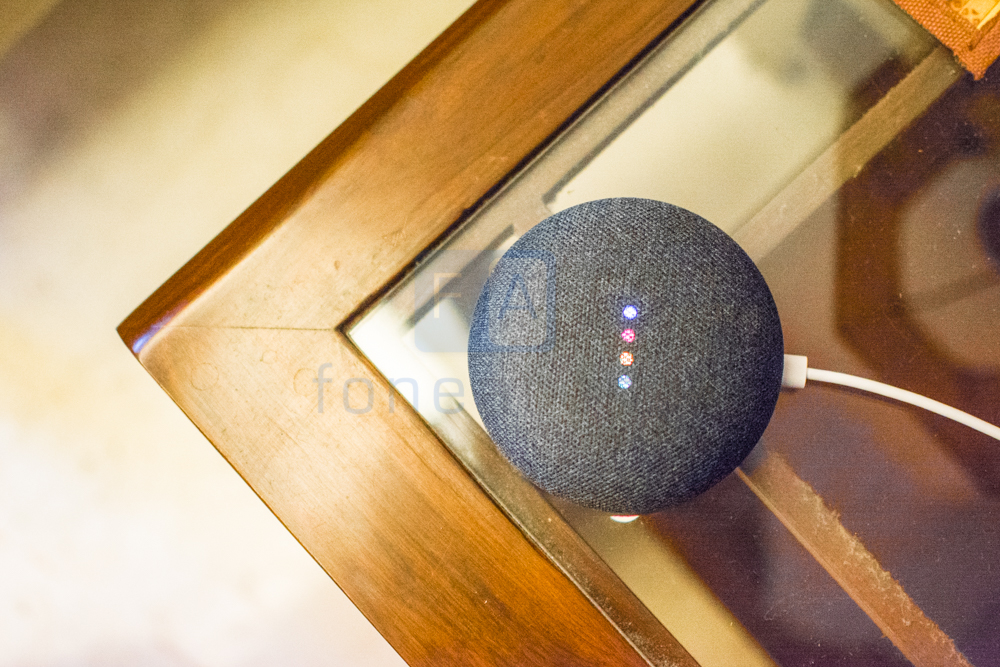 At $50 or just under the Rs. 3500 mark, the Google Home Mini is definitely not expensive for what it brings to the table. You're making a compromise on the built-in speaker quality but functionality is the same as the full size Home at half the price point. It looks way better than the Echo Dot and simply feels a lot more approachable. The missing line out jack and Bluetooth audio on the other hand feel like an underhanded way to get you deeper into the Google ecosystem. Smart home compatibility too is not as good as the Echo but we have no doubt that Google will fill up that gap sooner rather than later. Add to that the wealth of information that the search giant already has on you and you can imagine all sorts of combinations of AI and Machine Learning that Mountain View can deploy through a software update. We've heard rumblings of Google bringing the Home lineup to India early next year but till then we would recommend holding off on importing it. Since the launch of the Echo in India, Amazon has brought Alexa Skills Kit and Alexa Voice Service to India which enables developers to target the subcontinent. This is bound to result in a better experience. We'll revisit this review once the Home line up launches in India. If you're in a supported market though, the Home Mini is a fantastic way to get onto the connected home bandwagon as long as you're not expecting this to be your primary music listening solution.