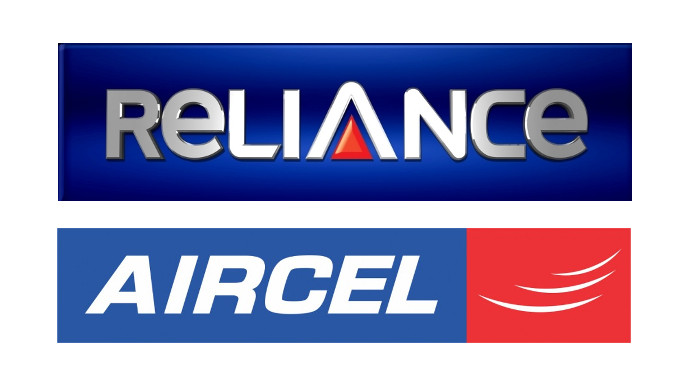 Reliance Communications (RCOM) and Maxis Communications
Berhad (MCB), promoters of Aircel signed agreements in September 2016 for the merger of RCOM's mobile businesses with Aircel. Now both the companies have called off the merger. This comes after the merger got approvals from several bodies such as CCI, SEBI, BSE and NSE earlier this year.
RCOM said that Legal and regulatory uncertainties, and various interventions by vested interests, have caused inordinate delays in receipt of relevant approvals for the proposed transaction.
It will evaluate an alternate plan for its mobile business, through optimization of its spectrum portfolio and adoption of a 4G focused mobile strategy. It also expects monitisation of tower and fiber assets and real estate along with optimization of its spectrum portfolio to generate proceeds of over Rs. 25,000 crore for debt reduction.
RCOM already has nation-wide spectrum sharing / ICR arrangements with Reliance Jio Infocomm. It said that the combination of the mobile business of Sistema Shyam Teleservices Ltd (SSTL) into RCOM is also expected to be completed this month.
"The addition of SSTL's valuable spectrum holdings in the 800-850 MHz band will strengthen RCOM's spectrum portfolio by 30 Mhz, and extend the Company's spectrum validity period in 8 important circles in the country till the year 2033 i.e. for another 16 years," said RCOM.
It has spectrum across 800/900/1800/2100 Mhz spectrum bands
aggregating 200 Mhz, valued at over Rs 19,000 crore for the balance of validity period, based on last auction pricing. The company said that it will evaluate opportunities for monetization of the same through trading and sharing arrangements.
RCOM said that unprecedented competitive intensity in the Indian telecom sector, together with fresh policy directives adversely impacting bank financing for this sector, have also seriously affected industry dynamics. "Unlimited free voice offers and irrational pricing by operators have destroyed profitability of traditional 2G/ 3G business, it said. It will focus on domestic and overseas B2B Business.