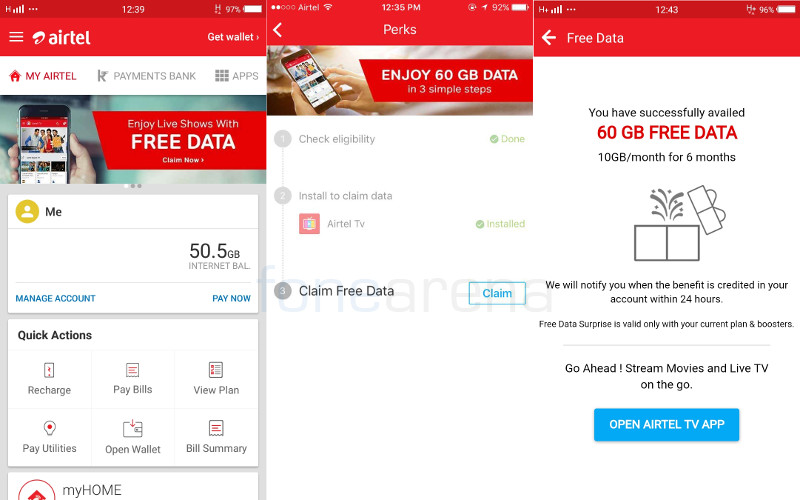 Earlier this year Airtel introduced Airtel Surprise offer for post-paid customers by offering up to 30GB data for 3 months at up to 10GB per month free of cost through MyAirtel app. After extending the offer in April, it extended the offer for 3 more months in June. Since the 3 months are over, it has extended the offer again for 6 more months, so you can enjoy up to 60GB of data.
This lets you claim your extra data surprise on My Airtel app that will be valid till March 2018.
To claim the offer you need to:
Install My Airtel app for Android or iOS
Enter your postpaid number and verify the OTP your receive
On the App's HomePage click the Enjoy Live Shows With FREE DATA banner
Install Airtel TV app
Claim your Free 4G/3G Data that will be added to your account within 24 hours
Airtel recently said that postpaid customers can carry forward their unused monthly data quota to the next billing cycle from August, so you can carry forward the unused data you get every month that adds to your existing data.